Slotland Pays Out $315K Win on Open Season Slot
Updated on: 04.01.2020 by Siobhan Aslett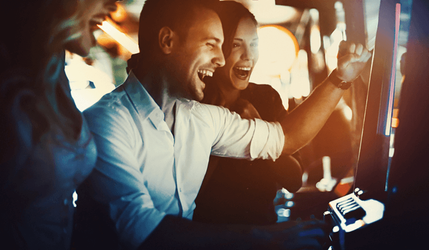 Debra J. has broken a record at Slotland online casino, winning their largest ever progressive jackpot payout. The lucky stay-at-home mum hit a $315,124 progressive jackpot win off a single spin on the Open Season slot game, awarding her the biggest ever jackpot payout of the casino's site-wide progressive jackpot network.
"I'm in total shock, even more so after being told it was a record win," exclaimed Debra, the lucky winner. "It hasn't fully sunk in yet. At first I couldn't believe it, but when Slotland told me it really happened, my jaw dropped and I actually started dancing!"
Debra says she is not new to the Open Season game, but rather it is one of her favourites at the casino, since it was launched last year. She says she has been playing slots a few times a week for a while in order to enjoy a bit of "me time" and she has won payouts from various games over the years, but this was her biggest win to date.
"Gosh, there's so many things I've dreamed of doing if I ever won like this," she told Slotland. She said she plans to put some money aside for her children, pay some bills and fix up the house a bit, but she's also looking forward to spoiling themselves a bit with a big party or maybe a trip around the world.
"You never know when a progressive is going to be hit," commented Michael Hilary, manager at Slotland. "The longer it takes, the bigger it gets. Slotland's jackpot is hit more often than most, usually before it goes over $200,000. So, I've been expecting it to be hit for a while now – I never thought it would go this high."