The IrishLuck Team
Working closely together, the editorial team is always foraging for new ideas and industry developments that affect the gambling Irish Market, locally and afar. They take the leg-work and boring stuff out of gambling online, so you can dive straight into the good stuff!

Between them, they have an abundance of industry experience, and they understand the Irish players' mindset and culture. This ensures that our visitors feel at home. Find out more about our team below: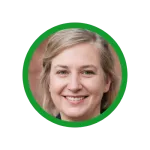 Siobhan Aslett
Irish Sportsbook Specialist
Siobhan studied sports nutrition at the University of Exeter and, since graduating in 2017, has worked for a large sportsbook operator based in London. This gave Siobhan invaluable insight within the iGaming industry as she now oversees and reviews the very operators that were her competition in her previous roles (She knows them in and out), specialising in a subject close to her heart; Sport!
Learn More About Siobhan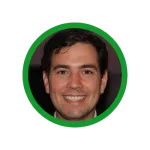 Cameron Murphy
Casino Expert
Cameron is our Senior Copywriter, and his poetic approach to iGaming makes him a fruitful addition to the IrishLuck team. He is experienced in the industry and has studied English Language and Literature at Brunel University in London, so writing is a subject that comes naturally to him, as well as a player's affliction towards all things iGaming.
Learn More About Cameron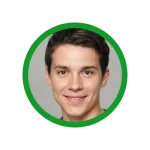 Dermot Heathcote
Online Casino Specialist
Dermot Studied marketing with business management at Leeds Trinity and All Saints University. Since graduating in 2014, he has worked in the iGaming industry and has grown into quite the specialist when it comes to finding, reviewing and putting online casinos through their paces!
Learn More About Dermot
Join Our Team
Think you'd be a good fit for the IrishLuck team? We want to hear from you! If you can add a little Irish flair to the team, check out our careers page and get in touch!
Keeping Up with Irishluck
Feel free to contact us regarding any queries you may have. You can reach out via our contact us page, and we'll get back to you within 48 hours or alternatively contact us on our email. You can also follow to stay up to date on any of our socials below!
Find Out More About Irishluck
Have You Found What You're Looking for?
Your feedback is paramount!