Top Snooker Betting Sites
Our experts have prepared the most detailed guide on snooker betting. This guide includes everything you need to know about snooker such as licencing, what to look out for, types of snooker bets and more.
Keep on reading to learn more about Snooker Betting!
🔔 Advertising Disclosure: irishluck.ie contains links to partner websites. When a visitor clicks a link and makes a purchase at a partner site, Irishluck is paid a commission. Affiliate links and commissions do not impact bonuses and come at no additional cost to players. Our opinion of the bookmakers always remains unbiased in our recommendations.
Rank
Sportsbook
Bonus
Pros
Secure Link
Best Snooker Betting Sites By Category
What to Consider When Choosing a Snooker Betting Site
Snooker betting sites are some of the most popular places to make a bet on snooker. These betting sites often also allow betting on other sports, like football, tennis, golf and even horse racing and the NFL. That makes them a high-quality and convenient way to make bets on your favourite event, from the world championship to smaller tournaments and events. 
That said, it's still important to make sure you're choosing a safe, trustworthy, high-quality snooker betting site. Here are some of the things we look for when evaluating the different snooker betting sites we recommend.

Licensing & Regulation
Licensing and regulation is probably the most important single consideration. Any site you're considering should be licensed by a reputable gambling commission in order to make sure they are acting in accordance with the law. It's also important to make sure the site you choose is licensed in your physical location. Not all sites are licensed everywhere, and it's your responsibility to make sure you're only playing on a legal site.
If the site isn't legal in your area, using a VPN or other methods to fake your location means that you are breaking the law.
All legitimate gambling sites will have their licensing information available, and you should be able to find out not only where they are licensed, but also what kinds of games and wagers they are licensed to provide.

Reputation
It's advisable to do your research before signing up. If a betting site has an average reputation, try to find out why. The same goes for a very good or very bad reputation. There are a lot of ways to find information related to the reputation of a betting site.
One of the easiest is to look for user reviews or to find real customers talking about that particular site on social media. This is important because expert opinion and user reviews don't always agree, and it's always a good idea to see the specific reason a user likes or doesn't like a site. After all, some reasons might be deal breakers for you, or not a big deal at all, depending on your preferences.
It's also a good idea to look at expert opinions since they're likely to consider the technical details of a site, what kinds of promotions they offer, the odds spread and other information that might not be obvious to a more casual user. They'll be able to help you narrow down your list to the best options, especially when it comes to which sites have the most selection or the more favourable betting options.

Security
Because snooker betting sites are, by their very nature, going to be managing money and transactions between your accounts and the site, it's critical that they have high-quality security measures protecting your account. In addition, betting sites normally need to collect at least some personal information, including your name and address. You don't want to give your details to a site that doesn't offer top-quality security access.
Even if you use Paypal or another service to protect your personal accounts and keep your information more secure, you're still going to want to use sites with high-quality security. You're looking for a site that offers SSL encryption or similar protection against hacking.
Lastly, for your security and safety, you should also look for a site that has at least some responsible gambling resources to help you if you develop a gambling problem, or to help you learn strategies and resources that can help keep your betting habits safe and fun instead of an addiction.

Market Offers
Knowing what markets your gambling site is available in can make a big difference in the games and wagers on offer. The two largest markets are the United Kingdom and the United States, but other markets can be just as good depending on what games you're looking for.
For snooker betting, the U.S., U.K, and European markets are all good.

Customer Service
Top-quality customer service is one of the most important ways to judge any business, including online betting sites. The more access to customer service you have, and the higher quality the customer service is rated to be, the better the betting site is likely to be.
There are a lot of reasons why customer service is important, but in this context, you want access to live customer service representatives as consistently as possible. Ideally, you should have 24/7 access. At a minimum, you should have access to customer service during all normal business hours in your area, 7 days a week. Some betting sites do offer less customer service. Bad customer service reviews are also a sign that this might not be the right betting site for you.

Bonuses & Promotions
While bonuses and promotional offers aren't required for a good betting site, they are standard practice and can help users have a better experience on the site. These offers generally break down into a few different categories, such as new customer offers, deposit bonuses, and betting enhancements. A good betting site should ideally offer a mix of all of these.
The other thing to look into, aside from whether your chosen snooker betting site offers bonuses and promotions, is what the wager requirements are for bonuses. Most betting sites have wager requirements that mean you have to bet any bonus winnings a certain number of times before the money can be withdrawn.

Payment Methods Available
Having a wide variety of payment methods available is important for any betting site. At a minimum you would have the option of using a bank account, debit or credit card, and at least one alternative. Some betting sites accept payment sites like PayPal, while others prefer to link to cryptocurrencies as their third alternative, and some sites allow all four.
It's critical to choose a betting site with a payment method you're familiar with or already using to make sure your accounts are secure. More payment methods aren't always better. Having more secure payment methods is a sign of a good betting site that is willing to spend money to keep account holders' information secure.
How to Bet on Snooker
Knowing the basics of how to bet on snooker is critical when you're getting started, especially if you want to get results quickly. Here are the basics of how to bet on snooker. We'll also talk about some strategies to improve your betting outcomes later on. 
Choose a betting site you like, create an account, and make your first deposit. Your deposit should be at least enough to cover the first wagers you want to make. 
Choose a snooker event. There are a lot of events to choose from, and Snooker is divided into two event types, ranked and unranked. Ranked events are often a little more predictable since the players are more likely to be returning players and champions, with known performance histories and well-established odds. But, betting on the unranked tournaments can lead to unexpected and larger wins, and can be a good way to find the players you want to wager on in the bigger ranked tournaments. 
Choose a bet type (we'll talk about these in the next section).
Place your bet. Ideally, tune in to the live stream of the snooker event so you can keep an eye on your progress. Optionally, place additional bets throughout the tournament or match as you get updates or see changing odds. 
When the wager resolves, collect your winnings or plan your next wagers. 

Types of Snooker Bets
There's a pretty wide selection of snooker betting options, so choosing the right betting option for you is essential. Keep in mind what you know about the sport, how well you know the players and their performance histories, and what kind of odds you're willing to accept for your wagers. The more you know to anticipate the performance of a given player, the greater the chance that you'll be able to accurately predict their performance. 
Of course, if one of your selections has an off day or an especially good day, that can impact your outcomes. That's why it's betting. Not just making free money. 
Tournament Betting
Tournaments are ranked or unranked. Ranked tournaments are generally more prestigious, and some of them are by invitation only. That means that the players in a ranked tournament are almost always well-known players, with known strengths and weaknesses. 
There are a few ways you can participate in tournament betting. You can place bets on the overall outcome of the tournament, who will make it to the finals, and other combinations of bets. You can even place bets on more than one player if you want to. Some people spread out their bets across the game to improve the odds that at least one of their wagers will be a winner.
Match Betting
Match betting involves betting on a specific match or frame of snooker. Match betting offers a wider spread, often, because of the increased likelihood of mismatched player pairings in the first and second rounds of a tournament. That also means that there is a relatively wide range of punting opportunities and a chance that you can win big if you choose an underdog that performs well. 
Betting on individual matches also offers faster returns, because you can settle the bet as soon as the match is over. You won't need to wait for the tournament to end. Margin betting is common too. However, your chances may be different in this setting because the outcome of an individual match is a whole lot less predictable than a player's performance over time in multiple matches.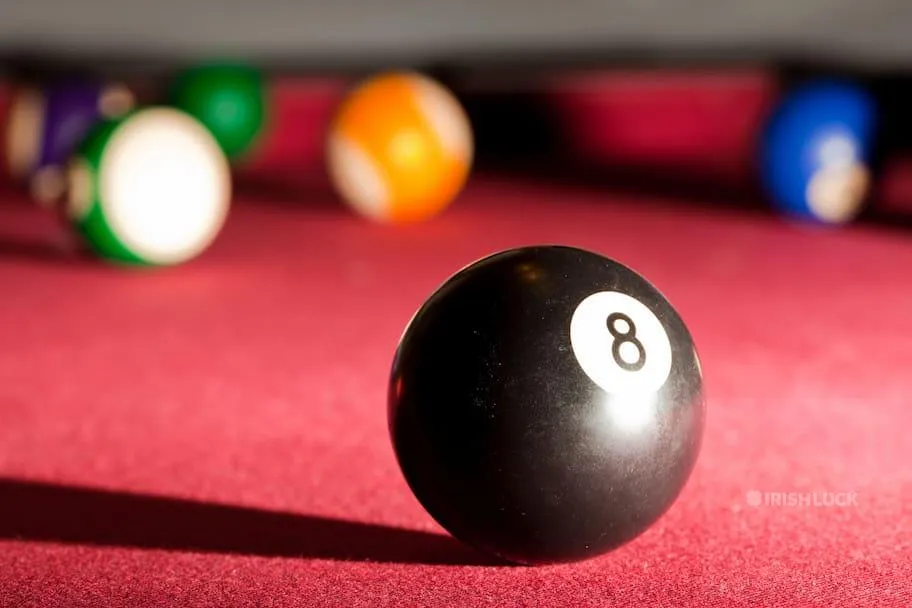 In-Play Betting Markets
In-play betting allows you to make smaller bets on the game as it's happening. Common bets include next-frame winner, highest break in the frame and even, which balls a player is going to call next or what score they're going to reach in a frame. While most places won't allow you to bet on the outcome of a shot, whether they pocket a ball or miss, some casual snooker betters will get down to even that tiny level of outcome to make their bets. 
These bets tend to be smaller, in part because it's a very quick way to lose if you're wrong, and because they are much less predictable. Making a bigger bet on in-play betting markets is risky at best.
Handicap and Other Bets
Handicap betting is common in snooker when there is a clear mismatch between two players. One of the ways betting sites and other market makers encourage betting is by offering a betting handicap on the less favoured player. That means that if you bet on the player that's favoured to lose and they win, you'll win a lot more money in that match. Of course, betting on the favoured player is usually safer, but there can be a shakeup in any competition. Betting on the underdog in an individual frame is generally a whole lot safer than betting on the underdog in a tournament. 
Understanding the Odds
Understanding the odds on your bets is critical if you want to be an effective snooker better. Picking favourites in all of your bets might help you get more wins, but it won't necessarily give you the best odds or the best return on different bet types. If you know how to read the odds and make an informed choice in which risks you're willing to take, you're a whole lot more likely to perform well. 
Odds are used to calculate your winnings if you make a winning wager. A good betting site will offer good odds for betters, but it's still important to make sure you're choosing the right bets. The best odds will increase the amount of your winnings by a substantial amount, but they are statistically less likely to happen. Common odds formats include decimal, American and European odds for snooker. 
Decimal odds are written as the amount the better would win if they made a €1 bet. So if the odds are listed as 9, a winner would make €8 on that bet, in addition to getting the €1 back. American odds use a + or - to indicate whether a matchup is favoured or not. + odds mean that that option is less likely, while - odds indicate that you will get smaller winnings. So -300 means you need to bet $300 to win $100 on that bet. While +300 would mean that you could win $300 on a $100 bet. 
Strategies for Snooker Betting
There are a lot of different factors you need to consider when you're creating a strategy for snooker betting. Beyond knowing the basic rules, like the points value of the red balls vs. the coloured balls, you also need to know match formats, strategies for choosing bets on a single frame and more.
Here's some of the basic information you need. 
Match Formats
Punters need to know what the format of a match will be in order to choose the right bets and calculate the advantage accurately. Many matches run on the best-of-7-frames format, which is short enough to leave an element of chance in an uneven matchup, but long enough that skill will often bear out in a match of snooker. 
However, best of 7 is far from the only match format a game can have, and you need to be thinking about the format when you make your bets. Formats can be anything up to the best of 37 frames, and bookmakers will absolutely have strong favourites for those longer frame matches. 
Most punters agree that it's okay to take bigger risks on the smaller matches or support the underdog player in short-format snooker, but that the masters will almost always win out in a match of 15 frames or more.
Single Frame
Single-frame games are a lot shorter and often have strict limits on the length of time the game can last. Whoever scores the most points in the allotted time will win. Additional challenges, like a shot clock that only gives players a certain amount of time (usually measured in seconds) to make their shots, increase the difficulty for players and add some pretty wide variability to outcomes. 
There are a lot of arguments about the best strategy for this kind of game, but it's also widely agreed to be one of the best opportunities to back the underdogs. This format gives underdog players, especially fast strikers, some of the best opportunities to win, even over the most experienced and skilled opponents.

Match-Play
Longer format match-play is where you want to stick to the experienced champions more than the underdogs. Of course, if you've been keeping an eye on a player and are confident in their performance against the current top players, that's one thing. But betting on an underdog that doesn't have a proven performance record is a big risk in match-level betting.
Style of Play
Basing your betting strategy on the style of play of different players is another option, and can inform your overall strategy for almost any format of snooker. Paying attention to which players are more aggressive, more calculated, or better under pressure can help you determine how players are likely to perform in various situations. 
This is really where you want to evaluate the big-name players, Ronnie O'Sullivan, Peter Ebdon, Jimmy White, Stephen Hendry and so on. The better a player has performed in the past, the more you want to know about their strategies and play style. This is because those star players aren't just going to attract the most betting attention, they're also going to inspire other players.
Tips for Beginner Snooker Bettors
Long-term views tend to win. Think about the long game, especially in any long-format tournaments. Don't let short-term wins turn into long-term losses by betting too much on the underdog. 
Variety is the way to win: Don't stick to any one bet or even betting strategy too consistently. Making a variety of bets on a variety of players is a whole lot more likely to give you reliable wins than only using a single strategy or preferring one player over the others. 
Take advantage of in-play betting: These micro-wagers may not always be winners, but there is a ton of action in this market and a lot of ways to win. Placing small in-play bets frequently increases your odds of winning out overall, and can increase the money you have free to make larger, higher-stakes bets on the outcomes of a tournament. 
Branch out from just betting on winners: Variety is key, but if you realise that the main bets on a match or tournament aren't where you want to play, start looking for other betting opportunities. Correct score and handicap betting are both great ways to make an alternative bet if match betting isn't where you want to play. 
Outright bets offer big pots: Outright betting on tournament outcomes can feel like a big risk, but if you know the players, know their history and strategies, and are able to make a variety of supporting bets to minimise potential losses, outright bets on tournament winners can be a great way to go. 

Common Mistakes to Avoid
Here are some of the most common mistakes snooker punters make, especially beginners: 
Making uninformed bets: In some sports you can make good-value bets even without knowing much about past performance or the sport itself. Snooker isn't like that. You need to know the players, their histories and where each player shines if you want to make good bets. 
Always betting on your favourite player: Betting on favourites can feel like a way to show loyalty to that player, but it's also a good way to lose money. You can have favourites, but try to keep performance, stressors and the strengths and weaknesses of players in a matchup in mind before you place your bets. 
Ignoring off-table stressors: Snooker players rely on individual performance, which means that an off day can have a big impact on their ability to win. This is a solo game, which means that a stressed player can completely change the outcome of the match. Pay attention to known stressors for different players, as well as signs of stress in-play and during tournaments it bet wisely. 
Top Major Snooker Events
Here's a quick profile on some of the biggest and most important snooker events.
World Snooker Championship
The World Snooker Championship is one of the three tournaments that make up the Triple Crown Series. It's the longest-running and most prestigious tournament in the Snooker world. Stephen Hendry and Ronnie O'Sullivan are the only players with 7 World Snooker Championships under their belts.
UK Championship
Another of the Triple Crown Series tournaments, this is again one of the biggest and most important tournaments in the snooker calendar. And Ronnie O'Sullivan is the only player to get 7 wins at this tournament.
Ronnie O'Sullivan during the World Snooker Championship
Welsh Open
Normally held in Cardiff or Newport, The 2023 Welsh Open was held at Venue Cymru for the first time in the tournament's history. Robert Milkins won the 2023 Welsh Open. 
Players Championship
Shaun Murphy took the Players Championship title in 2023. This was the 12th-ranking event in 2023. Shaun Murphy also got the highest break of the tournament and broke a previous break record set in 2021. 
English Open
The English Open was the 7th ranking event of the 2022-23 season, and was won by Mark Selby. This is a relatively new tournament, as the first English Open was held in 2016. 
Championship League Snooker
The Championship League Snooker is a non-ranking invitational snooker tournament. There is also a ranking version of the event, which began in 2008. It's one of the qualifying tournaments for the Premier League Snooker. 
Northern Ireland Open
The Northern Ireland Open is a professionally ranked snooker tournament. It's part of the four-event Home Nations Series.
Scottish Open
The Scottish Open has a complicated history and has been both a ranked and an unranked event at different points in its history. The current champion of the Scottish Open is Gary Wilson. 
World Grand Prix
The World Grand Prix is one of the most exclusive tournaments on the snooker circuit. It's limited to the top 32 ranked players in one year, and no other players are allowed to join. The first World Grand Prix snooker tournament was held in 2015, and the reigning champion of the tournament is Mark Allen. 
Tour Championship
A very new addition to the Snooker circuit, the Tour Championship was only added in 2019. Ronnie O'Sullivan won the first tournament, and the most recent winner is Shaun Murphy.
European Masters
The European Masters is part of the European Series and is a ranked event. At the most recent European Masters Fan Zhengyi not only got to the finals in his first-ranked tournament, but he also won that event.
German Masters
The German Masters Tournament has been a ranked event since 2011. However, the tournament was first played between 1995-1997. The current champion is Ali Carter.
British Open
First held in 1985, the British Open stopped being held for 17 years until it restarted in the 2021/2022 season. Ryan Day is the current champion.
International Championship
Another professional ranking tournament, the International Championship started in 2012/2013. Judd Trump is the current champion of the tournament.
China Championship
The China Championship started in 2016 and is held in Guangzhou, China. A ranking event, the current champion is Shaun Murphy.
Indian Open
The Indian Open was first added in the 2013/2014 season and is held in various locations throughout the country. The last time the tournament was held was in the 2018/2019 season.
Riga Masters
Also known as the Kaspersky Riga Masters, the Riga Masters Tournament is a ranking tournament that started in 2014 and is part of the Player's Tour Championship. Yan Bingtao is the current champion, from the 2019-2020 season.

Invitation Snooker Tournament
Ranking Snooker Tournaments allow ranked players who are interested to join and generally larger tournaments with more matches in order to get to the winner. Invitation Tournaments are more limited, and only the invited players are allowed to join. That's important because it means that these tournaments are smaller, often limited to only the most skilled players of any season and may have a different format from other tournaments in some cases. 
The Masters
The Masters tournament is the second longest-running snooker tournament in the world. It's been held every year since 1975. This invitation event was traditionally limited to only the current top ten players, but more recent editions of The Masters tournament have been opened up to the top 16 players, plus 3-4 wildcard players who also received an invitation.
Champion of Champions
Originally held in 1978, the Champion of Champions tournament was not held for several years before coming back in 2013. Ronnie O'Sullivan is the current champion and has been the champion of this tournament 4 times in his career.
Shanghai Masters
Originally the Shanghai Masters tournament was a ranking event, but it transitioned to being a non-ranked invitational event in 2018. Ronnie O'Sullivan is the current champion, and also successfully defended his 2018 title, which was the first time the title was defended.
Paul Hunter Classic
This is another tournament that changed from a ranked tournament to a non-ranked invitational in 2019. The current champion is Barry Hawkins. The tournament was cancelled in 2020 due to the coronavirus pandemic.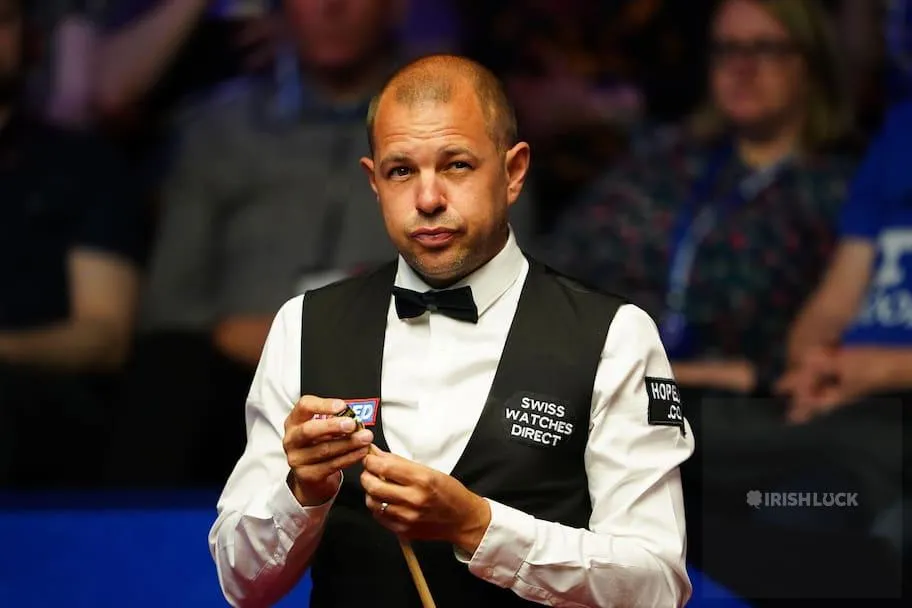 Barry Hawkins in action against Wales' Jackson Page during the Betfred World Snooker Championship
Romanian Masters
Sanctioned by World Snooker, the first edition of this tournament was hosted in 2018, in Bucharest, Romania. The most recent champion is Ryan Day, his third trophy win in the 2017/2018 season. 
World Seniors Championship
An age-limited tournament, the World Seniors Championship had a minimum age of 40 in 2020, but previous editions of the championship required a minimum age of 45. The current champion is Welsh player Lee Walker. 
Hong Kong Masters
The Hong Kong Masters was originally held in the 1980s and had six editions, and was later revived in 2017. Held in the Queen Elizabeth Stadium, Ronnie O'Sullivan won the championship in a match with Marco Fu in 2022. 
Our Verdict on Snooker Betting
If you're someone who likes designing a betting strategy, doing your research, and making live in-play bets during big events, snooker is a great sport for you. But if you're more of a casual better, you like betting on favourites, and don't want to do the research or aren't really interested in snooker as a sport, you might be better served by betting on a different sport, or sticking to smaller snooker bets.
Snooker Betting FAQs
If you have a question that is not answered here about online bingo, please contact us and our writer Dermot will get back to you within 48 hours.
How do you bet on Snooker?
We've covered this a bit in the How to Bet on Snooker section earlier in this article. But finding markets to place your bet is often the biggest challenge. Find an online betting site you like, choose the bets you want to place, evaluate the odds and place your bet or range of bets from there.
Is Snooker good to bet on?
Snooker has a wide range of betting options, which can make it a great option for informed and interested betters. That said, this is a game of skill, which reduces the random chance factor, and there is a lot of research involved in making good snooker bets. That can mean that snooker is a good game for casual players, but it takes a lot of work if you're wanting to make more serious bets or are a more serious punter.
What are the most popular Snooker bets?
The top three most popular kinds of snooker bets are who will win a match, handicap betting, and correct score betting.
But there are quite a few more popular snooker bets as well. It's more about finding the strategies that work and are fun for you than just choosing the right ones.
Who is the favourite to win the Snooker Championship?
Right now the favourite for the 2023 snooker championship is Ronnie O'Sullivan. Of course, a lot can happen between now and the championship. Ronnie O'Sullivan might be the favourite, but the championship is still anyone's game, and every player has a chance.
Have You Found What You're Looking for?
Your feedback is paramount!