Irishluck Journey So Far!
Since the founding of IrishLuck in 2013, the company has experienced nothing short of success. The team is full of young minds in the gaming industry, ranging from gaming experts, sportsbook specialists, to casino professionals. IrishLuck was officially launched in 2016 with five online casino reviews and a Leprechaun mascot called Paddy.
In 2017, the team recorded remarkable progress and few slot games were added to the site. IrishLuck began to gather some carefully selected online slot games. This was the beginning of the most visited casino review website in Ireland. 
IrishLuck set a pace for all other casinos websites to follow. In 2018, the team welcomed a sportsbook expert, and through this, IrishLuck was able to expand its scope across sportsbooks. It began to deliver sports news and sports-related content into the Irish industry. 
The dawn of 2019 witnessed the website's design upgrade. Then, IrishLuck had over one hundred casinos and sportsbook reviews. The website was re-designed into an attractive and easily navigated form. The sections of the website increased. 
There was the addition of gambling guides and payment methods information. From 2020 till date, the team of IrishLuck has not stepped off the pedal a bit. 
The team is not just a group of people that are good at their jobs; they are people whose interests outside work points back to their areas of specialisation. Players of IrishLuck do not need to worry about casinos or sports that seem difficult to play or win. 
They now have over two hundred casino reviews and an attractive website design that makes it easy for players to navigate. 
Today, IrishLuck can boast of being the leading online gambling site for Irish players. Presently, more than ever before, our platform is centred around player experience.
2016

Launched

Irish Luck came to fruition in 2016, launching with only 5 online casino reviews and a Leprechaun mascot called Paddy.

2017

Impressive Growth + Slots Addition

We also began compiling a selection of the best online slot games Irish Luck started to become a household name in the online gambling community.

2018

Sportsbook

Based on player feedback, 2018 saw the arrival of a dedicated sportsbook expert joining our team and delivering sports related content to the Irish market.

2019

Design Update

With a catalogue of over 100 casino and sportsbook reviews, we re-designed the website and began building out resources to help players, such as gambling guides, and payment method information.

Today

Over 200 Casino Reviews & New Design

Today, Irish Luck prides itself as the #1 online gambling portal for Irish Players. Now boasting over 200 reviews, our newest platform is centred around player experience.
Who We Are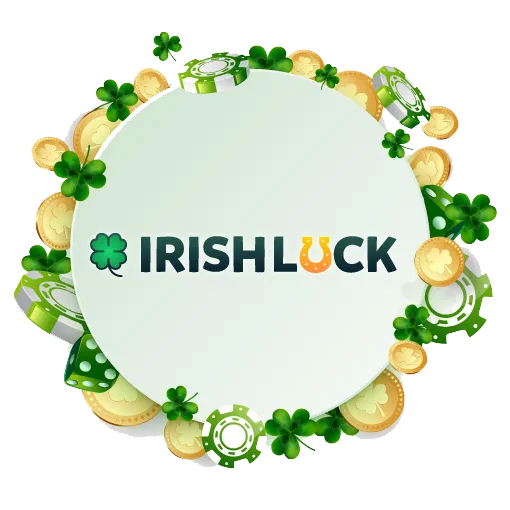 Since 2016, IrishLuck has been an independent online casino and sports site. This platform has consistently delivered undiluted casino, sportsbook and gaming reviews, news articles, and rules and hacks to win games over the years. We have put together a carefully selected expert team from Ireland. 
Each team member is a casino or sports enthusiast who puts a lot of effort into researching every casino before writing a review. The team plays these games themselves, putting themselves into the players' shoes before recommending the games to the people of Ireland. We are dedicated to ensuring that every review you read on our site is nothing short of the best.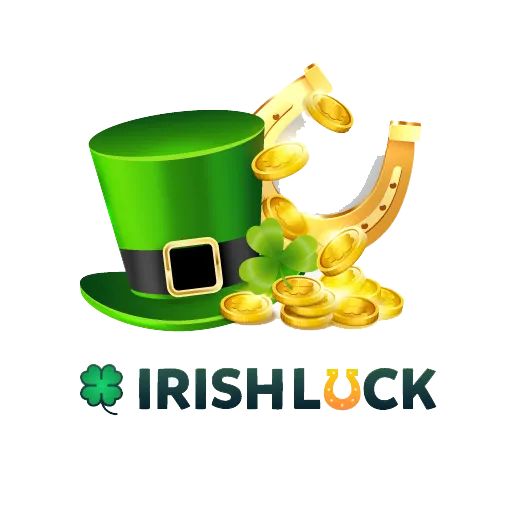 Why You Should Choose Us
Irish players do not need to worry about choosing rewarding games to play. We provide you with information about new online casinos, popular games, Irish casino reviews, and recent news on iGaming, everything about online casinos, sports, and gaming in Ireland at the tip of its fingers.
Our team of writers is from different educational and cultural backgrounds. These young writers are conversant in the iGaming industry and frequently come up with new ideas that help move the industry forward. Being game enthusiasts themselves, trust us, they know exactly what players want. Coupled with this team of writers is the editorial team. The editorial team of IrishLuck helps filter every data our team has gathered before our players consume it. Our team has taken part in different iGaming and sports conferences- individually and as a group to increase their knowledge of iGaming in Ireland and the world.
Advertising Disclosure: Irishluck.ie contains affiliate links to partner websites. When a visitor clicks a link and makes a purchase at a partner site, IrishLuck is paid a commission without any extra cost to you, the player. In no way does this influence any information available on IrishLuck, as we pride ourselves on providing objective advice and guidance. To find out more about this, check out our editorial principles.
High Quality Rating Standards
We make sure to only list legal and fully licensed casinos to Irish players. These casinos make it possible for Irish players to have fun and also make money out of it. IrishLuck uses six standards to judge the casinos' competence on our website:
Bonuses and Offers

Game Selection

Customer Service

Casino Banking Options

Wagering Requirements

Safety & Trust
Casinos that do not meet up to these criteria are not accepted into IrishLuck. However, while a casino might be accepted into our site, we ensure to follow up with these key areas. If we discover a drop in the standard we have set in a casino, such a casino ceases to exist on our website. Our team of experts is always on cue in case of updates and upgrades concerning a casino.
Our Vision

Since 2013, IrishLuck has done nothing else but allow players to explore, win money and have fun while doing that. Our job is to put you in the right direction regarding your preferred games, and of course, we keep getting better at our job, thanks to you. Please read our reviews for the most genuine updates about your preferred slot games, and casinos. You would then make a well-informed selection and have fun while you do so.
What Does IrishLuck Offer?
IrishLuck.ie is a casino and sportsbook review website, which means that we promote online casinos and their services to our visitors. With plenty of experience between them, the IrishLuck team spend hours researching exactly what players want.

With that in mind, we'll go through exactly what players can expect from their visit to irishluck.ie.
Casino & Sportsbook Reviews
On IrishLuck, our reviews are written with our players in mind and in line with strict editorial principles. Players can find everything from the latest and most attractive bonus offers, terms and conditions as well as IrishLuck's own opinion of the operator.
We will never recommend a casino or sports site that has not passed our rigorous quality inspections, allowing players to rest assured when checking on IrishLuck for the right casino or sportsbook for them. At your fingertips, we have a comprehensive list of reviews, ranging from the hottest Casino Bonus' on the web and New Casinos to the best Sports Betting Reviews and Online Slots available.

List of Our Offers and Special Bonuses
We look closely at different types of offers that a casino or sportsbook operator provides, including but not limited to:
Welcome Bonus
Match Deposit Bonus
No Deposit Bonus
Reload Bonus
V.I.P. Rewards
Instant Casino Bonus
Cashback Bonuses
Refer a friend Bonus
Online casino bonus codes
Betting News
On IrishLuck we share all of the latest industry news, stories, and articles. If there's something worth writing about, then you can bet that we're all over it. Find the latest industry-related news articles.
Licensed Providers
We always make sure that we are only promoting licensed operators. For now, the Irish market is not regulated when it comes to online casinos. For bookmakers, though, we make sure to only inform you about the ones who hold a license in Ireland. If you're a provider, you can check out how to feature your casino on our website.
Responsible Gambling Pledge
Irish luck does not condone dishonest practices by betting sites or players, in fact, we frown upon anything that's illegal. Our dedicated team of experts take care to provide casino reviews, ratings, information, tips and news which can help our players feel safe and secure while using IrishLuck as their gambling portal. Review our Responsible Gambling guidelines.
The IrishLuck Team
Online Casino Specialist

Dermot is a Marketing and Business Management graduate from Leads Trinity and All Saints University.

He specialises in the aspect of iGaming that he loves the most; online casinos. Dermot uses his knowledge in Marketing and Business Management to reach out to players and answer questions related to online casinos.

As a passionate lover of online casinos, Dermot knows what players want and what keeps them playing. When He is not working, he is away on his farm, enjoying the good nature of life. Reach out on LinkedIn.

Learn More About Dermot

Irish Sportsbook Specialist

Siobhan Aslett is the team's sports specialist. After graduating from the University of Exeter with a focus in Sports Nutrition, Siobhan worked as a sportsbook analyst with one of the largest UK sportsbook operators.

She joined the team, bringing the knowledge, expertise, and acumen she had accrued, going the extra mile to offer the best sports reviews to IrishLuck players.

Siobhan also writes guides, rules and regulations to help you find your way around your favourite sports. Outside of work, she enjoys watching sports. Contact Siobhan on Twitter or LinkedIn.

Learn More About Siobhan

Online Casino Expert

Cameron Murphy is the team's proficient copywriter leaving a mark on the growth of IrishLuck in his short years with the team.

A graduate of English and Literature from the Brunel University of London, Cameron uses this knowledge in his writing.

This is why he is popularly known for his poetic approach to writing, which is evident in his dedication to his work.

He has attended several iGaming conferences and spearheaded inquiries and research in the casino and iGaming industry. Outside of work, he is a big fan of cricket. Get in touch with Cameron on Twitter.

Learn More About Cameron
Contact Us
Reach out on our email, or connect and stay up to date on any of our socials below!
Work With Us
Do you have a burning desire to work with a team that focuses on individual career growth to achieve success collectively? Keep an eye out on our careers page for any opportunities!
IrishLuck is a Proud Brand of Gaming Innovation Group
GIG is one of the biggest platforms that cuts across every aspect of casino, iGaming and sportsbook services provided in Ireland. IrishLuck is a brand of GIG Media that focuses on casino games, iGaming and the sportsbook section of the company.


It provides recent news on Igaming and solutions to whatever gaming problems you might encounter. However, it is not surprising that IrishLuck, the leading casino review site in Ireland, is a part of GIG.
Gaming Innovation Group at Top 3 in EGR Power Affiliates of 2021

Gaming Innovation Group has ranked in the top three in the Power Affiliate Rankings 2021 listing!  
Gaming Innovation Group Won Best Casino Affiliate at The IGB Affiliate Awards 2022 

Gaming Innovation Group is the 2022 winner of the award for iGB Best Casino Affiliate at the iGB Affiliate Awards!
The awards recognise GIG as one of the fastest-growing global affiliate businesses in the gambling industry. As the Irishluck team, we are proud to be a part of this innovative and sustainable company! With hard work, dedication and steady growth, the Irishluck team will keep contributing to the overall excellence of GIG 💪
GiG Media Contact Information
Gaming Innovation Group Offices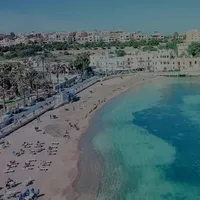 Malta
Gaming Innovation Group
@GiG Beach
Triq Id-Dragunara
Saint Julian's STJ 3148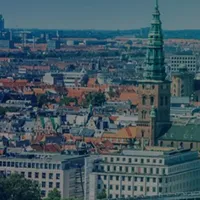 Denmark
Rebel Penguin ApS
Nannasgade 28
2200 København N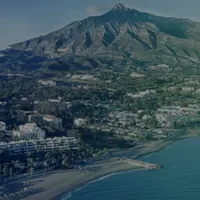 Spain
Av. Ricardo Soriano, 21, LOCAL, 1,
29601 Marbella, Málaga
Find Out More About IrishLuck