The early signs of gambling in the country predate the arrival of the Christians and Romans. Sometimes, staying updated with the country's gambling laws may seem challenging. This is mainly because laws generally can be vague or difficult to understand, but that is what this guide is for.
Although ambiguous, the gambling industry in the country is constantly evolving, even more so in recent decades, thanks to technology. The same is the case with the gambling laws in Ireland because they are frequently subject to change. 
So, without further ado, let us take a deeper look at how the Emerald Isle is tackling the popularity of gambling (land-based and online).
The Beginnings
The earliest found records of Ireland's gambling history date back to the monarchy of Conaire Mór, who was a High King of Ireland around 110 BC and 60 AD. At the time, people frequently wagered on chariot races at Curragh, the current home of Irish horse breeding. The racecourse military camp also houses the Irish National Stud, a horse breeding facility under the ownership of the Irish government.
Since Ireland's folklore is abundant in symbols revolving around gold and luck, the country's gambling history is meaningful and rich. Horse racing has always had a remarkable impact on sportsbooks in Ireland. This is mainly because Ireland occupies a high position worldwide regarding the number of stud farms it has. A large share of those stud farms is also taken up by horse breeds specifically bred for racing.
At the start of the 17th century, betting became popular throughout the state, and although Ireland was a British estate, control of gambling was relatively low. This meant that such activities went unnoticed by the authorities without any proper regulation. After becoming independent in 1922, the new government seriously considered supervising different forms of gambling. 

The "Law on Rates" was adopted later in 1926. However, this did not make the gambling market more transparent, because anyone could organise sweepstakes. Thus, in 1931, the government adopted a series of amendments according to which bookmakers would be required to obtain a legal permit to offer their services legally. As betting became popular, underground casinos flourished in the nation. They began regulating their gambling varieties in 1956 by assuming the Lotteries Act and the Betting Act. 
However, casino game legalisation was still out of the question - they were banned throughout the nation. One loophole allowed for the opening of private "members-only" clubs. The same was the case with bars hosting card and table games. Based on such regulatory practices, casino gambling has always been somewhat obscure.
The modernisation of gaming has not gone unnoticed. In 2013, the Irish government passed legislation regulating digital and terrestrial spheres. This step detailed the regulation methods and specified the different niches we know today. Later in 2015, they were revised to define the activities of online bookmakers properly. Further rules were introduced to allow players of varying experience levels to participate. For instance, beginner players can start their gambling journeys with modest investments as low as €10.
Jurisdiction Applications
Below are the types of applications existing in the jurisdiction:

Remote Bookmaker Licenses - allow remote sportsbook operators to accept small bets from Irish users.
Remote Betting Intermediary's Licenses - let operators offer facilities enabling individuals to bet with others (besides the operator) through remote means.
Gaming Licenses - for the premises and installing slot machines.
Bookmaker Licenses - are for companies accepting bets, betting odds, and tending to payout winning odds. 
Amusement Machine Licenses - meant for gaming machines classified as "amusement games" where those participating can win cash prizes under €7.
The initial charges for remote bookmakers and other betting agents are €10000. The fee for license renewal is determined based on its turnover, which can go up to €200,000 a year. 

Licensing Requirements
Registering a business in a jurisdiction is generally a simple process. However, there are certain subtleties the licensee has to be wary of:
It is mandatory to report the company in question as a taxpayer.
Registration with the ROS (or Revenue Online Service) for making payments is also necessary.
The applicant/licensee has to acquire a Certificate of Aptitude. Such a certificate is issued by the Ministry of Justice and district courts.
If the attestation to the tax administration is provided to tax accountants, a specific notice is needed by the licensee to send it to the tax department.
The applicant must fill out an application and wait for it to be reviewed and approved.
If the application gets approved, the applicant must submit an additional application and pay the charged fee. 
The business will have no reimbursed taxes.
Applicants can submit basic applications at the Revenue Commissioner's site. They can also download a form, fill it in, and send it via mail.
Irish Gambling Laws Explained
Ireland's gambling laws have gone through many changes over the past decade. While these changes may seem complicated to keep track of, they display the country's commitment to keeping pace and maintaining relevance in a technology-driven industry that will not support an outdated set of laws or statutes.
Below are the relevant Irish gambling laws, which are broken down by betting venue:
Poker Laws
Live poker is legally available via several of the numerous gambling clubs found in Ireland. Since most types of gambling were banned through the Gaming and Lotteries Act of 1956, including poker rooms and commercial casinos. Punters are restricted to one of the 14 gambling clubs in Ireland if they are looking for live poker action.
Such destinations offer live poker games; however, they are not on an extremely large scale in most cases. Because of the limits of land-based poker in the country, numerous players have chosen to engage in the wide-ranging legal poker options presented to Irish players.

The Irish Open Poker Tournament is the largest poker tournament in Europe and the second-longest running No Limit Texas Hold'em tournament worldwide. This indicates the following poker holds in Ireland's gambling industry. Poker is a considerable presence in the fabric of gambling in Ireland.
Like the casino niche, poker is also legally accessible online via both offshore and domestically licensed online poker rooms.
Sports Betting
Both bookmaking and pari-mutuel betting have the longest-standing history in the Emerald Isle. Based on this, the country's earliest gambling laws concentrated on these venues. The Betting Act of 1931 regulated all sports betting activities until 2015. Bookmaking has been and remains the most popular form of gambling for Irish nationals. 
This 1931 legislation has been revised with a recent law more relevant to contemporary bookmaking entertainment venues, called the Betting Amendment Act of 2015.

The Act came into effect in 2015 and was enforced to establish a means to incorporate offshore betting exchanges and sportsbooks into Irish licensing guidelines and tax requirements.
The law alters traditional bookmaking licensing to also involve limited remote betting with revenue constraints. This particular bill made it unlawful for online betting operators to offer their services to Irish nationals without obtaining a remote betting intermediary or bookmaker's license first. Detailed licensing conditions and procedures are defined in the Betting (Amendment) Act of 2015.
Pari-Mutuel Wagering
For a long time, well before regulated gambling became prominent, pari-mutuel wagering has been part of Ireland's gambling history and culture. The most recent law related to racing betting is the Horse and Greyhound Racing Act of 2001. This law established HRI, or Horse Racing Ireland, to oversee the industry's development, administration, and regulation. This legislation also dissolved the Irish Horse Racing Authority. It also effectively amended and expanded the previous Horseracing Industry Act 1994, the Betting Act 1931, and the Greyhound Industry Act 1958.

Irish nationals can bet on horse races online and offline via domestically licensed bookmakers and racetracks. They also have the option to bet via licensed offshore sportsbooks.
Lottery
The Irish government established the country's lottery industry through the 1986 National Lottery Act. It was mainly created to raise funds for charitable causes. The National Lottery began its operations in 1987 with scratchcard games, succeeded by the Lotto game later in 1988. Irish citizens can try three kinds of drawing games, including Daily Million, EuroMillions, and Lotto. The country's National Lottery also finances broadcasted bingo and games shows, aside from selling scratchcards and operating Millionaire Raffles.

Ireland's legal lottery industry later enacted the National Lottery Act of 2013. This legislation was formed to enable the sale of the National Lottery License to an arbitrator. This was driven by the economic difficulties experienced by the Republic of Ireland and helped provide quick financial relief for them.
Moreover, the law removed restrictions on interactive gambling to facilitate the online dealing of lottery tickets. A part of the sale of the national lottery license was utilised to help in the construction of a national pediatric hospital.
Bingo 
The country's Gaming and Lotteries Act 1956 forbids the operation of commercial bingo games and halls outside licensed humanitarian gambling events. Bingo owners use the same loophole as other operators do with casino and poker venues by establishing numerous bingo gambling clubs. Such clubs provide a similar ambience to bingo halls and the chance to enjoy bingo for real money.

Aside from that, numerous legally sanctioned online bingo opportunities are also offered to Irish punters via licensed domestic and international bingo websites.
Bitcoin Gambling
At present, Ireland does not have any particular laws concerning Bitcoin wagering. However, Bitcoin, Ethereum, Dogecoin, Litecoin, and other digital currencies have not yet been accepted as legal tender in the country. Thus, none of the brick-and-mortar gambling venues uses cryptocurrencies. 

That being said, online bookmakers with licenses in Ireland do accept cryptocurrencies through the numerous payment processors they make use of.
Legal Gambling Age
The minimum legal age for gambling in Ireland is 18. Irish gambling laws indicate minors under 18 years cannot make a bet or purchase a lottery ticket. Therefore, anyone under the required gambling age is not allowed to step foot in casinos or bookmakers.
However, until recent years, according to the Gaming and Lotteries Act of 1956, anyone under 16 was allowed to partake in gambling activities at fun fairs or amusement parks. This is no longer true since the Irish government passed a bill to raise the minimum legal age for all gambling activities to 18. The new law came into effect in 2018. 
Minors are advised to stay away from all gambling venues to avoid potential legal consequences. Similarly, all gaming establishments allowing the access of minors risk encountering legal charges.
Advertisement Laws
Based on the current advertising laws in the country, gambling commercials are permitted as long as they deliver a message that endorses responsible gambling. They should also direct players to a reliable source where they can find useful information about gambling.
The marketing communication about gaming must not:
Promote irresponsible behaviour, 
Imply that gambling could offer an escape from life's problems, 
State a promise of unrealistically high returns, etc.
Moreover, the gaming advertisements should also not declare that a player's skill could be used to determine the outcome of a particular game unless factually proven. Gambling commercials should not include elements that could appear appealing to children or involve children in the ad. 
There have been numerous proposals to prohibit gambling advertisements for sports betting. However, no concrete decision has been made yet, and many argue that the proposal is somewhat impractical.

Illegal Gambling Penalties
Mainstream Vegas-inspired casinos are deemed unlawful by Irish gambling law, and the establishment of such venues may lead to heavy legal charges. At the same time, unlike other nations, Ireland does not categorise social gambling as a legal offence, and those organising and participating in such gatherings will not be persecuted. 
According to current laws, casino owners offering services in Ireland could be classified as designated individuals for money laundering. Anyone involved in such fraudulent activities may face imprisonment for up to fourteen years. All individuals found to have assisted or endorsed the alleged designated individual may also face heavy legal charges. 
Besides these, some of the other existing penalties and repercussions for illegal gambling in Ireland include the ones below:
Underage Gambling: Any minors found gambling in Ireland may face a hefty fine based on the Betting Act of 1931 or even face a conviction. The owner of the registered premises may also have to pay a fine for allowing such illegal activity to happen in the first place.
Money Laundering: Anyone assisting or participating in money laundering may face incarceration for up to fourteen years.
Tax Evasion: Although tax evasion is rare in Ireland, the government still has an action plan against proprietors or businesses attempting to conceal or evade taxes. The Revenue Commissioner carries out random audits on companies to discourage the practice. In addition, any businesses involved in committing tax evasion may end up in court.
Regional Gambling Legislations
The Republic of Ireland comprises four provinces: Munster, Leinster, Ulster, and Connacht. These are further separated into twenty-six counties. Regions in Ireland do not have different regulations, and when gambling is concerned, they adopt the officially defined laws. Online gambling is permitted in all Irish regions. On the other hand, the land-based gambling situation is still complicated since the nation is trying to steer clear of establishing large casino resorts.

Problem Gambling in Ireland
Sometimes even enjoyment can get out of control and land you in deep trouble. Gambling addiction is a serious problem because once players get emotionally involved in a game, they lose track of everything. This can lead to financial problems, depression, and rifts between problem gamblers and their loved ones. This is especially difficult to deal with online gambling since there are no time restrictions for gambling online.
The gambling laws in Ireland exist to safeguard players and operators from the potential malicious intentions of the other party. However, the are no legal documents on handling problem gambling. So far, the only actions taken to prevent such a problem are restricting the stakes, bets, and the sizes of the rewards.
Considering the seriousness of the problem, most casino operators have taken serious measures to hopefully remedy it. For instance, online gambling platforms provide self-exclusion, and land-based venues disallow addicted players from gambling in their establishments.
Another possible solution is to get in touch with organisations like Problem Gambling Ireland. Problem Gambling Ireland is a nonprofit organisation that provides information about the treatment of problem gambling. It has numerous informative resources that can prove useful to anyone suffering from or seeing a friend/loved one suffering from gambling addiction.
As an alternative, numerous independent centres make it so that gambling addicts get the professional therapy they need. Other than that, the Irish government is working on building a charitable organisation to provide professional help to anyone suffering from gambling addiction.

The Future of Gambling in Ireland
At this point, the online side of gambling in the Emerald Isle has not been fully established yet. This makes it hard to determine what exactly one can expect from the country's gambling industry in the future.
One thing is for certain is that they are working to push against malicious casino platforms and scams, much like other countries.
The laws around online gambling and casinos are still going through their initial stages. The government of Ireland recently assumed the responsibility for updating the country's gambling laws which may help overhaul them.
The possible outcome of these overhauls has not been defined yet. Still, a recent study has implied that almost half (if not more) of Ireland's population partakes in several forms of gambling. This has brought significant attention to the current Gaming and Lotteries Act 1856 and its further amendments.
Famous Casinos and Gambling Resorts in Ireland
As stated earlier, land-based casinos are prohibited in the nation. Despite that, the 1956  Gaming and Lotteries Act loophole allows clubs with private members to carry out gambling activities legally. This is an opportunity many proprietors have taken advantage of to establish gambling ventures. However, since 2013, up to forty small casinos can legally operate in Ireland.
You might not be able to find Vegas-inspired casino venues on Irish grounds, but you can still play your favourite games in the nation's casinos. Since you have to become a member to participate in gambling activities at Irish casinos, you can apply for a single-day membership.
Some of the most popular casinos in Ireland, available to locals and tourists, include the following.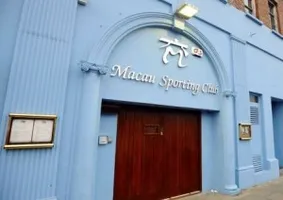 Macau Casino Complex: Located in the City Centre of Cork, this casino offers various game options.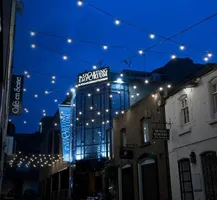 The Sporting Emporium: Located in Dublin, this casino features luxurious rooms and several live gaming options.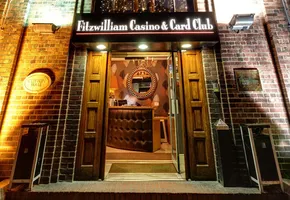 The Fitzwilliam Casino & Card Club: A relatively small yet luxury casino found in the centre of Dublin.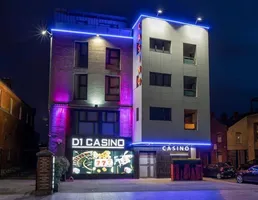 D1 Club Casino: Located on Lower Dorset Street in Dublin, this casino houses various table games, slots, and more.
Conclusion
Ireland's gambling industry has seen a lot of progress and continues to progress. Bringing laws in line with present times will hopefully offer Irish punters more accessibility to gambling outlets without signing up for club memberships. 
Considering the current state of gambling in the country, there are hopes that the future will see more straightforward access to licensed, regulated, and safe casinos. 
Have You Found What You're Looking for?
Your feedback is paramount!