NYX Sells Ongame Network to Focus on Sportsbook
Updated on: 04.01.2020 by Dermot Heathcote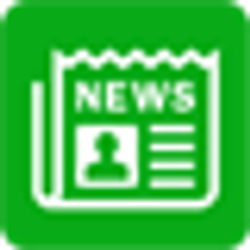 NYX Gaming Group has confirmed the sale of their Ongame poker network shortly after announcing their acquisition of sportsbook and gaming software company, OpenBet.
The Ongame network has been sold to an unnamed buyer at an undisclosed price, although Thomas Huw, chief corporate development and marketing officer at NYX said that the network was sold to "a partner with proven experience in the industry" and that details of the sale would be released in the near future.
The new partner will cover the development of the poker products, as well as customer contracts and other costs, although NYX will retain a share of the new business that will allow it to deliver poker products to customers across North America.
This sale will allow NYX to focus on their sportsbook and core gaming products which they took on with the acquisition of OpenBet. UK bookmaker William Hill and UK gambling company SkyBet supported the deal with William Hill investing £80 million and SkyBet investing £20 million with a commercial agreement to make the £270 million acquisition possible.
During the ten-year commercial deal, William Hill's sports betting, gaming and retail services will be developed and a three-year development project will be undertaken to modernise OpenBet's technology.
Paddy Power Betfair, although not part of the deal, have publically supported the agreement.
"The acquisition of OpenBet by NYX completes the core portfolio of industry-leading products and services we offer to our customers," stated Matt Davey, chief executive at NYX.
"They are two highly complementary businesses with key strengths in regulated markets, technology services and gaming content."
"To have a consortium of operators with the pedigree of William Hill and SkyBet and the public support of Paddy Power Betfair highlights the strength of NYX's proposition and I look forward to extending our relationship with them."