EveryMatrix Introduces MoneyMatrix Payment Platform
Updated on: 04.01.2020 by Cameron Murphy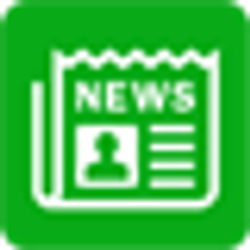 Independent software provider, EveryMatrix, has expanded its range of services with MoneyMatrix, a new payment service provider which specialises in payment processing and risk management.
The new service has been developed to address the needs of operators combining a payment solution, risk management and KYC services via a single integration. This will include a transaction monitoring application, advanced risk systems technology, customer verification, shared workspaces and flexible rules engine.
"Our objective was simple," stated Sandra Barton, chief executive of MoneyMatrix. "We wanted to make payments simple and accessible irrespective of merchant size or experience and to remove the burden of having to support multiple integrations, multiple contacts, operational overhead and all the complexities that go with payment processing."
The MFSA Licensed, PCI Certified company manages all card capture, tokenisation and secure storage of financial information via their card data vault. The single platforms offers a seamless and secure deposit and withdrawal solution for operators without the stress of developmental overhead. It has integrated a wide range of banking solutions including major credit card processors, e-wallet solutions and a range of local payment options, resulting in accessible and simple international payment processing.
"Our brand new payment processing company encompasses new technologies and security protocols to keep customer financial details safe and we are proud to offer this product to our clients," commented Ebbe Groes, chief executive of EveryMatrix. "MoneyMatrix is probably one of our company's biggest investments, a bet we expect to win."
"MoneyMatrix is a holistic solution built upon a combination of our own experience and that of the highly competent people we brought on board for this project. MoneyMatrix makes payments possible for everyone, from players and operators to banking and financial institutions," Mr Groes added.