Three-card poker is a popular poker variation found at most in-person and online casinos. The main things that make this game so popular are its straightforward gameplay and fast-paced rounds, enough to keep players entertained for hours. Nearly all poker variants involve playing against other players. Three-card poker, however, is played against the house. If you are new to three-card poker, this article serves as a guide that will show you how to play the game and enjoy your time while at it.
 Play Three Card Poker For Free
Test out your three card poker skills in our free demo below.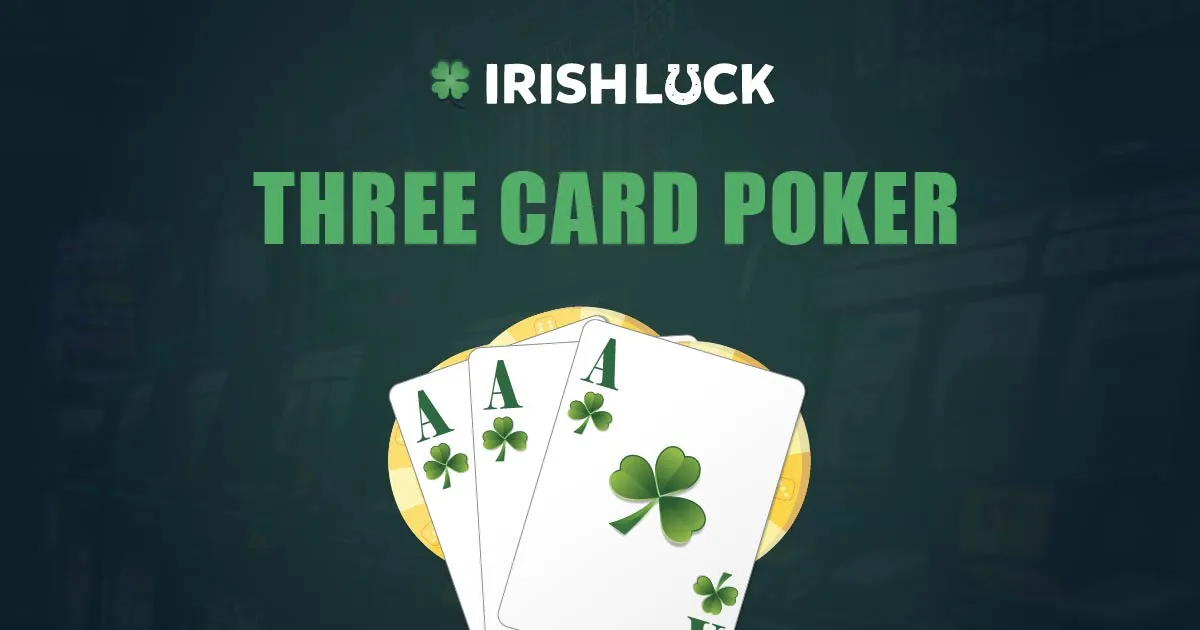 The History of Three-Card Poker
Some believe that three-card poker originates from an Italian game called "Primero", or the Spanish version called "Primera." The game became popular across mainland Europe before it came to the UK, where its name changed to Bragg (later called Brag).  
Primero

Primero translates to "first" and is referenced as the first card game in Italian literature. The game initially involved 40 cards instead of the 52-card deck used today. It combines gambling and calling someone's bluff – often associated with poker. Hands such as "flushes" and "four-of-a-kind" have remained, and "partial flushes" have been done away with. Pairs and straights were not included in primero.

Bragg (Brag)

Bragg is the 18th-century British version of Primero. It is a lot more similar to poker played today. Bragg used a 52-card deck, and its hand rankings were similar. Three-of-a-kind is the best possible hand to have in Bragg, whereas a straight flush is considered the winning hand. Such rankings would later evolve when the five-card version was introduced.

Three Card Poker

In 1994, an Englishman named Derek Webb noticed a gap in the market and converted Bragg into one more suited for casino tables. He had elements like bluffing, double betting and checking removed for the game to be played against the house. The game's current "Pair Plus" and "Ante Bonus" features were added to replace the previous ones.


Due to the UK's gambling restrictions, Webb had to launch the game in America. He also changed the name from bragg to three card poker. In 2002, the UK finally relaxed its gambling regulations, allowing the game to be enjoyed by gamblers throughout the country.
The Main Objective
The game is played with a 52-card deck and betting chips in live casinos. The game also involves automatic shuffling machines, with one shuffling the cards and the other in play. When played online, the game most often has virtual representations of cards and chips. A credit meter also shows how much you have available for betting. Some online casinos stream live videos of dealers instead of offering virtual cards. 

The game's objective is simple: make the best three-card poker hand possible. You cannot exchange or draw more cards (like hits in blackjack). This is solely about the cards you have been dealt. That makes it a part of the "stud" poker category instead of "draw" poker.  
Depending on how you choose to place a bet, you may either:
Attempt to make a pair
Ensure your hand outranks the dealer's hand
The Rules
You get two betting options in three-card poker:
Ante Play – Where you play your hand against the dealer's and attempt to make the highest-ranking poker hand.
Pair Plus – Where you attempt to make a hand of a pair (or better). The dealer's hand is not relevant for this type of bet.
Dealing the Cards
Three cards are dealt face-down to each player. The dealer also gets three cards. Using the ante play option, you are playing against the dealers. In this case, the other players' cards have nothing to do with whatever outcome you get. 

Playing 
After you receive your cards, it is your turn to act. You can either choose to play your hand or discard it. If you discard your hand, the dealer will win your initial ante. If you want to keep playing, you must place a "Play" bet.  The play bet amount should match your initial ante. In live casinos, these chips usually play after a player arranges their hand in a sequence and places the cards face-down in the "play" area. You click or touch an icon to make a play bet in online casinos, and the game deducts the credits from your meter. 
Payouts
The next step involves the dealer revealing player cards along with their own. When played online, this happens automatically once all the fold or play decisions are made. The dealer then compares hands and, based on that, pays players or takes from them. The paytable for the base game is quite basic, i.e., all payouts are 1-to-1. 
          ☘️ If the dealer has a jack-high card hand (or worse), their hand cannot qualify as "played." All players choosing to play will still win the ante bet amount but will push with their "play" bet. Therefore, they take back the chips originally bet but do not win an extra amount.
          ☘️ The player wins on the ante even if the dealer's hand is better than the player's hand, provided the dealer's hand does not qualify. Simultaneously, they will "push" with their play bet and get their chips back. For instance, if the dealer has J-4-3, and the player has T-9-7 and played, the player will win their ante amount for the hand.
          ☘️ Suppose the dealer has a queen-high card hand or better. Their hand "plays" and ranks against the player's hand. If the player's hand ranks better, they win the amount equal to both their ante and "play" bets.
          ☘️ If the dealer's hand wins, they collect the player's money from these betting actions accordingly.
Ante Bonus Payouts
Casinos also offer ante bonus payouts if you make one of the strongest of hands. Such payouts on straights (or better) add to the ante-play portion of the game, i.e., no additional wagering is required.
Below are the payouts for the ante bonus. Note that they are subject to varying payout structures:
Straight: 1-to-1
Three-of-a-Kind: 4-to-1 (or 2-to-1 or 3-to-1)

Straight Flush: 5-to-1 (or 3-to-1 or 4-to-1)
5-to-1 is the most common paytable on straight flushes, 4-to-1 on three-of-a-kind, and 1-to-1 on straights. However, reduced payouts are also possible.

Pair Plus Payouts 
In the Pair Plus wager, winners are paid on a specific pay table (on the table or a screen).
Although these can vary from casino to casino, the standard odds for Pay Plus payouts are as follows:
Pair  – 1-to-1
Flush – 3-to1 or 4-to-1
Straight – 6-to-1 or 5-to-1
Three-of-a-Kind – 30-to-1 or 25-to-1
Straight Flush – 40-to-1
Some casinos prefer to add a bigger payout at the top. They separate a "Mini Royal" of A-K-Q of the same suit from other straight flushes. Mini Royals typically pay 50-to-1, but they have also been spotted at 100-to-1.
Strategy
The strategy for the ante part of three-card poker is straightforward. Consider folding if you have a hand lower than Q-6-4. Continue and make the play bet if your hand is higher.
To decide if your hand is better than Q-6-4, begin with your first highest hard and compare it to the queen; if it is higher, play and ignore the other two cards. If your first card is a queen and your second card is higher than 6, you still play regardless of your third card's ranking. If it is lower than 6, do not play.
Conclusion
Three-card poker is not a strategically challenging game, but it is thrilling to play. Before playing three-card poker, look at the game's rules and payouts. Ensure the game provides the types of bonus bets you wish to make. Also, understand that any bonus bet placed will be a long shot, so focus on having fun.
Three-Card Poker FAQs
What is the house edge for three-card poker?
The game has a house edge of around 2%, which increases with side bets.
Is three-card poker difficult?
Three-card poker is a simple variation where you are dealt only three cards to play against the house. That alone makes it an excellent game for beginners.
How many cards does the dealer get?
The dealer gets the same number of cards as the players, i.e., three.
Try Other Games
More Slots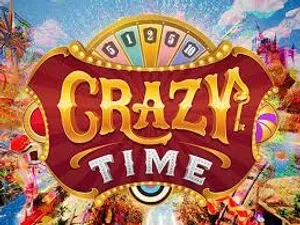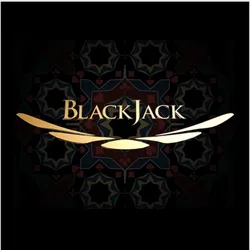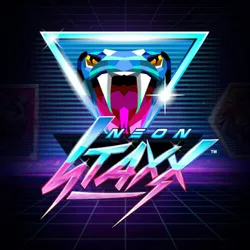 Have You Found What You're Looking for?
Your feedback is paramount!