Mississippi Stud is a somewhat new card game based on poker. The game was first conceptualised in 2005, created by Shuffle Master CEO Mark Yoseloff. It took around five years for the game to lift off and become quite popular. It is a paytable card game where the player must wager an amount or fold after each card is drawn. Learning to play the game is pretty straightforward and does not take more than a few minutes of your time. However, the strategy may seem a bit complex to some players. This article discusses the game's rules, its payouts, and more.
Mississippi Stud Poker Online Free
Try out our free online version of Mississippi Stud Poker below.
How to Play Mississippi Stud Poker
Mississippi Stud Poker is a card game played like a condensed version of Texas Hold'em. If you are also familiar with the blackjack rules, consider yourself already familiar with some elements of the Mississippi Stud rules. You are seated at a table with other players - at land-based casinos or virtually through online casinos. The dealer sits on one side of the table while the players sit on the other.

The players make ante bets, and the dealer's job is to cover those bets. Like Caribbean Stud Poker, you play against the house, not against other players.
The Rules of Mississippi Stud: 
When you begin, you make a bet known as an ante.
You are dealt two cards. The other players are also dealt the same number of cards. The dealer deals with three community cards.
The cards are dealt face-down, and you can view your cards once all the other hands have been dealt.
These cards are to be kept hidden from other players.
After you look at your cards, a betting round starts. You can make a 3rd Street bet where you decide how much to bet – it can be 1, 2, or 3 times your ante.
If you are not happy with your hand, you can fold.
After the betting round, the dealer reveals one of the community cards. If you have not folded yet, there is another betting round called the 4th Street Bet.
Once again, you can bet between 1 and 3 times your ante, and you have the option to fold again.
The dealer reveals another community card. If you still have not folded yet, you can place a 5th Street Bet, between 1 and 3 times your ante, with the option to fold.
The dealer reveals the final community card, and your bets pay off based on the game's table.
It is crucial to know that, besides not having to beat other players' hands to win, you also do not beat the dealer's hand. You get your payout on the final value of your hand.
The Different Ways to Win in Mississippi Stud
If the player has a final 5-card hand of at least a pair of sixes, they do not lose. A pair of sixes through tens is referred to as a push in the game, and the player can keep all their wagers and begin the next hand with another ante bet. Higher 5-card hands offer higher payouts. Below are the payouts for different hands:
| Hand | Payout |
| --- | --- |
| Royal Flush | 500 to 1 |
| Straight Flush | 100 to 1 |
| Four-of-a-Kind | 40 to 1 |
| Full House | 10 to 1 |
| Flush | 6 to 1 |
| Straight | 4 to 1 |
| Three-of-a-Kind | 3 to 1 |
| Two Pairs | 2 to 1 |
| A Pair of Jacks (or better) | 1 to 1 |
Strategies for Playing Mississippi Stud
Like Let-it-Ride, you must make three decisions on what you can risk. Before you can see the community cards, you will look at your cards and decide to raise or fold them. If you have any pair, you can increase your chance at a big and substantial payout by raising 3 times your ante. 
If you are holding a face card (meaning either of the kings, queens, or jacks), consider raising it by 1. If you have a likely push hand (two cards 6-10, no pair), raise 1 time. Fold all other types of hands.

After the first community card is revealed, raise it 3 times with any straight flush draw and any pair of sixes or better. Raise 1 time with any 3 suited cards, any small pair (i.e., below sixes), leastwise any two cards (a jack or better), any 3 cards (i.e. 6-10), any 3 consecutive cards, and, lastly, any two cards where the third card could make a flush. Fold all other types of cards.
After viewing the second community card, raise it 3 times with any hand that pays or pushes and any four-flush or consecutive four-straight (i.e., 4, 5, 6, 7). Raise all other hands 1 time or fold. 
The hands you can continue with are:
Any four straight cards.
Any small pair below sixes.
Any two-face or ace cards.
Any hand with at least five bets (i.e., 5 times your ante) and can make a push.
Remember that this is not a game where you can place a single bet (like blackjack). The main principle of this game is playing correctly on your first two cards because any mistake you make snowballs in the later stages. Avoid going on hunches and getting trapped, choosing to raise a hand unlikely to even turn into a push.
In Conclusion
Mississippi Stud Poker has grown more popular since its creation in 2005. In terms of gameplay, Mississippi Stud is a thrilling game, to say the least. It has a higher house edge than blackjack but can make for a pleasant change of pace if you have extra money to spare.
Try Other Games
More Slots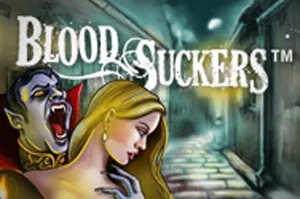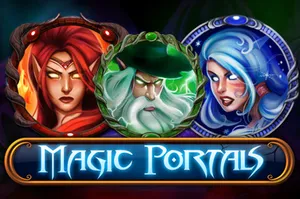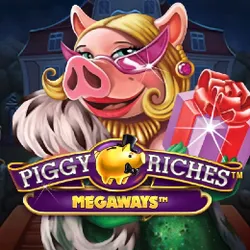 Have You Found What You're Looking for?
Your feedback is paramount!