Pai Gow is a popular game in China, played with Chinese dominoes. Sam Torosian was inspired by that same game when he created "Pai Gow Poker" in the 80s. Since then, this poker variation has become a popular choice in brick-and-mortar and online casinos throughout the US. Similar to blackjack, pai gow poker involves skill, where your decisions matter. Pai gow is a slow-paced game, and the likeliness of getting into a push situation (or a tie) is relatively high. This game could be one of the best deals in the casino for someone with a smaller bankroll. That being said, pai gow is also one of the more complicated games compared to many other casino games and card games. This guide discusses all you need to know to begin playing pai gow and how to make the most out of your session.
Play Pai Gow Free
Learn how to play pai gow poker and test your skills on our free demo below.
The History of Pai Gow Poker
As you may have concluded from the name, pai gow is closely related to the ancient pai gow, i.e., one of the oldest domino games. The origins of this game can be traced back to centuries-old Asia. The game was then introduced in other regions by travellers, traders, and Chinese immigrants. Today, it is one of the most popular games on land and online. 
While the original game is still well-liked in Asia, the first American players did not find it very convenient because of the dominoes aspect. That prevented it from meeting its full potential among gamblers in America.

However, in the late 20th century, the game was discovered by two men. Game designers Sam Torosian and Fred Wolf saw untapped potential in the game. They also noticed how American casino frequenters found playing with dominoes inconvenient. They believed this game would be successful in the American market by making a few subtle changes.
Pai Gow Poker first appeared at the California Bell Casino in 1985, courtesy of Torosian and Wold. By 1986, merely a year after the new version was introduced, the game was a regular feature in Las Vegas casinos. It can also be found along both coastlines.
When internet casinos were founded in the 1990s, an online version of Pai Gow Poker was also a given. Soon, internet gurus and casino executives looked for novel ways to cash in on the game's popularity. The game's history took another turn when a Bonus Pai Gow Poker version was invented.
Thanks to the popularisation of online casinos, you can enjoy all three versions of the game today.
How to Play Pai Gow Poker
Pai Gow poker is played with a standard 53-card deck (i.e., a 52-card deck with two jokers). In most card games, jokers count as "wild cards", meaning they can replace any other card.
In Pai Gow Poker, jokers only count as wilds for specific situations. 
How to use a joker in Pai Gow poker
You may use it to complete a straight
You may use it to complete an ace
You may use it to complete a flush
You may use it to complete a straight flush 
The game begins with players making bets. After that, the dealer and the players get 7 cards each. Like in other poker and house-banked games, this game uses the standard ranking system with one difference. In this version of poker, an A2345 straight is the second-best you can have.
Player Hands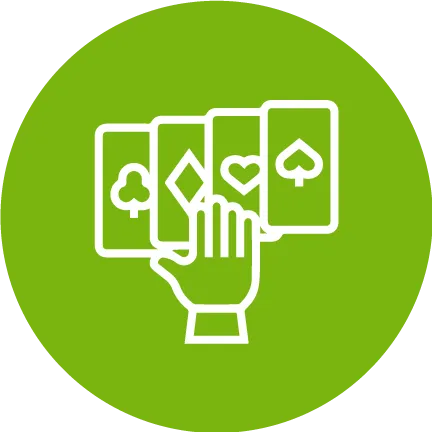 After receiving your 7 cards, you set your hand by dividing your hand into two – a 5-card hand and a 2-card hand. You have plenty of freedom in setting your hand – keep in mind one restriction: The 5-card hand should be of higher poker rank than the 2-card hand.
The 5-card hand is seen as a 5-card poker hand. In this case, the 2-card hand only qualifies for the 2-poker hand rankings, i.e., a pair or not a pair.
If any hand contains more or less than the set number of cards, or if a 2-card hand is set higher than the 5-card hand, it will be fouled. A Pit Manager or Supervisor must then be informed as they make the decisions regarding fouled hands.
House Hands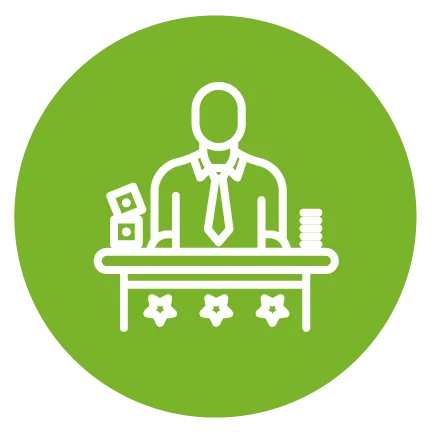 While the player sets their hand, the dealer also sets their hand but must follow certain rules established by the casino. This is called "the house way." It is comparable to how a blackjack dealer plays their hand in a prescribed way.
Pai Gow Payouts
Once all players set their hands, the dealer will arrange their hands. They will then compare their hands to the players' and pay the winners.
If both of the player's dealt hands beat the dealer's hands, they get 1:1 for their ante. If both of the dealer's hands beat the player's hand, the player loses. If one hand is a winner and the other loses, the bet is called a "push." This means the player keeps their bets but does not get any extra winnings. Note that ties go to the banker.
The outcome turns out to be a push 40% of the time. At most pai gow tables, you will see 30 hands per hour. If 12 of those hands are tied, you are only looking at 18 hands per hour, resulting in a win or loss. This matters greatly when trying to track how much money per hour it may cost to play a casino game. For instance, in blackjack, you may see 100 hands per hour; however, most of them will not be a push (tie).
Note: Most casinos charge players a 5% commission on their winnings, which adds to the overall house edge. The good news is that some casinos do not practice this anymore, which makes the game more lucrative for players. If no commission is involved, the house edge is approximately around 1.46%.
Side Bets 
An increasing number of casinos are adopting new variants with side bets that could increase the player's winnings. These side bets do not add or detract from the main bet. Instead, the player bets extra on whether they can make a three-of-a-kind, a four-of-a-kind, a full house, a straight flush, or a royal flush. The higher the hand, the higher the bonus payout is.
Among the most popular side bets are:
| Type of side bets | Action |
| --- | --- |
| Emperor's Challenge | Lets players make a side bet on a Pai Gow   |
| Fortune Pai Gow | Lets players make side bets on trips or better. |
| Progressive Fortune Pai Gow | Lets players place bets with a combined 7-card straight flush, winning the jackpot. |
| Pai Gow Mania | Lets players make two side bets. |

Some casinos also offer envy bonuses. For these, players bet an amount that another player at the same table will get a premium hand.
Like any bet at a casino, the side bets with Pai Gow have a negative expectation. They are a lot more negative than the main game. Avoid them unless you want to gamble more than you already do.

Pai Gow Strategy
Pai Gow is not too complicated from a strategic point of view. The only bet you ever need to make is the one at the start. That being said, you still have to decide how you will arrange the cards you have been dealt. 
Considering your top (low) hand must always be lower-ranked than the bottom (high) hand, decide what your best-possible outcome can be. To profit from a Pai Gow game, you must beat both the dealer's hands. 
Hence, making a strong hand at the back while making a 9-high at the top usually will not suffice. You will do much better with two fairly strong hands than one ultra-strong hand. Below are a few tips to bear in mind when you arrange your Pai Gow hand.
If you are dealt no made hand (i.e., a pair or better), put your highest-ranking hand in the back and two of the second-highest-ranking cards in the front.
Split pairs if you have AA with any other pair, i.e., two high pairs (JJ-AA) or a high-ranking pair with a medium pair (7s through 10s).
Unless you have an ace available, split two medium-ranking pairs or a combination of a low and high pair (22 through 66). You can play two pair in the back and an ace-high in the front if you have an ace.
Remember to split two medium pairs or a medium-low combo unless you have an ace or a king in your hand. If you have one of the mentioned cards, you can play ace or king-high in the front and two pairs in the back.
Unless it is trip aces, play trips in your backhand. You can split Aces into a pair in the back; ace-high goes front.
If you have quads of JJ (or better), split them into two pairs.
Unless you have an ace available to play in the front, split quad 77 through TT into two pairs.
Keep quads in the back if you have quad 6s (or lower), and play wherever the best hand you can make in the front.
Split full houses into a trip and a pair combo, unless you have an extra pair to accompany it. If that happens, play the higher pairs in the low hand.
When you have a joker, split five aces unless you have a pair of kings you can put in the front.
This may seem like a lot of information thrown your way, but most of it adds up when you practice playing. Also, when playing Pai Gow poker online, you can open these tips and refer to them if you are stuck and uncertain about what to do next.
In Conclusion
Pai Gow Poker is a fun and challenging game. You will not lose too much on most gaming sessions, considering the game has frequent splits and a low house edge. Ultimately, you should not expect to win big, but as with any other table game, you just might go on a lucky streak when you least expect it.
Try Other Games
More Slots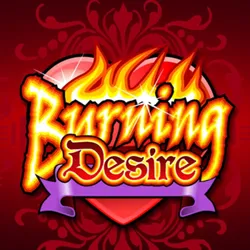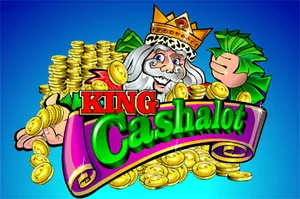 Have You Found What You're Looking for?
Your feedback is paramount!