Caribbean Stud is possibly one of the most popular poker variations played against the house. Even if you have played poker most of your life, you will still find poker variations at online casinos you may never have heard of before. 
Caribbean Stud, also known as Caribbean Stud Poker, is essentially the same as your usual 5-Card stud poker. If you are familiar with the 5-Card Stud, you have all the information you need to play Caribbean Stud right away, except for a few differences. This article tells you all you need to know about this poker variant.
Free Caribbean Stud Poker
Work on your skills and play our Caribbean Stud Pokers free demo below.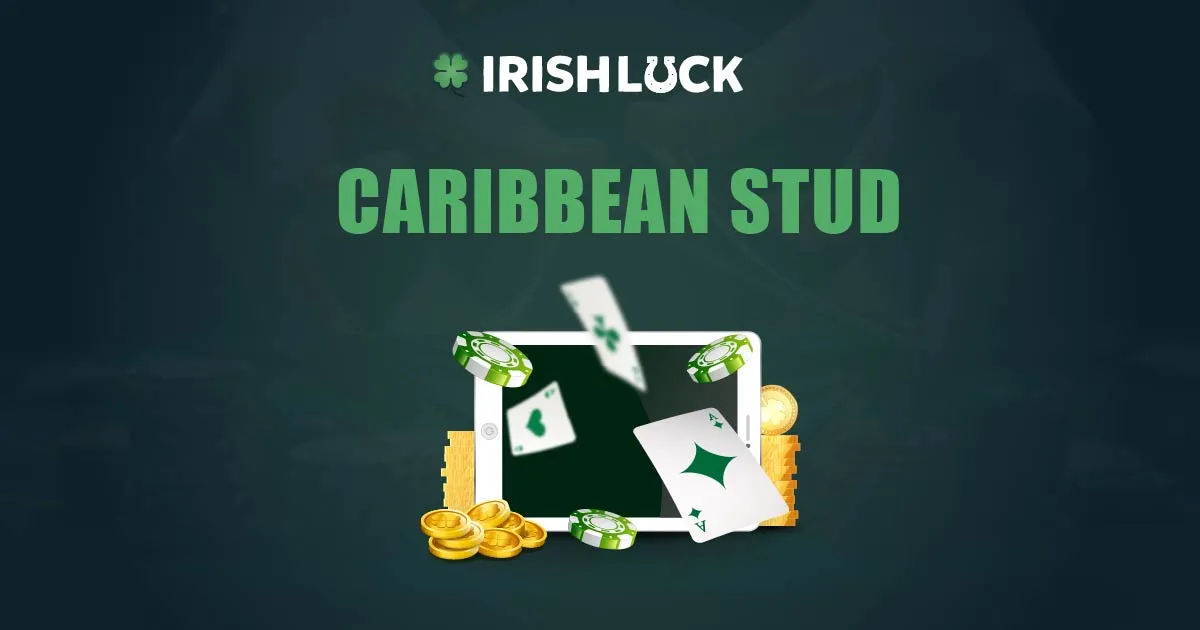 A Brief History of Stud Poker
Like most modern casino games, the definite origins of Caribbean Stud poker are unclear. The game's possible birthplace includes three likely possibilities:
Caribbean Stud Poker was discovered on a nondescript cruise ship on its way to Aruba.
It was developed at an unknown Caribbean resort and spread throughout the islands, gaining popularity, particularly in Aruba in the 80s. King International was allegedly the first casino to offer the game.
The card game was created by a poker player and author based in Las Vegas.

How to Play Caribbean Stud Poker - The Rules
Before you begin, take note of the following differences found in Caribbean Poker against 5-Card Stud Poker:
Draws are not made in (unless you find variations with them)
There is no bluffing involved
Unlike regular poker games, you play against the house at all times
Unlike other poker variants, Caribbean Stud poker does not have standalone bets paying regardless of the outcome (save for the progressive jackpot)
To begin, you must be aware of poker hand rankings. Hands rank from a royal flush (highest) to a high card (lowest), with suits making no difference. You play against the house, and there can be more people at the table playing simultaneously, but their central goal is to beat the dealer. Players can even cheer each other on since anyone out of them making a huge hand only helps them.

At the start of a hand, you will have to place the ante bet in a designated box (physical or virtual). After that, the dealer deals all participants five cards each, facing down. They will also keep five cards for themselves; however, one of their cards (usually the last) will face upwards, visible to everyone. Following that, you have to look at your cards and decide.

Before deciding, it is crucial to mention that you are not allowed to let others at the table see your cards. Although most casinos do not make a big deal out of this if it is a one-time accident, repeatedly doing it gets you in trouble. Sharing your cards with other players is a form of cheating since you use this information to their advantage.
When you look at your hand, you get two straightforward options:
| | |
| --- | --- |
| Play: | Placing a bet two times the ante. |
| Fold: | Giving up your ante and waiting until the next hand is dealt to play again. |
Once everyone has decided, the dealer turns over the remainder of their cards and proceeds to reward the winners.
Caribbean Stud Payouts
Once the dealt cards are facing upwards, the dealer compares their hand with each player's hand at the table.
If your hand is stronger than the dealer's, you will always be paid 1 to 1 on your ante. You will only get paid 1 to 1 on your play amount if the dealer qualifies, which means if they have an Ace-King hand or better.
If the dealer does not qualify, they only pay you in the ante, and pay bets are returned to the players without profit. You can get more than 1 to 1 on your bet. If you are dealt a "two-pair" hand or better, the payouts are made based on the following:
| Hand | Payout |
| --- | --- |
| Straight Flush | 50 to 1 |
| Royal Flush | 100 to 1 |
| Two Pair | 2 to 1 |
| Full boats | 7 to 1 |
| Quads | 20 to 1 |
| Straight | 4 to 1 |
| Three-of-a-Kind | 3 to 1 |
| Flushes   | 5 to 1 |
 The above bets are only paid if two conditions are fulfilled:
Your hand beats that of the dealer's.
️The dealer has a qualifying hand.
Therefore, if you get dealt Aces' full, for instance, but the dealer reveals quads, you lose the hand and are not eligible for any payouts.
Caribbean Stud Poker - Jackpots
Most casinos let players bet on the progressive jackpot independently and will always find a running game if you select the operator from the real casino catalogue. The qualifying bet for the jackpot for any particular hand is typically only €1. Furthermore, it is not connected to the stakes you are playing in the game. Around 70% of each dollar is added to the progressive jackpot pool while the casino holds the rest.
While the casino keeps a fair bit of the jackpot money, they also use some to seed the next jackpot when somebody wins. For instance, a jackpot may start at €10,000, which is the money the casino must front. To win a jackpot, you must be dealt a royal flush in any suit. You will instantly win 100% of the jackpot if you get that lucky. You get 10% of the jackpot if you get a straight flush.

Based on the casino, smaller hands like full hands and quads may also be eligible for a payout, but such amounts are usually not significant. Like always, you cannot expect jackpot bets to be mathematically sound, but they can add to the fun. Showing four cards to a royal flush is enough to get your heart racing as you squeeze the fifth card.
At the end of the day, people do not play Caribbean Stud because they expect the best returns. They merely play it for enjoyment, and the jackpot element adds to it.
Betting Limits
The smallest-possible ante bet you will usually find at a Caribbean Stud table at a live casino is €5. But there is a chance you may discover casinos with €3 tables now and then.

With online Caribbean Stud, you can find much lower betting limits. In some cases, the ante is even capped at €2.50.
Caribbean Stud Poker Strategy
Unlike other games, Caribbean Stud only requires one decision. Once you see your cards, you must decide if it is worth continuing or giving up based on one additional fact; the dealer's upward-facing card.
You only need to follow two easy steps to play this game with a solid strategy.
Always fold any hand weaker than an Ace-King.
Always play with any hand containing a pair or better.
One thing that needs to be discussed is Ace-King. This is a critical cut-off point in the game, and a solid strategy can somewhat decrease the house edge.

Refer to the following steps when you are dealt Ace-King:
If the dealer shows a card between a 2 and a Q and you are holding one of the same rank cards, raise.
When the dealer shows an Ace or a King, raise if you also have a Queen or a Jack.
If you have a Queen in hand and the dealer's up-card is lower than your fourth-highest card (i.e., they are showing a 7 and you have A K Q 9 2), raise.
So long as you use this simple strategy, you might not lose anything more than what the game's house edge is. Note that the edge is high at 5.2%, so even when you use this strategy, you cannot expect to win money consistently.
In Conclusion
If you are a poker fan, Caribbean Stud is an entertaining option when you want to try your luck. Remember that the house edge can prove costly if you play too often, and this might not be the game for avid poker fans. At the same time, this game is super entertaining with the right crowd, and there is always a chance you might win the jackpot.
Caribbean Stud Poker FAQs
What is Caribbean Stud Poker?
Caribbean Stud is a table-based variant of the 5-Card Stud.
What is the house edge for Caribbean Stud?
The standard house edge for Caribbean Stud is 5.2%.
What is the best hand in Caribbean Stud?
The best 5-card hand in the game is the Royal Flush, which involves a straight flush from Ace to Ten.
Try Other Games
More Slots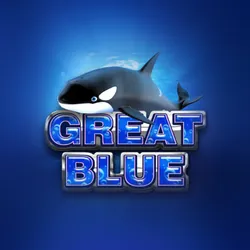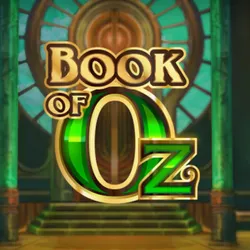 Have You Found What You're Looking for?
Your feedback is paramount!