Best Golf Betting Sportsbooks Ireland ⛳
Rank
Sportsbook
Bonus
Pros
Secure Link
With the Open at St Andrew's on the horizon, many of the world's elite golfers will be spending their weeks on the British isles. By playing in such events as the Irish and Scottish Open, players will be experiencing conditions that they are likely to come across while playing at St Andrew's. Although not all golfers follow this philosophy, it is generally understood that playing in these events puts you in the best position to win this most coveted major.
Others, though, want to rack up as many PGA Tour points as they can because they know great riches await them at the end of the season if they are able to hit some form. This week is set to be a high-scoring event, so if you like to see ultra-aggressive golf, then this event is for you. Eagles and birdies flying in from all angles, this is certainly not a week for steady golf.
The PGA Barbasol Championship
The Barbasol Championship is a professional golf tournament held annually in July on the PGA Tour. This tournament is a reasonably new addition to the tour since it made its debut in 2015 as the alternative tournament to The Open Championship in Britain back in July. Its first three editions were played at the Grand National course of Robert Trent Jones Golf Trail in Opelika, Alabama. It was marked as the first PGA Tour event played in the state of Alabama since the PGA Championship back in 1990.
In 2021, Seamus Power emerged victorious with J.T Poston the runner-up, winning $630,000. In 2022, the tournament was announced to become a co-sanctioned event with the European Tour. This year, the Barbasol Championship will be played in Kentucky at Keen Trace in Nicholasville from July 7-10. About 50 players from the DP World Tour, formerly known as the European Tour, will be playing at the championship. One of the most anticipated PGA finals is right around the corner. 
The LIV Tour Is Making Golf Front Page News
If you do not know about the LIV tour at this point, the chances are you are not a sports fan. This controversial tour for many is seen as an act of sports washing which has understandably been able to persuade some of the world's best golfers to join up with them, most notably Phil Mickelson, but arguably Dustin Johnson and Brooks Koepka should be viewed as bigger scalps since they are still in the prime of their career. I say understandably because the money being reported is astronomical and, to be frank, golfers are being paid more money than they will ever bring in. The PGA tour is effectively run like a business model and they cannot just compete with the money that these other guys are putting on the table.
What does this mean for the PGA tour? Well, for a while the threat was played down by a lot of people, but in recent times the threat has become increasingly serious and threatens to rip golf apart. Because the money is so mind-blowing, there is very little it appears that can be done to stop some of the world's elite from playing in such events. Life bans might seem like the obvious deterrent, but the tour will be very aware that they do not want to cut their noses off to spite their face.

If they manage to convince even more players to join their roster, their influence will only continue to grow, but how hard will it be for these events to garner sporting credibility? Personally, the format, although it might appear fun, is likely to lose its impact and I think the best chance of success would involve either a pure strokeplay event or, at the very least, teams that make sense. The most obvious way of doing this would be to split them up into nationalities. Otherwise, it would be very difficult to have an allegiance with one team over another. If people do not place huge importance on who wins these events, the tour will never gain the popularity that it wants to achieve.
Is this likely to damage the PGA tour? Officially, the answer is no. The PGA tour is too big to fail and has a history which makes the world's best players want to fight for the most prestigious trophies the sport has to offer. This point has been pretty much made by some of the game's elite, such as Jon Rahm and Rory McIlroy. Although it has already been made clear that an endless amount of money will make people make some compromises about what is important to them. This, ultimately, is a bad thing for golf, as future golfers would be dreaming about winning majors rather than the size of their bank balance.
Why is the tour so controversial and what is sports washing? The LIV tour is Saudi-backed and they are not looking to make money from this venture, they are seeking to improve their reputation, which can potentially lead to countries and major businesses being more prepared to partake in business adventures inside Saudi Arabia. They believe that being associated with such events will take people's focus away from their human rights violations.
PGA Tour vs Euro Tour
Most people find it hard to understand how golfers can be members of both tours. Well, this is not too difficult to understand when you work out how the events are scheduled. The PGA tour is the most prestigious tour and the field represents this. However, there are some euro tour events like the BMW championship in Wentworth that carry a lot of prestige. For these tournaments, the best players on the PGA tour often make their way over to play in this tournament. 

On each tour, players fight to win the overall tour, which will culminate in one tournament at the end of the season where millions of euros will be on the line. Players will be on the field for this final tournament if they have gathered enough points over the course of the season. The more prestigious the tournament, the more points a golfer will make. Winning a major, for example, can radically change someone's position on these tables.
Even though we are fans of the euro tour, we have to concede that the PGA tour has the better field, so golfers tend to aim for these events because they are the most prestigious and are the ones that everyone wants to win. The leaderboard consists of the world's best players and the prize money payout is generous, with the purse being very lucrative.
Tips For Betting On The PGA Tour
If you like your golf, you will be aware of how many variables there are and how hard it is for a PGA pro to become a consistent winner. This golfing knowledge should impact the way you place your golfing bets. 
The central theme to almost all of these tips is to not treat golf betting like you would when betting on any other sport. Golf is not 1 vs 1 and therefore you shouldn't bet like it is. If you have ever paid a moment's interest to golf betting odds, you would have seen that all of the odds are high when compared to other sports.
In a boxing match, a fighter could be a heavy favourite but his opponent only needs to land one punch. In golf, the player you back needs to fair better than the other 100 plus players who are on the field that week. Once you understand this, you will be able to adjust your betting strategies. We believe golf is more fun for this reason as winning a bet of this nature is thrilling, since you are in some way always betting against the odds, even if you are backing the so-called favourites for a golf tournament.
Don't Put All Of Your Eggs Into One Basket

You could be the best golf tipster in the world and you would still be unlikely to pick the winner of a golfing tournament on a week-by-week basis. So what should you do? The answer is to bet on several golfers who you believe could win this golfing tournament. Winning a tournament every year for many golfers on the tour will be considered somewhat of a success, such is the level of competition.




Recently, Scottie Scheffler has been on one hell of a run and the reason he is winning such plaudits is because of how unusual his achievements are. Tiger Woods was a phenomenon and players who win more than two majors are very rare. There is a reason why golf-winning machines are lauded as gods of the game. Study the form and select the players that you think will go well on the course in question and the rest will be up to how they perform. If you follow these tips below, however, you will be best prepared.

Consider Backing A Few Long Shots

When we say long shots we are referring to those pros who are more than capable of winning but have gone off people's radars of late. In golf, a good first round is all it can take to swing someone's confidence around, and then all of a sudden their winning experience comes back as a major advantage. Justin Rose could be a good example of this type of player. At this moment in time, you can't really back him to win a tournament, but if he has a good first two good days, everyone's perception will change.




He has won very big tournaments in the past and it is far from impossible that he could do so again. The best way of phrasing this would be to say that there are people who will win a tournament and surprise you and there will be those who shock you. Select those who are capable of springing a surprise upon us because we can't legislate for the times that we are shocked. One major advantage of backing longshots is that if you are right, once in a while you are likely to be in profit.

Analyze the Golf Course

Golf courses stand out from one another, it is one of the best aspects of golf as a game in general. Each golf course comes with its own unique quirks, aesthetics, and challenges. Not to mention the number of golf players that bring something new to the table or professionals that are set to win. It is up to you to familiarize yourself with the golf course and analyze every aspect of it. You have to be the one who decides which golfer is the best in line and who can work well on the current course.




It is important to understand the layout of the field and take a look at where every hole is located. As a gambler, you will have plans to secure a significant amount of money from the next wager. Analyzing the course is an excellent strategy as you will now be aware of which golfer is worth betting on or which golfer has better odds of winning.

Eyes on the Line Movement

Keep track of the line movement, they often move drastically between the time a sportsbook sets them and when the game starts. Whenever golf odds or points are spread for a wager, it changes the betting lines leading up to the start of the game. These lines change for quite a few reasons. Usually, it is due to suspended or injured players or when a significant amount of money has been placed on one side of a bet. In some instances, line movement occurs when a small number of bettors bet a large amount of money.




Regardless of the reasons, these movements are worth monitoring from the day sportsbooks set them up till the start of the game. Recognizing the line movement and projecting the changes will provide you with valuable insight into golf betting. In this case, projecting line movements can help you with getting the best betting prices on your wagers. Therefore, keep track of the lines as they change dramatically.

Review Betting Odds

Checking out the odds of the game first before placing a bet is an excellent strategy. Of course, you are already aware of this but double-check the odds and payouts before making a decision. It is usually when an underdog with low odds suddenly performs well during the course of the game that you have to consider what a small bet can payout from it. Check the odds and payouts while monitoring performance, it can lead to a big win. Long term, what might appear to be an initial small gain can be huge.

Read the Golfer's History

You analyzed the golf course for its quirks, challenges, and layout. Now it is time for a more in-depth analysis. In addition to the golf venue, you have to analyze the past performance of golfers and their course records for consistency in every tournament. It is your responsibility as a bettor to compare how the current golf course works with the golfer in accordance with their previous records. This applies to a golfer's performance in certain weather as well. You might be thinking that golf is the same game and players should adapt. This might be true, but you can't compare Augusta to playing on a links course when winds are their most ferocious.

Look for the right Sportsbook:

There are dozens of bookies on the internet that you can sign up to place bets on golf events. However, with so many options, it is hard to choose which is right for you. The best way to overcome this is by looking at the odds, which sportsbook has the best odds for you, and only then can you sign up. It would not take too much of your time to find the right operator who offers a bang for your buck.




Another important element to keep in mind is to avoid betting when the tournament is ongoing. There may be a moment when you bet with a certain sportsbook only to discover another operator who offered better odds an hour or two later. It is one of the worst outcomes for you as a gambler since it is your money on the line.

Bankroll Management

The one tip that all bettors abide by is bankroll management. It is easy to get carried away with placing bets in the heat of the moment, so much so that you might forget about managing your bankroll. Proper bankroll management can make a difference between big wins and frequent reloading. Always set aside an amount of money that will be used as your bankroll before you start placing bets.




Remember the purpose of having a sizeable bankroll is to handle losing streaks from bad bets without running out of funds. Mismanaging your bankroll amount is the quickest way to exhaust all your funds, which can be disastrous if you have a bad streak. That is why it is important to manage your bankroll properly.

Bide Your Time

Any professional bettor will tell you timing is everything when it comes to golf. A successful gambler bides their time and predicts the optimal moment to bet on specific golfers with the best odds. It can mean betting immediately after the opening odds are available for bettors at the start of the tournament. While some bettors may wait for the money to roll in first before betting a night before the tournament, you have to bide your time. Keep your eyes on the golfer, be patient, and stay alert. The best scenario would be for you to place a bet on a golfer before their odds plummet. This would mean that you have placed a bet at the best time possible.




There is the old age expression in golf that is based upon the belief that it is impossible to win a tournament on day one but you can certainly lose it. This is true because on day one all the golfers will be jockeying for position. If a player has won many times before, they will not be phased that they are a few shots away from the lead.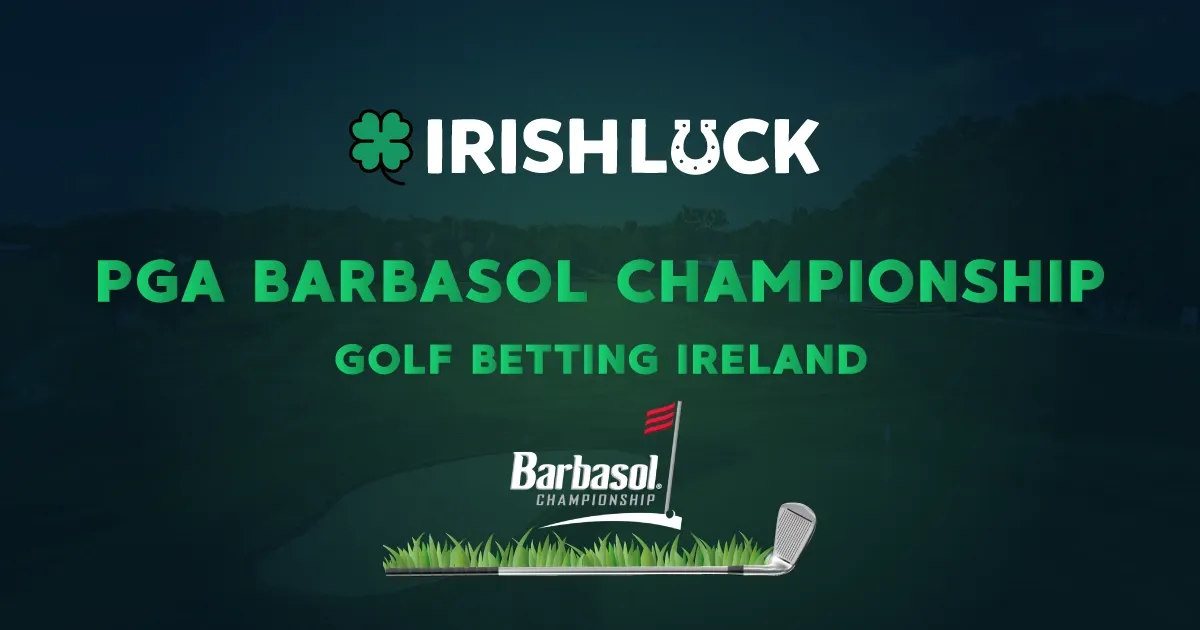 Why Will So Many Golfers Be Missing From This Tournament This Week?
The simple reason for this is that the British Open is just around the corner and this championship is not seen as the best preparation for such an event. The British Open is always played on a links course. These courses are often much shorter but contain a lot more obstacles, such as large hills and bunkers. While the PGA Tour is built upon true fairways and easier scoring courses. On a links course, players will need to adapt their usual game to such conditions. Therefore, in the weeks prior, they prefer to practice or play on the European tour where they will experience such conditions.
Conclusion
If you are new to golf betting, I really hope that this has helped you digest all of the information that you feel you need to go ahead and confidently place a few bets. When offering my advice for golf betting, there is always one thing I try to stress above all else and that is the amount of fun you can have. Picking a winner in golf is not easy and you don't have to be right that often to be successful. This in my opinion is what makes this one of the best sports to bet on.
Barbasol Championship Betting FAQs
Here is a list of questions that are frequently asked regarding betting on the PGA Tour. 
With all forms of betting, you will be successful based on how often you win bets considering the odds you have selected. What makes golf betting particularly attractive is the odds are often high, so you need to win far less often than you would have to while betting on other sports.
The PGA tour boasts the best players and, on the whole, the most lucrative and prestigious events. The European tour is also good and hosts top tournaments, but generally speaking, the PGA tour is the place to be if you want to see the best action.
This is an easy question. Every year there are four majors in golf with three of them being played in the U.S while the other one is played in the UK. These events are the most prestigious and most players would sacrifice a good season overall just to get their hands on one of these trophies. The Masters and The British Open are generally regarded to be the two biggest tournaments in the world of golf.
There is no golden secret to winning at golf betting, but one of the best strategies is to bet on several golfers and understand that success cannot occur every week. Otherwise, everyone would be jumping on the bandwagon and placing high-end bets. Be patient and understand your odds. Then you will be able to work out what your success rate will need to be in order to be in profit.