Casino War is a game that has garnered its fair share of admirers. Based on the card game "War", which you have probably played at some point in your life, Casino War is quite similar. 
You can play this game at the best online casinos in Ireland and offline at traditional land-based casinos, in which case, whatever your preference is, it will be catered for. This article serves as a guide to playing Casino War, understanding its strategies, and more.
Play Casino War for Free
Fancy a go at Casino War without using your bankroll? Try out our Casino War Demo below.
This two-card game is relatively simple to learn. You play it against the dealer, and several other players can play at the same table. Since you play against the dealer, the other players' outcome does not affect you. While the game has a 2-3% house edge, it is still tremendously fun to try and boost your bankroll alongside your peers.
The History of Casino War
Casino War was initially patented in 1993 and began appearing in five land-based casino venues across Nevada. Bet Technology – a small Nevada-based company – patented the game. Ten years after the company started offering the game to casinos, Shuffle Master – a Scientific Games division, acquired Bet Technology.

The game's straightforward rules and entertainment factor became the reasons behind its success. A few years later, the game also began featuring on online casino platforms in virtual form. As it became more popular, it also became a live dealer game. Today, you can find various Casino War games online and enjoy your time playing them.
How to Play Casino War
This game is among the easiest card games you will find in any casino, whether you prefer to play in a traditional land-based casino or online. The game uses 6 decks of cards in total, but it is only two cards you have to focus on each hand. Thus, you will not need to remember odd rankings and complex hands for the game.
The first thing you need to play this game is a Casino War Table (online or physical). Once you have a seat and your chips at the table, you begin once bets are open. 
The dealer deals one face-up card to each player participating in the game and a single card for themselves. This can lead to one of three different scenarios:
The player wins if the value of their card is higher than the dealer's.
The dealer wins if the player's card's value is lower than theirs.
It is considered a tie when the player's card is of equal value to the dealer's.
For more clarity, below are the game's rules:
Casino War cards are ranked based on standard poker rankings.
The value of aces is always high in this game.
Suits do not follow any rank, nor do they impact the game.
The final scenario kicks everything up a notch and is the prime reason behind the game's name. In this part, the player can choose whether they want to "go to war" or "surrender."

Surrendering
If you choose to surrender, you will have to leave the game and forfeit half of your bet. However, you will still get half your wager back. For instance, if you bet €20 on a game and tie with the dealer, you will get €10 back.
Going to War
If you choose war, you must raise your bet to enter a "showdown" with the dealer. The amount you raise during this part should match the amount of your first wager. For instance, if you bet €20 tie and opt to "go to war," you must place another €20 to go further.
The dealer will burn three cards before they deal you one and then take another single card for themselves. They will then proceed to compare the cards. If your second card is equal to or greater in value than the dealer's second card, you will win back your original wager and more money. The dealer will win if your second hand is lower than the dealer's. Moreover, you will lose both the original and second bets.
Bets and Odds
Based on your chosen casino, you can expect slight variations regarding odds. On the whole, a bet placed on a Casino War game pays even money. Thus, a €20 bet will win you €20 apart from your original €20 stake. The standard bet is placed on the ante, which is explicitly marked on any Casino War table.
Tie bets usually pay at 10-to-1, which means a €20 bet on a tie will win you €220 (your original stake included). The most you may win from a game that does not tie is even money, which is a fair enough outcome. Both you and the dealer have an equal 46.3% chance of winning. As for the game's house edge – it comes from a tie.
Strategies
It may seem surprising to see strategies for such a simple game, but it will make sense once you start playing. It is always recommended to start playing Casino War (or any other game) for free. This way, you will understand the game better before you involve your money. Below are some more tips to consider:

Manage your Bankroll
It does not matter what games you are playing; starting with a clear goal is always best. How much can you afford to lose if you are merely playing for fun? If you do not know yet, consider deciding on your bankroll beforehand.
As with every other casino game, Casino War puts the house at an advantage with a 2.8% house edge when you opt to go to war (which is always recommended). If you decide to bet big, there is no bonus or jackpot to win; you will only get back what you have wagered. This is why bankroll management is crucial. If you enjoy the smaller bets, do not go bigger and focus more on relative wins.
You will still be getting double your wagers on your wins, so any profit still counts as profit.

Do Not Ever Surrender
Although surrendering is an option, it is advisable not to choose it. When players opt to surrender during the game, they decrease their winning odds rather than protect their bankroll. If a player surrenders, they sacrifice half of their original bet. Furthermore, the house will boast a 3.7% edge over the player. However, by going to war, the edge will be reduced to a more manageable 2.8%.
If you skip surrendering, you will have nearly a 50% chance to win, even if you have to bet once more for your initial bet to continue.

Aces High
Aces are high cards in Casino War, which means it is in your favor to have them with you. If you try to spot patterns in which Aces are dealt, you might be able to tell when they appear next. This may seem like a simple practice, and there is no way to know for sure what your next dealt card will be. Nonetheless, it always helps to pay attention to the already-dealt cards and the ones you expect next.
What you want to do with this information is entirely up to you. You can bet conservatively or big when you feel an Ace is due. Practice this strategy several times until you feel confident enough to try it with your money.

Steer Clear of the Tie Bet
Always avoid the "tie" bet (or side bet) no matter how lucky you feel. Although the side bet may sound appealing – with its 10-to-1 payout odds – it is practically worthless with the odds of hitting a tie too low to justify the bet.
During a standard Casino War game, the player and the dealer have equal odds to win the game of 46.3% each (to win). Still, there is only a 7.4% chance of hitting the tie.
As soon as you make the tie bet, you only increase the house edge to 18.5%.

Avoid Chasing Your Losses
Knowing exactly when to stop playing, try playing another game, or head straight home is crucial. You can establish a time for calling it a day. It can also be a limit on your bankroll. This all is regardless of feeling lucky; when your set time comes, you should stop playing immediately.
Although this does not count as a strategy, it is still essential to know. That is because once you start chasing your losses, you are one step closer to problem gambling.
In Conclusion
Long story short, when it comes to playing Casino War, there is not much you can go wrong with, considering how straightforward it is. As long as you play with fun as your primary goal and choose wisely, you should be in for a great time.
Casino War FAQs
Is Casino War worth playing?
Casino War is designed to be fun, and learning to play it is also easy. Casino War should be up your alley if you appreciate simple yet fun card games.
Can I play Casino War for free?
Yes. Most online platforms offer free gameplay. In fact, some casinos do not even require sign-up.
Does Casino War have good odds?
Since both the dealer's and player's cards are randomly selected, both parties' odds of winning are almost equal. The chance of getting the highest card on the table is approximately 46.3%.
More Game Guides To Explore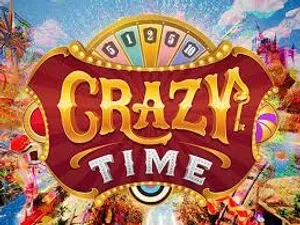 More Slots
Have You Found What You're Looking for?
Your feedback is paramount!