Best La Liga Betting Sites 2023
Rank
Sportsbook
Bonus
Pros
Secure Link
How To Get Started
At the top of this page, you will find a list of the best sportsbooks offering La Liga betting. Our experts at Irishluck have carefully selected these particular bookmakers, many of which will offer sign-up bonuses and regular promotions. These might include money back specials, free bets or a casino bonus. Some will even offer streaming services so you can watch certain games as they happen.
Once you have signed up, simply deposit some money into your account and you are ready to start betting! Do not forget to take a look at the terms and conditions and the privacy policy before you commit to a particular bookie.

Popular Bet Types
In this section, we will introduce some key terminology and explain some of the most popular bet types available to punters. This guide is specifically about La Liga but you can use many of the general tips for other football competitions, such as the Premier League, the Champions League, the Europa League, the Scottish Premiership, the Irish League,   Serie A, the Eredivisie, the A-League or any other event you might follow. Some of the tips will even be applicable to other sports, such as the NBA, NFL Super Bowl, UFC, tennis, basketball, college football and horse racing.
Match Betting
The most common type of bet is on the final result. If Elche are up against Osasuna, you can back a home victory, an away triumph or a draw. There is almost always a favourite and an underdog. This is not the only way you can bet on individual La Liga games, though. Money can be placed on things like the total number of goals, the first team to score, how many corners there will be, and whether or not there will be a red card.
The above options are pretty self-explanatory. Below we have provided some definitions for terms you might not know about.

This is a short-hand way to refer to the three choices when betting on the result: 1 refers to a home win, X to a draw and 2 to an away win.

Asian handicap betting is particularly popular when a game has clear favourites. Barcelona (-2.5) vs Valencia CF (+2.5) gives Valencia a theoretical 2.5-goal lead at the start of the match. If you bet on Barcelona, they would need to win by three clear goals for the bet to be successful.

Almost every sportsbook in 2023 offers the chance to cash out. This refers to settling a bet while the match is still going on. You will be offered a payout that could be higher or lower than your original potential winnings.

An accumulator is when at least four selections are combined into a single bet. In order to win, each of your selections must be correct. Some bookmakers offer what is known as acca insurance, where your stake is returned if only one of your choices loses. A two-selection bet is referred to as a double, while a three-selection bet is known as a treble. Any bets with more than one selection can be called multiples.

Bettors in effect choose 1X2 at half-time and 1X2 at full-time, combined into the same bet. For instance, if you fancy Atletico Madrid to win but expect Villarreal CF to make it difficult for them, you could back Draw/Atletico in this market.

Most customers place their bets before the game, but you can also do so after kick-off. If Real Madrid go 1-0 down to Deportivo Alaves, you will get better odds on a Madrid victory than you would have done at the start of the match.

This is a combination bet where a bettor chooses a first/last/anytime goalscorer and which team will win.

An outright market offers the chance to bet on the eventual outcome of certain events in La Liga. Below are three of the most popular.

You can place a bet on which team will win the La Liga title at any point during the season. Sometimes, though, the market will be taken down. At the time of writing, Real Madrid are on the verge of winning the title, so there is currently no value to be had in this particular market.

Three teams are relegated from La Liga each season. Alaves and Levante have a mountain to climb to get out of trouble, but 18th-placed Granada are just two points adrift of safety. None of Rayo Vallecano, Getafe, Real Mallorca and Cadiz is clear of danger yet.

The teams who finish in the top four of La Liga qualify for the group stage of the Champions League. In the current campaign, Barcelona, Atletico Madrid and Sevilla are the favourites to qualify for the premier club competition in Europe alongside Real Madrid, but Real Betis and Real Sociedad are not out of the race yet.
Tips and Tricks
Bettors should always be looking to find value in the market. There are a few tips and tricks that can help you on your way.
Here at Irishluck, our betting experts are always searching for an edge. Visiting our site will provide you with all the information you need to be a successful bettor in the long-term. Following the points below will also help.
What To Do

Compare and Contrast

At the top of this page you will find a list of our recommended sportsbooks. Be sure to sign up for accounts with several of them. When you want to place a bet, compare the prices available with each bookmaker. Shopping around can lead to better returns.

Look Out for Injuries

Make sure you do some research into how both teams are shaping up before you place a bet on a Liga Liga match. For example, Real Madrid's chances of beating Atletico Madrid will be reduced if Karim Benzema is not playing. Always take the latest team news into account.

Dig Deeper

Similarly, you should consider more than just a team's overall strength when you are predicting the outcome of a match. Look up things like recent form, how many matches they tend to win away from home, and whether they favour attacking or defensive tactics. 
What Not To Do

Have Unrealistic Expectations

Even professional sports bettors lose their fair share of wagers. It is not realistic to expect a success rate of 90 per cent, so do not get disheartened if you are going through a sticky patch. Just remember to not bet more than you can afford.

Stick to the Same Market

Everyone has their preferred markets, but it would be a mistake to stick to the same one every time. Often, slightly different odds are offered for what is essentially the same thing. For example, you might get a better price on a Real Sociedad clean sheet than on Cadiz to score under 0.5 goals. Make sure to take a detailed look at all the options available.

Chase Your Losses

It is important not to get emotional when betting on football. If you lose a wager, do not feel like you have to quickly win your stake back. That can lead to rash decisions which will almost always leave you worse off.

Which European Football League Is Tougher To Win - EPL or La Liga?
One way to answer this question is by checking the odds. At the start of the 2021/22 campaign, four Premier League teams were available at odds of 10/1 or under to win the title. Over in La Liga, only three clubs were priced at 10/1 or shorter to finish on top of the pile. That suggests the Premier League is harder to win, since there are more clubs competing for the prize.
In the 29 seasons that have been completed since the Premier League was founded in 1992, seven clubs have won the title. Over the same period in La Liga, only five teams have won the title. That would imply that La Liga is harder to win, unless you are one of the established giants - in which case it is easier.
Both divisions are tougher to win than the Bundesliga, where Bayern Munich are closing in on their 10th consecutive title. The only other team to win the German championship since 2009 are Borussia Dortmund.
History of La Liga
La Liga was founded in 1929, with just 10 clubs taking part in the inaugural season. It gradually grew over the decades until the powers that be authorised a 20-team division in 1987. Between 1995 and 1997 there were 22 teams in Spain's top tier, but over the last 25 years the division has featured 20 clubs.
La Liga Top Teams
Here's our breakdown of the top La Liga teams.
Most Successful Sides
Real Madrid are the most successful team in La Liga history, having won the title 34 times. Los Blancos have finished as runners-up on a further 24 occasions.
Barcelona are second in the all-time rankings with 26 title triumphs, and 27 second-place finishes. They are the most successful side in the history of the Copa del Rey, Spain's equivalent to the FA Cup, with 31 victories.
Atletico Madrid are the only other club to have made it into double figures: they have lifted the trophy 11 times in their history.
Athletic Bilbao are eight-time champions and were the winners of the first ever La Liga campaign. The top five is rounded off by Valencia, who have finished top of the table on six occasions.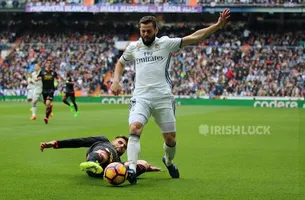 Madrid, Spain. 18th Feb, 2017. Nacho. La Liga Santander match between Real Madrid and Espanyol. Santiago Bernabeu Stadium, Madrid, Spain.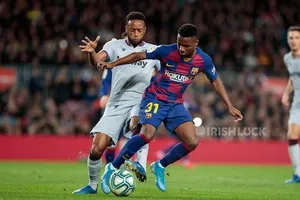 Hernani of Levante UD fights a ball with Ansu Fati of FC Barcelona during the Liga match between FC Barcelona and Levante UD at Camp Nou on February 02, 2020 in Barcelona, Spain.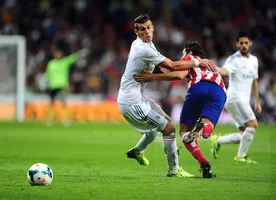 Real Madrid's Gareth Bale and Atletico Madrid's Godin battle for the ball during the La Liga match at Santiago Bernabeu, Madrid, Spain.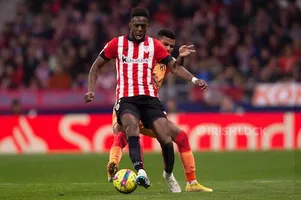 19th February 2023; Metropolitano Stadium, Madrid, Spain, Spanish La Liga Football, Atletico Madrid versus Athletic Club; Williams of Bilbao holds off Reinildo.
The Big Three
Anyone who is familiar with La Liga will know which clubs make up the 'big three'.
In truth, for much of Spanish football history it would be more accurate to refer to the 'big two' of Barcelona and Real Madrid. Any game between those two sides is known as El Clasico. Barcelona vs Real Madrid is the biggest club game in the world and it is broadcast in every time zone.
A sustained spell of success under Diego Simeone has at times seen Atletico Madrid disrupt the duopoly. Today it is common to hear talk of Spain's big three.

La Liga Best Players
Check out our breakdown of the best La Liga players, present and past.
Best Current Players
Many of La Liga's biggest stars ply their trade for Real Madrid. Karim Benzema is playing the best football of his career even though he is now in his mid-30s. Luka Modric is still world-class despite his own advancing years, while Vinicius Junior offers Madrid hope for the future. Toni Kroos and David Alaba have also proven themselves over a number of years.
The current Barcelona squad is not as star-studded as it once was, but there is considerable excitement over the young trio Pedri, Ansu Fati and Gavi. Frenkie de Jong is slightly older but still has his peak years ahead of him, while Sergio Busquets will retire as a Barcelona legend.
Spain's two biggest clubs do not have a monopoly on the best players in the league. Antoine Griezmann, Joao Felix, Geoffrey Kondogbia and Thomas Lemar all turn out with distinction for Atletico Madrid. 
Nabil Fekir has been an impressive performer since he joined Real Betis from Ligue 1, while Iago Aspas has consistently delivered for Celta Vigo. 
Villarreal's leading light is Gerard Moreno, and Sevilla centre-back Jules Kounde has been tipped to achieve great things in the game.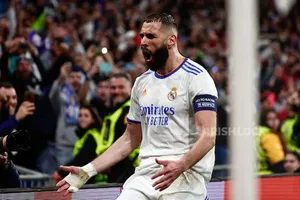 Karim Benzema.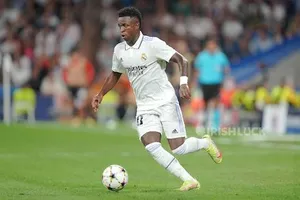 Vinicius Junior.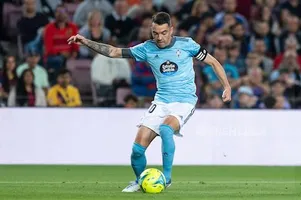 Iago Apas.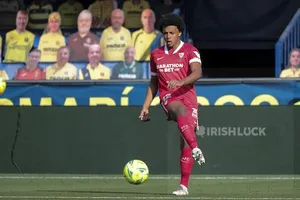 Jules Kounde.
Best Historical Players
Lionel Messi and Cristiano Ronaldo are two of the greatest players of all time. Messi scored 672 goals in 778 appearances for Barcelona, the club he first joined at the age of 13. Ronaldo scored 450 goals in 438 outings for Real Madrid between 2009 and 2018.
Two of Messi's most important team-mates at the Camp Nou were Xavi Hernandez and Andres Iniesta. The two diminutive midfielders defined an era and showed that size is not everything in football. Going further back, Johan Cruyff, Michael Laudrup and Ronald Koeman were all iconic figures at Barcelona.
Real Madrid won five European Cups in a row between 1956 and 1960. The star of that team was the legendary Alfredo Di Stefano, another player who deserves to be in the conversation about the best in football history. Sergio Ramos, Paco Gento, Iker Casillas and Zinedine Zidane all spent the best years of their careers at Madrid.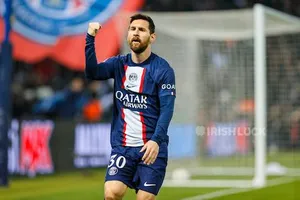 Lionel Messi.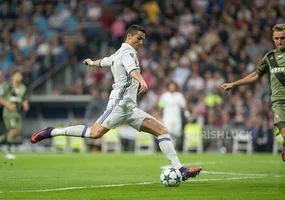 Cristiano Ronaldo.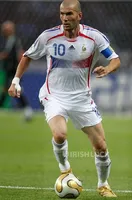 Zinedine Zidane.
Betting on La Liga Players
Thinking about betting on individual La Liga players? Check out our tips below to make better-informed bets.
Match Betting
Most betting markets are centred on team activities - which side will win, how many goals they will score, what the final result will be. However, there is an increasing number of player-focused markets available to bettors.
Match betting refers to events taking place within a 90-minute game. The goalscorer market is the most popular. Punters can choose which player they think will score the first goal and the last goal. You can also back a particular player to find the back of the net anytime.
The bigger the match, the more player-related betting opportunities there will be. Look out for player hat-tricks, player shots, player cards and player assists. 
You can also combine two or more selections to make a combination bet - such as Erik Lamela to score first and Sevilla to beat Espanyol.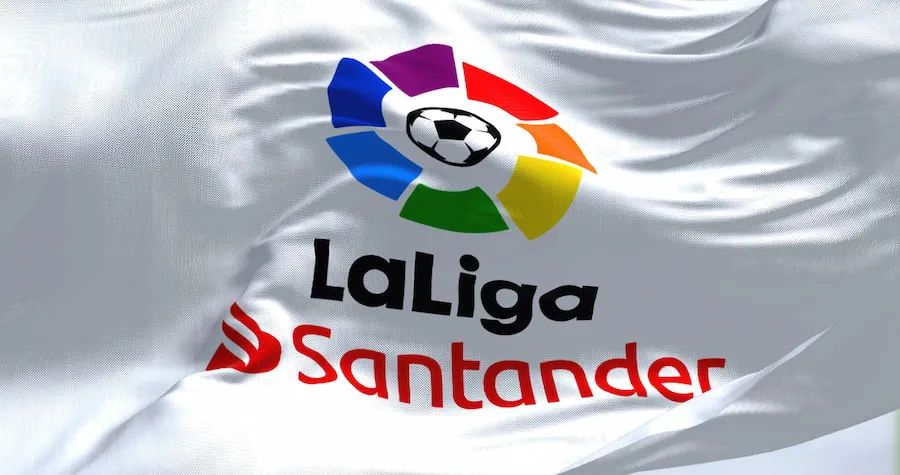 Madrid, SPA, July 2022: Close-up of the La Liga flag waving in the wind.
Player Outrights
We have already covered team outrights earlier in this guide - title winner, relegation, Champions League qualification etc. It is also possible to predict season outcomes related to individual footballers.
The most popular choice is the top goalscorer market. This was once a two-way fight between Lionel Messi and Cristiano Ronaldo, but the race has in theory become more open since both players left Spanish football. We say 'in theory' because Karim Benzema is streets ahead of his competitors in the battle for the Pichichi trophy in 2021/22.
Some sportsbooks also offer odds on which player will finish the campaign with the most assists. At the time of writing, Benzema and Ousmane Dembele are tied in first place.
Our Verdict on La Liga Betting
Spain's top football league, La Liga, is bound to offer a thrilling betting experience for football enthusiasts with its rich history, star-studded teams, and strategic expertise. The possessive playing and complex strategy offers a unique opportunity for bettors to analyse teams and their strategy to make better-informed wagers. The exceptional players and famous clubs, such as Barcelona and Real Madrid, provide further intrigue and excitement. You will find various betting options during thrilling La Liga matches that veterans and newbies can take advantage of for an extra layer of excitement. Remember to place your bets wisely and practise responsible gambling.
References:
La Liga Betting FAQs
Where Can I Bet on La Liga?
In the Republic of Ireland, the Spanish top flight is probably the most popular football competition outside of the Premier League in England, and any sportsbook worth its salt will offer La Liga bets and La Liga odds. Markets will be available for all 380 fixtures across the campaign.
At the top of this page you will find a list of our recommended sportsbooks. We suggest you register with a few of them and, before placing your desired bet, compare and contrast the odds available - you may well get a better price by using one particular bookmaker over another.
Who is the favourite to win La Liga?
Currently, Barcelona and Real Madrid are the favourites to win La Liga.
What Are the Soccer Events To Bet On?
As we have outlined above, there are various events you can bet on in La Liga. A total of 380 matches are played each season in Spain's top division and it is possible to place wagers on every single one of them. The outright markets offer the opportunity to predict eventual outcomes for the campaign, such as which club will win the title and which teams will get relegated.
La Liga is not the only football event you can bet on. The English, German, French and Italian leagues are also popular with betting customers. Most sportsbooks also offer odds on smaller competitions, such as Portugal's Primeira Liga, MLS in the United States, Japan's J1 League and the Super Lig in Turkey.
If you want to be really niche, you can even find odds for football matches in countries like Finland, Colombia, Serbia, Jamaica, Peru and Cameroon! Our tipsters at Irishluck do not cover minor leagues like those, but we have information about all the action in La Liga, the Premier League, the Champions League and other major competitions.
How To Be Profitable Betting on Draws in Soccer Matches?
Many bettors overlook the option of betting on draws. In some ways, that is understandable - after all, there is almost always an outright favourite to win any given match. But given that around a quarter of football games end with the scores level, it can be profitable to back the draw on certain occasions. Indeed, the odds for the draw are often inflated because most of the money bookmakers receive comes from bets on either team to win.
One thing to ask yourself before placing money on the draw is whether that result would be acceptable for the teams involved. There are some occasions when both sides would settle for a point apiece. If the scores are level in the closing stages of the match, neither is likely to push too hard for a win. This is the sort of game where you should consider betting on the draw.
We would also recommend checking out the results of recent matches between the two teams. Whether it is due to styles of play that cancel each other out, a fear of losing generated by a local rivalry, or simply the fact that two sides are evenly matched, some teams are just more likely to draw when they take each other on.
What's better La Liga or Premier League?
It comes down to personal preference. Some might prefer the strategic skill of La Liga, while others might enjoy the competitiveness of the Premier League. Both football leagues have their own thrilling appeal - they are considered among the most exciting football competitions worldwide.
Other Football League Betting Guides
Have You Found What You're Looking for?
Your feedback is paramount!