Favourite Football Betting Sites 2023
Rank
Sportsbook
Bonus
Pros
Secure Link
How To Get Started
The first step to take is to open an account with a bookmaker. We would actually suggest setting up at least three accounts so that you can compare odds between the sportsbooks before placing your bet. 

At the top of this page (both on mobile and in a web browser), you will find a collection of our recommended bookmakers - our experts have reviewed each one in detail and have not simply been seduced by a fancy logo or icon!
Most bookmakers will offer some sort of sign-up bonus - it could be a unique promo code, free bets, free casino spins or various other offers. You may have seen advertising campaigns from well-known bookies promoting such benefits.
There is no such thing as an FA Cup-specific sportsbook , but every main one will provide odds on the competition. Check the privacy policy and the terms and conditions before signing up. The bookmakers all have their own apps, which usually provide a superior user experience. Once you have signed up, simply deposit some money into your account, and you are good to go! 
Also, be sure to regularly check our site for football tips, betting-themed content, bookmaker reviews and more.
Popular Bet Types
In this section, we will introduce some key terminology and explain some of the most popular bet types available to punters. 

This guide focuses on the FA Cup, but much of the underlying information is also applicable to the Premier League, La Liga, the EFL Championship, the Champions League and other football competitions. Some of the more general pointers can also be used for other sports, such as rugby union, horse racing or cricket.
Match Betting
The most common type of bet is on the final result. If Bristol City are taking on Burnley in the third round of the FA Cup, you could back a home victory, a draw or a home win. There is almost always a favourite and an underdog.
There are numerous other ways that punters can bet on individual FA Cup matches: the correct score, total goals scored, first team to score, both teams to score, Blackpool to win to nil, Birmingham City to win both halves, West Ham United to win to nil, a draw at half-time and Swansea City to win at full-time. There are more niche choices too: total corners, total cards, time of first goal, time of last goal.
These selections are pretty self-explanatory. Below we have provided some definitions for terms you might not know about.

1x2
1 refers to a home win, X to a draw and 2 to an away win.

Asian Handicap
Asian handicap betting is particularly popular when a game has clear favourites. Leeds United (-2.5) vs Stoke City (+2.5) gives Stoke a theoretical 2.5-goal lead at the start of the match. If you bet on Leeds, they would need to win by two clear goals for the bet to be successful.

Cash Out
Most bookmakers offer the chance to settle a bet before the result is finalised. If you have backed Huddersfield Town to win and they take the lead, you could cash out for a certain price.

Double Chance
A double chance bet is where you pick two particular outcomes, such as a Draw or Sheffield United to win.

Draw No Bet
This selection removes the draw as an option, so you simply back Hull City or Queens Park Rangers to come out on top. If the match ends in a draw, you get your stake back.

Football Accumulators
An accumulator is when at least four selections are combined into a single bet. In order to win, each of your selections must be correct. Some bookmakers offer what is known as acca insurance, where your stake is returned if only one of your choices loses.
A two-selection bet is referred to as a double, while a three-selection bet is known as a treble. Any bets with more than one selection can be called multiples.

In-Play Betting
Most customers place their bets before the game, but you can also do so after kick-off. If Portsmouth go 1-0 down to AFC Bournemouth, you will get better odds on a Portsmouth victory than you would have done at the start of the match.

Wincast
This is a combination bet where a bettor chooses a first/last/anytime goalscorer and which team will win.

Team Outrights
An outright betting market is where customers put money on the eventual outcome of an event such as the Premier League. We have run through the most popular team outright markets below.

FA Cup Winners
You can place a bet on which team will win the title at any point throughout the season. At the time of writing, Manchester City and Liverpool are battling it out for the biggest prize of all. City are the favourites owing to their one-point lead and more favourable fixture list, but it could be worth a small flutter on Liverpool overtaking them.
Tips and Tricks
The key to sports betting is finding value in the market. You should look at the odds offered by bookmakers and then use your judgment to determine whether a bet is attractive or not.
Here at Irishluck, our experts are always searching for an edge so that we can provide the best betting tips for the FA Cup. The tips below provide an insight into basic things you can do to boost your chances of success.
What To Do

Shop Around



We would recommend signing up for several sportsbooks (using the list we have compiled at the top of this page). Check the odds offered by different bookmakers before placing your bet - you can often find a better price by doing this.

Do Your Research



If Brentford are playing Millwall and you are considering placing a bet, have a look into both teams beforehand. You should be checking things like recent form, injury news, head-to-head record and the state of play in the group before deciding which wager to go for. If your predictions are informed, your performance will improve.

Stay Patient



Even the most successful professional bettors will end some weeks or months in the red. The key is not to panic. As long as your method is sound, you are bound to make a profit in the long run. Do not abandon your approach after a few unsuccessful bets.
What Not To Do

Place Too Many Bets



You do not want to cover yourself too thin. Rather than spending 10 minutes researching six different FA Cup matches, spend an hour looking into one game. Every bettor with experience will warn against placing too many wagers.

Bet More Than You Can Afford



It is important to only bet what you can afford to lose. Please be sensible about this - do not place your house deposit or rainy-day savings on the outcome of an FA Cup game.

Bring in Your Bias



FA Cup betting should be done with the head, not the heart. If you are not the type of person who can leave your bias at the door, steer clear of betting on games which involve the team you support.
FA Cup Top Teams
History of the FA Cup
The Premier League was launched in 1992 as the successor to the First Division, which dates back all the way to 1888. 
This can cause confusion at times. Very little changed on the pitch when the First Division became the Premier League, but achievements pre-1992 are often overlooked and overshadowed.
Most Successful Sides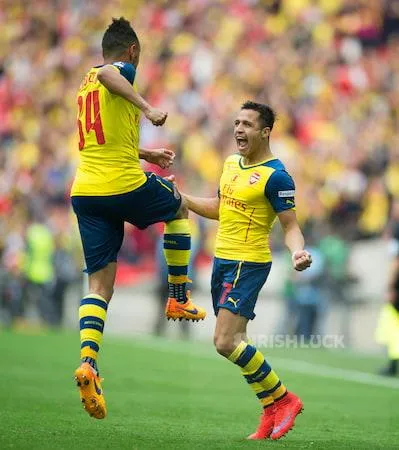 Alex Sanchez celebrates scoring, Arsenal vs Aston Villa, FA Cup Final. Source: Mark Pain,
Arsenal are the most successful team in the history of the FA Cup, having lifted the famous trophy 14 times in their history. The first of their successes came in 1930, and their most recent was in 2020.
Next on the list is Manchester United, the club that has won the Premier League title more often than anyone else. Their maiden triumph in the FA Cup was in 1909, and they last won the tournament in 2016.
Chelsea, Liverpool and Tottenham Hotspur have won eight FA Cups apiece. Spurs won the tournament for the first time way back in 1901, while Chelsea's first success was only in 1970 - but they have caught up with their London rivals since then.
Aston Villa are seven-time winners, followed by Newcastle United, Blackburn Rovers and Manchester City on six each. Everton, West Bromwich Albion and Wanderers are level on five. Interestingly, Wanderers are a defunct club that has not existed since 1887, but they remain high up the all-time ranking thanks to five victories between 1872 and 1878.
FA Cup Giant Killings
The FA Cup is famous for its giant killings, the term used when a lower league side knocks a bigger club out of the tournament. Some famous upsets include Hereford United knocking out Newcastle United in 1972, Sutton United defeating Coventry City in 1989 and Wrexham overcoming the mighty Arsenal in 1992.
The tournament has had several surprise winners throughout its existence. The most recent example of this came in 2013, when Wigan Athletic won the FA Cup in the same season they were relegated from the Premier League.
Other examples include Wimbledon coming out on top in 1988, Sunderland triumphing in 1973, Southampton going all the way in 1976 and West Bromwich Albion beating off seemingly stronger competition in 1931.
So, in this season's FA Cup do not focus solely on the big boys - Bristol Rovers, Rotherham United, Barnsley, Swindon Town, Port Vale or Walsall might be about t make a splash.
FA Cup Best Players
Best Current Players
All 20 Premier League teams enter the FA Cup in the third round - so the best players in the FA Cup are also the best players in the Premier League.
Manchester City's squad is packed full of top-class talent. Rodri, Kevin De Bruyne and Bernardo Silva are fantastic midfielders, while Erling Haaland is one of the best centre-forwards in world football. The Norway international is widely tipped to be a future Ballon d'Or winner, such is his potential.
Liverpool, the latest winners of the FA Cup, will be hoping to retain the prize this season. Their squad includes talented footballers like Virgil van Dijk, Mohamed Salah, Thiago Alcantara and Trent Alexander-Arnold - each of whom is among the best players in the world in his respective position.
Chelsea, beaten finalists last time out, will hope to challenge for the FA Cup this term. Raheem Sterling, Kalidou Koulibaly, Reece James and Mason Mount will be key to their attempts to lift the trophy for the ninth time in the club's history.
Tottenham have not won a trophy since triumphing in the League Cup in 2008. They will be desperate to end that drought this term, and attacking duo Son Heung-min and Harry Kane could help them do it.
Arsenal will look to Gabriel Jesus, Bukayo Saka and Martin Odegaard for inspiration in the FA Cup, while Manchester United will rely on Cristiano Ronaldo - provided the wantaway striker is still at the club by the time the Red Devils begin their campaign in January.
Best Historical Players
Ashley Cole is the most successful player in the history of the FA Cup. He has seven winner's medals in his collection - three from his time at Arsenal and four from his spell with Chelsea. It will be difficult for anyone to catch up with Cole, who is widely regarded as one of the best left-backs of all time in England.
Petr Cech and John Terry, Cole's former team-mates at Stamford Bridge, are joint-second on the list with five triumphs each. Former Arsenal captain Patrick Vieira also won the FA Cup five times as a player.
A total of 19 players have won the FA Cup on four occasions, including Frank Lampard and Didier Drogba of Chelsea, Roy Keane and Paul Scholes of Manchester United, and Dennis Bergkamp and David Seaman of Arsenal.
As for coaches, former Arsenal manager Arsene Wenger leads the way with seven victories, ahead of George Ramsay (Aston Villa) on six and Alex Ferguson (Manchester United) on five.
Betting on FA Cup Players
Match Betting
Most betting markets relate to teams rather than players - which side will win, what the final score will be, how many goals will be scored in total. But you can also focus on individual players when you bet on the FA Cup.
The most popular way to do this is by making a prediction about who will score. You can put money on an individual player to be the first goalscorer, an anytime goalscorer or a last goalscorer. If you are going down this route, though, be sure to check out the team news beforehand - you do not want to back a player who is likely to begin the match on the bench due to an injury concern.
There are other ways to bet on individual players, including assists, cards and other on-field actions - but not all bookmakers will provide these options.
You can combine a player bet with a team beat. The most common example of this is goalscorer plus match result - so something like Bournemouth to beat Fulham and Dominic Solanke to score first.

Player Outrights
Just as you can bet on a team to win the FA Cup, you can bet on a player to finish as the tournament's top scorer. 
This prize is not as prestigious as the Premier League Golden Boot, but every striker in England would still be delighted to score more goals than anyone else in the FA Cup.
In 2021/22, the most recent completed season at the time of writing, Riyad Mahrez and Jayden Stockley shared the top scorer prize with four goals each.
FA Cup Betting FAQs
What Are the Odds for the FA Cup?
The odds on the FA Cup will change throughout the season. Right now, the six favourites are Manchester City at 7/2, Liverpool at 11/2, Chelsea at 6/1, Tottenham Hotspur at 7/1, Manchester United at 9/1 and Arsenal at 10/1.
Of course! There are many ways to bet on the FA Cup. You could choose the outright market and pick a team to win the competition. This market is open right now and will be available right throughout the tournament, with the bookmakers adjusting their odds in line with results and other events. You can also bet on individual FA Cup matches, starting from the first round all the way through to the final.
Who Are the FA Cup Favourites?
Manchester City are the favourites to win the FA Cup. Pep Guardiola's side have won four of the last five Premier League titles, but they have not been quite so dominant in this competition with just one triumph under their current boss. That success came in 2019. City also won the FA Cup in 1904, 1934, 1956, 1969 and 2011.
Which Teams Are Eligible for the FA Cup?
One of the unique aspects of the FA Cup is the fact that it spans virtually the entire English football pyramid. Level 9 and 10 clubs start in the extra-prelimary round. That is followed by the preliminary round, featuring clubs from level 8, and then four more preliminary rounds. Clubs in League One and League Two (levels three and four) enter in the first round. Teams in the Championship and Premier League (levels two and one) then come in for the third round.
Liverpool won the FA Cup in 2022. They and Chelsea could not be separated after 120 minutes of action at Wembley, and the Reds went on to win the trophy on penalties. Jurgen Klopp's side had previously beaten Shrewsbury Town, Cardiff City, Norwich City, Nottingham Forest and Manchester City. Chelsea reached the showpiece by seeing off Chesterfield, Plymouth Argyle, Luton Town, Middlesbrough and Crystal Palace. They also lost in the final the previous year, going down 1-0 to Leicester City.
What Is the Format and Schedule of the FA Cup?
The preliminary stage of the FA Cup ends in October. The first round then takes place in November, followed by the second round in December. The FA Cup really gets into its groove after the turn of the year. The big boys from the Premier League get started in the third round in January. By March only eight teams are left standing. The semi-finals are held in April, followed by the final in May. The FA Cup final in 2023 will be held on Saturday 3 June, 2023. This is later than usual due to the fact the 2022 World Cup is taking place in November and December, the middle of the club season.
Other Football Leagues to Bet On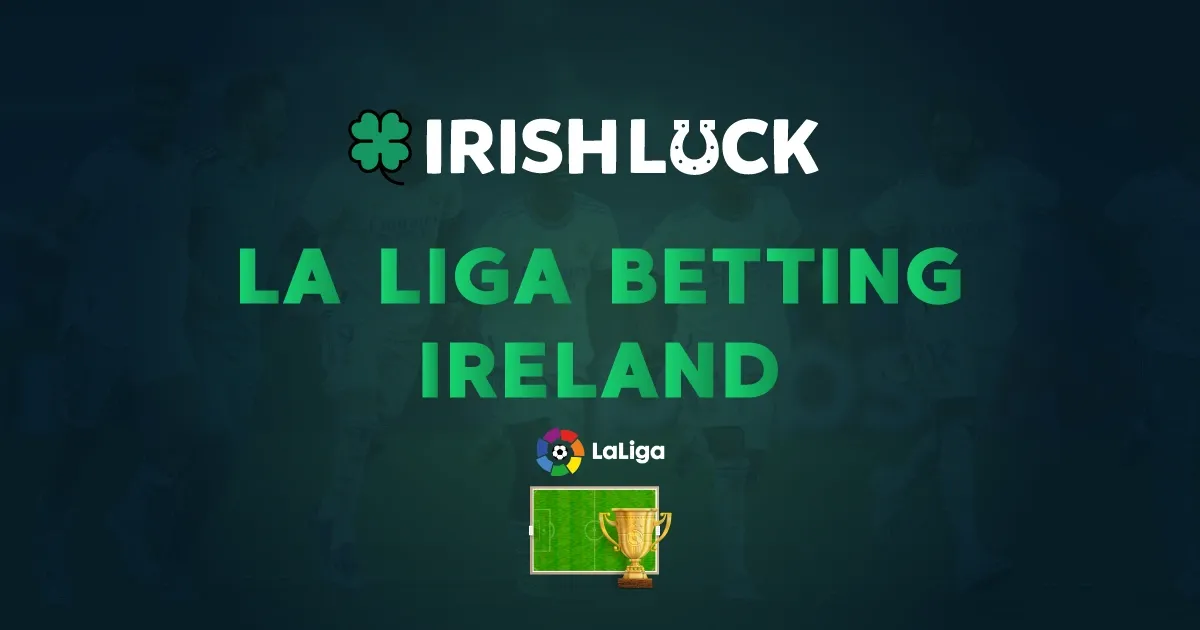 La Liga Betting 2023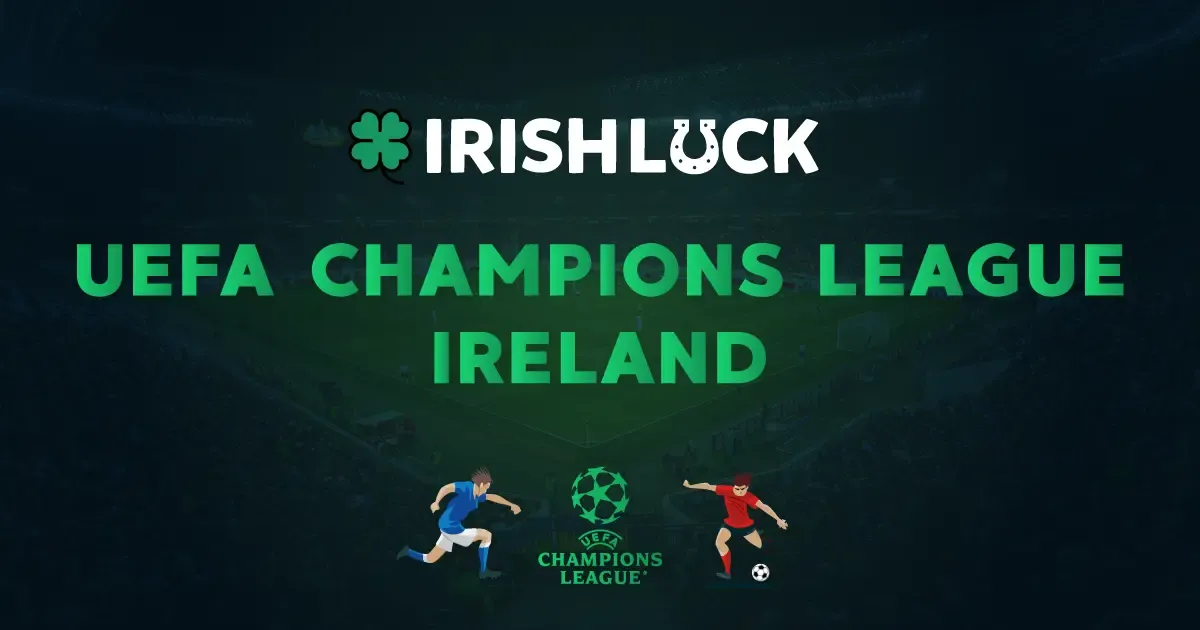 Champions League Betting in Ireland 2023

Have You Found What You're Looking for?
Your feedback is paramount!