Most of today's leading Irish handlers will remember 1989, when the country didn't win a single race at the festival. Indeed, only Galmoy, winner of the 1987 and 1988 Stayers' Hurdles, had provided Irish successes the previous two years. Continuing into the 1990s, Irish winners were still a rarity. 1997 was a highlight with seven winners, including Imperial Call's triumph in the Cheltenham Gold Cup. 

But it wasn't until 2005 that we bettered that total when nine winners represented a bonanza - what's more, we won the Champion Hurdle (Hardy Eustace), the Champion Chase (Moscow Flyer) and the Gold Cup (Kicking King). What looked like becoming a regular occurrence with ten winners in 2006 seemed to be wishful thinking when we enjoyed just five winners in 2007. This period was when English trainer Paul Nicholls dominated with brilliant chasers like Kauto Star, Denman and Master Minded. Another equine superstar followed this in Nicky Henderson's Sprinter Sacre. 
The Irish revival 
But slowly and surely, it became clear that the tide was turning. Willie Mullins, who rode and trained Wither Or Which to his first Cheltenham success in the 2006 Champion Bumper, began to send over bigger and bigger squads to the Cotswolds. In 2009, Mullins saddled Quevega, Cooldine and Mikael D'Haguenet to victory, and a pattern began to emerge. 
Quevega, for one, would go on to win the Mares' Hurdle five more times while he began to have a near-monopoly on the Champion Bumper and many of the novice hurdles. A significant moment encapsulating the changing tide happened in 2013 when Ruby Walsh decided to part ways with champion English trainer Paul Nicholls to concentrate on riding for Willie Mullins in Ireland. That Walsh would leave such a prestigious job was a testament to the growing force of Closutton. 
Mullins had five winners at the Festival in 2014 but bettered that with six winners in 2015 to take the champion trainer trophy. Backed by mega-rich owners such as Rich Ricci and Michael O'Leary, Mullins was the envy of the national hunt scene. Any trainer would have begged to have a horse of the calibre of Hurricane Fly, Faugheen, Douvan, Vautour, or Annie Power, but Mullins had them all at once. 

Around this time, Gordon Elliott also started making a big name for himself in the British Isles. The Meath man put himself on the map in some style when saddling Silver Birch to win the 2017 Aintree Grand National, and it was a matter of increasing his string every year after that. As likely to have a runner at Ayr as Cheltenham, Elliott gained the support of some of the richest owners in national hunt racing and soon added Grade 1 horses to his stable. 
Elliott trained Don Cossack to win the 2016 Cheltenham Gold Cup for Gigginstown House Stud, but his stable star at the Festival has undoubtedly been Tiger Roll. The Authorised gelding won two Aintree Grand Nationals, but his five wins arguably trumped that at the Cheltenham Festival. At the 2018 Festival, Elliott (eight) and Mullins (seven) had fifteen victories, and more than half of the races run. Recent years have also seen the remarkable rise of Henry de Bromhead. 
In 2021, he did something that may never be repeated when training the winners of the Champion Hurdle (Honeysuckle), the Champion Chase (Put The Kettle On) and the first two home in the Gold Cup (Minella Indo and A Plus Tard).  Ireland also started to win the races we weren't meant to win. For instance, Ireland had a terrible record in the Triumph Hurdle for many years, with just one victory between 1998 and 2012. But since 2013, Ireland has won seven of the last ten runnings of the race. 
Irish Winners Dominate at Cheltenham 
2021 was the year that had British racing scratching their heads and wondering how all of their big prizes were ending up across the Irish Sea. A 24-length-winning performance for the Mullins-trained Appreciate It in the Supreme Novices' Hurdle was ominous for the home charge. However, they edged ahead when Shishkin won the Arkle and Vintage Clouds the Ultima Handicap Chase. 

But from then on, Irish-trained runners won 22 of the next 24 races. Perhaps more telling was that the home team accounted for only 40% of the runners in the races. In other words, not only was Ireland bagging more winners, but they were sending over more horses. 
The Prestbury Cup - a competition to see who can train the most winners over the four between the UK and Ireland - used to be a foregone conclusion for the home challenge. But the UK has not won the title since 2015. Twenty years ago, a handful of winners for Irish trainers was cause for celebration; now, 18 winners earlier this year were barely news. 
Prestbury Cup Recent Results
Year
Irish vs UK Winners
2022
18

10
2021
23

5
2020
17

10
2019
14
14
2018
17
11
2017
19
9
2016
15
13
2015
13
14
2014
12
15
History of Irish-trained Winners in 21st Century
2022: Total of 18. Honeysuckle, Brazil, Stattler, Sir Gerhard, Commander of Fleet, Energumene, Delta Work, Facile Vega, Bob Olinger, Allaho, Flooring Porter, Vauban, State Man, The Nice Guy, A Plus Tard, Billaway, Elimay, Banbridge.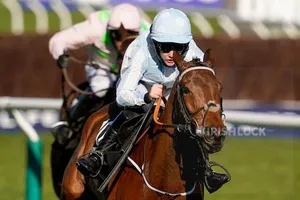 Rachael Blackmore riding Honeysuckle, clear the last to win The Unibet Champion Hurdle Challenge Trophy during day one of the Cheltenham Festival at Cheltenham Racecourse. Picture date: Tuesday March 16, 2021.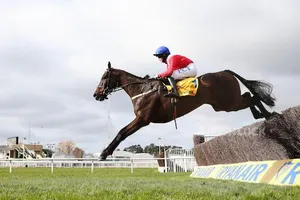 Allaho ridden by Rachael Blackmore jumps the last to win the Ryanair Chase during day three of the Cheltenham Festival at Cheltenham Racecourse. Picture date: Thursday March 18, 2021.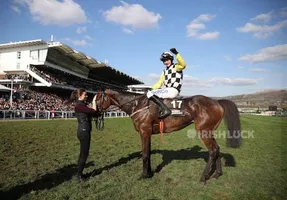 Sean O'Keeff celebrates on The Nice Guy after winning the 14:50 Albert Bartlett Novices' Hurdle at the Cheltenham Festival. Pictured: March 18, 2022.  
2021: Total of 23. Appreciate It, Honeysuckle, Black Tears, Jeff Kidder, Galvin, Bob Olinger, Monkfish, Heaven Help Us, Put The Kettle On, Tiger Roll, Sir Gerhard, Mrs Milner, Allaho, Flooring Porter, The Shunter, Telmesomethinggirl, Mount Ida, Quilixios, Belfast Banter, Vanillier, Minella Indo, Colreevy, Galopin Des Champs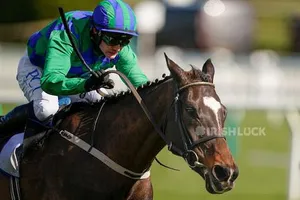 Paul Townend riding Appreciate It on the way to winning The Sky Bet Supreme Novices' Hurdle during day one of the Cheltenham Festival at Cheltenham Racecourse. Picture date: Tuesday March 16, 2021.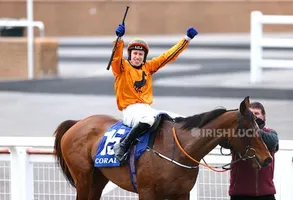 Richard Condon riding Heaven Help Us, celebrates after winning the 2.30 Coral Cup Handicap Hurdle Pool at the Cheltenham Festival. Pictured: March 17, 2021.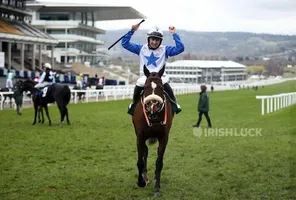 Belfast Banter ridden by Kevin Sexton after winning the McCoy Contractors County Handicap Hurdle on day four of the Cheltenham Festival at Cheltenham Racecourse. Picture date: Friday March 19, 2021.
2020: 17. Put The Kettle On, Honeysuckle, Ravenhill, Envoi Allen, Aramax, Ferny Hollow, Samcro, Sire Du Berlais, Min, Concertista, Milan Native, Burning Victory, Saint Roi, Monkfish, Al Boum Photo, It Came To Pass, Chosen Mate,
2019: 14. Klassical Dream, Duc Des Genievres, Espoir D'Allen, A Plus Tard, City Island, Tiger Roll, Band Of Outlaws, Envoi Allen, Sire Du Berlais, Eglantine Du Seuil, Any Second Now, Minella Indo, Al Boum Photo, Early Doors
2018: 17. Footpad, Benie Des Dieux, Rathvinden, Samcro, Presenting Percy, Bleu Berry, Tiger Roll, Veneer Of Charm, Relegate, Shattered Love, Delta Work, Balko Des Flos, Penhill, The Storyteller, Laurina, Farclas, Blow By Blow
2017: 19. Labaik, Apple's Jade, Tiger Roll, Tully East, Supasundae, Special Tiara, Cause Of Causes, Fayonagh, Yorkhill, Presenting Percy, Un de Sceaux, Nichols Canyon, Road To Respect, Let's Dance, Arctic Fire, Penhill, Sizing John, Champagne Classic, Rock The World
2016: 13. Ivanovich Gorbatov, Don Cossack, On The Fringe, Black Hercules, Mall Dini, Vautour, Empire Of Dirt, Limini, Cause of Causes, Yorkhill, Douvan, Annie Power, Vroum Vroum Mag,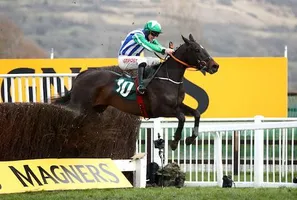 Jockey Davy Russell wins the Johnny Henderson Grand Annual Challenge Cup Handicap Chase with Chosen Mate during day four of the Cheltenham Festival at Cheltenham Racecourse.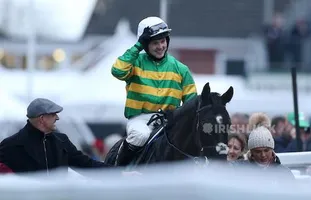 Jockey Jonjo O'Neill Jr. on Early Doors celebrates winning the Martin Pipe Conditional Jockeys' Handicap Hurdle during Gold Cup Day of the 2019 Cheltenham Festival at Cheltenham Racecourse.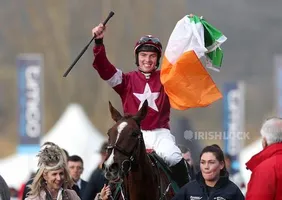 Donagh Meyler celebrates his victory on Blow by Blow in the Martin Pipe Conditional Jockeys' Handicap Hurdle during Gold Cup Day of the 2018 Cheltenham Festival at Cheltenham Racecourse.
2015: 13. Douvan, Un De Sceaux, Faugheen, Glens Melody, Cause of Causes, Windsor Park, Don Poli, Rivage D'Or, Vautour, Wicklow Brave, Martello Tower, On The Fringe, Killultagh Vic
2014: 12. Vautour, Jezki, Quevega, Faugheen, Silver Concorde, Spring Heeled, Tiger Roll, Very Wood, Lord Windermere, Tammys Hill, Don Poli, Savello,
2013: 14. Quevega, Champagne Fever, Hurricane Fly, Back In Focus, Briar Hill, Lord Windermere, Flaxen Flare, Benefficient, Solwhit, Big Shu, Our Conor, Ted Veale, Salsify, Alderwood
2012: 5. Quevega, Champagne Fever, Sir Des Champs, Alderwood, and Salsify
2011: 13. Hurricane Fly, Sizing Australia, Quevega, Chicago Grey, First Lieutenant, Bostons Angel, Sizing Europe, Carlito Brigante, What A Charm, Noble Prince, Final Approach, Zemsky, Sir Des Champs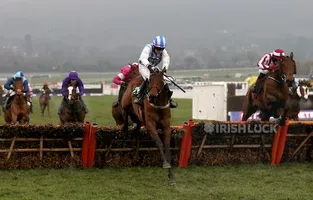 Killultagh Vic, ridden by jockey Luke Dempsey jumps the last prior to winning the Martin Pipe Conditional Jockeys' Handicap Hurdle on Gold Cup Day during the Cheltenham Festival at Cheltenham Racecourse. Picture date: Friday March 13, 2015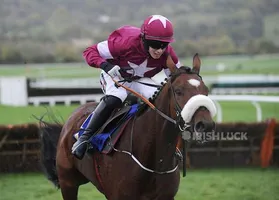 Tiger Roll, ridden by Bryan Cooper, before winning the Masterson Holdings Hurdle during day two of the 2014 Showcase meeting at Cheltenham Racecourse, Cheltenham.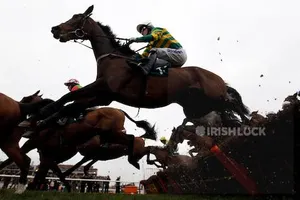 Tony McCoy on Alderwood (C) jumps a fence during The Vincent O'Brien County Handicap Hurdle Race at the Cheltenham Festival horse racing meet in Gloucestershire, western England March 16, 2012
2010: 7. Sizing Europe, A New Story, Quevega, Weapon's Amnesty, Big Zeb, Thousand Stars, Berties Dream.
2009: 9. Go Native, Forpadydeplasterer, Garde Champetre, Quevega, Mikael D'Haguenet, Cooldine, Ninetieth Minute, Dunguib, Weapons Amnesty.
2008: 7. Captain Cee Bee, Garde Champetre, Fiveforthree, Cousin Vinny, Finger Onthe Pulse, Silver Jaro, Tiger Cry.
2007: 5. Ebaziyan, Sublimity, Heads Onthe Ground, Cork All Star, Pedrobob.
2006: 10. Brave Inca, Dun Doire, Native Jack, Nicanor, Newmill, Sky's The Limit, Hairy Molly, Kadoun, War Of Attrition, Whyso Mayo.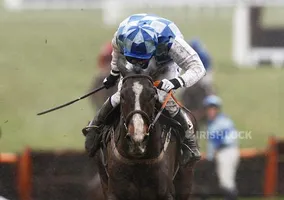 Berties Dream, ridden by Andrew E Lynch, wins the 2.40 The Albert Bartlett Novices' Hurdle at Cheltenham Festival. Picture date: 19th March 2010.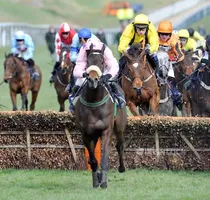 Go Native during the Supreme Novices Hurdle at the Cheltenham Festival. PIctured date: 10th March 2009.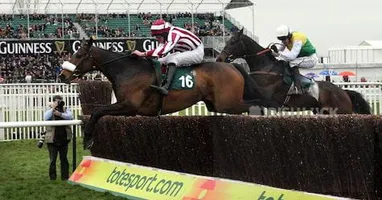 Tiger Cry ridden by Davy Russell clears the last ahead of Andreas ridden by Ruby Walsh to win the Johnny Henderson Grand Annual Steeple Chase during the Cheltenham Festival at Cheltenham Racecourse.  
2005: 9 in total. Hardy Eustace, Spot Thedifference, Dabiroun, Moscow Flyer, Missed That, Another Rum, Oulart, Kicking King, Fota Island.
2004: Total of 4. Brave Inca, Hardy Eustace, Rule Supreme, Total Enjoyment.
2003: 6 winners. Back In Front, Youlneverwalkalone, Hardy Eustace, Moscow Flyer, Xenophon, Spirit Leader.
2002: 5 winners in total. Like-A-Butterfly, Moscow Flyer, Pizarro, Scolardy, Fadoudal Du Cochet.
2001: Meeting Abandoned - Foot and Mouth
2000: Total of 3 winners. Sausalito Bay, Istabraq, Joe Cullen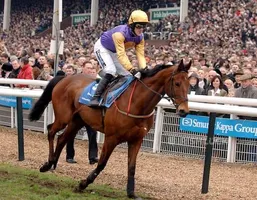 Brave Inca, ridden by Tony McCoy racing at Cheltenham.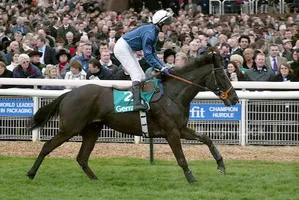 Back in Front, ridden by N. Williamson, Cheltenham Racecourse. Date of picture: 11th March 2003.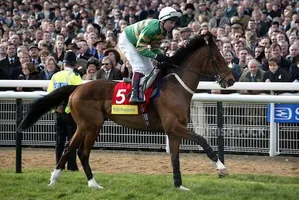 Istabraq was ridden by Charlie Swan at the Cheltenham Racecourse. Date of picture: 12th Marth 2002.
Why Do Irish-trained Horses Do So Well at Cheltenham?
That is the burning question. The simple and unhelpful answer may be that Ireland has better horses. This seems undeniably true, but it also negates the training genius of the likes of Wille Mullins. What weight do you put on where and how a horse is trained? Moreover, better horses shouldn't necessarily mean Irish horses win the handicap races, as these, by definition, are designed to level the playing field. In reality, like most phenomena, it can be explained by several factors.
Prize Money
It is often said that you will never make money owning racehorses. For many owners, the prestige and stature of having your silks outweigh the likelihood of losing your investment. But if you are going to make any returns from buying a racecourse, the place to train your horses is where the prize money is richest, and that is Ireland. While there may be significantly more races run in the UK, the average prize money for national hunt races comes well short of comparative races run in Ireland. 
This means that it is often more attractive for UK-based owners to send their horses to be trained in Ireland. Despite hailing from America and being based in England, owner Rich Ricci sent most of his horses to Willie Mullins. Tony Bloom, the owner of Brighton Football Club, also does the same, while the Newmarket-based Cheveley Park Stud have sent their sales-toppers to Irish jumps trainers like Mullins, De Bromhead and Elliott. While not always the case, the best horses often sell for the most money, and the people with the most money send their horses to Ireland. 
Handicap Ratings
What has caused the most head-scratching amongst the English racing community is the fact that Irish runners have also been dominant in most of the handicap races. This is mystifying in ways because it is the English handicapper who assigns a rating to Irish horses racing across the water. Surely they could put a stop to Irish dominance by assigning more weight to their horses? Well, this is what they have tried to do in recent years, and it showed signs of working this year when the UK won the majority of the handicap races. 
Again, it can be attributed to a huge number of races run in the UK. The theory goes that horses have a much greater chance of winning races in the UK because there are plenty more of them, and their quality dilutes as a result. By winning races, the handicap rating of UK horses keeps on increasing so that they carry big weights when it comes to the Cheltenham Festival.
In contrast, in Ireland, races are more scarce and consequently more packed with quality runners. Very broadly, this means that an Irish horse who, say, has finished third or fourth in a very competitive handicap may not rise in the handicap ratings before ending up at Cheltenham Racecourse, where they will face inferior opposition. In sum, Irish racing is said to be a lot more competitive; therefore, there is a discrepancy between the quality of horses racing off the same mark on either side of the Irish Sea. 
Best Jockeys
Whatever percentage you put on a jockey's contribution to a horse's chances, there is no doubt that Ireland continues to produce the sport's finest riders. A golden generation has passed after the retirements of Tony McCoy, Ruby Walsh, Barry Geraghty and Paul Carberry.
However, Ireland can still call on the likes of Paul Townend, Davy Russell, Mark Walsh, Patrick Mullins and Rachael Blackmore, the first woman to win the Gold Cup, to ride. While jockeys like Danny Mullins, Jack Kennedy, Jordan Gainford and Sam Ewing look set to promise that Ireland's best contenders at Cheltenham will continue to be steered by the best pilots. 
Do we care more? 
There is an argument that Irish trainers are more obsessed by the Cheltenham Festival than their English counterparts. From the start of the national hunt season, Irish trainers are often working backwards from the Cheltenham Festival to prime their horses for the Cotswolds. The Dublin Racing Festival, for instance, was set up in many ways to be the perfect preparation for Irish horses being targeted at Cheltenham. English trainer Paul Nicholls, in contrast, now often sidesteps Cheltenham with some of his best horses in order to target less competitive graded races at the Aintree Festival. 
A Future Start to Keep an Eye On

Gavin Cromwell
A shy and modest type, Gavin Cromwell doesn't often miss when aiming horses at the pinnacle of the sport. The Meath-based trainer almost fell into training by accident, having been a farrier for many trainers. But he has quickly built a big stable of horses that have enjoyed great success on the flat and over obstacles. Espoir D'Allen was a shock winner of the 2018 Champion Hurdle before succumbing to injury. But in two-time Stayers' Hurdle winner Flooring Porter, Cromwell has shown a real ability to get horses ready for the big day. Whenever Cromwell brings a horse over to Cheltenham, you know he believes they have a chance of claiming glory. In years to come, he could become a dominant force in the game.
Learn More About Horse Racing
Have You Found What You're Looking for?
Your feedback is paramount!