While betting at online casinos is on the rise in Ireland, well-established charity Problem Gambling Ireland is proposing certain limitations to gambling operators which would follow agreements and sanctions laid down in other parts of Europe. Changes to industry regulation in Ireland historically haven't been received very well. The industry wants operators to impose these limitations due to the Covid-19 epidemic. In today's news article, we shall go into more detail on this issue and what this means for Irish online casino operators.
Irish Operators should apply Limitations say Problem Gambling 
Irish operators were contacted by Problem Gambling Ireland with a request for implementing limitations. The charity has stressed the need to limit the deposits as well as the online gambling spending limits due to the coronavirus situation. Considering the current lockdown in Ireland, many users are turning to online gambling which can become a serious issue, Problem Gambling is suggesting.

Many operators and companies have already made moves to secure the safety and sustainability of their players and The National Lottery in Ireland already implementing a deposit limit for its online program, but according to Problem Gambling, further restrictions need to be implemented.


A new Irish gambling authority If other European counties already applied limitations, are we next?
Chief executives of BoyleSports, Paddy Power, Betfair, Ladbrokes, and many other operators were already contacted by Problem Gambling Ireland. The charity worries about the growing interest in online gambling given that betting venues are closed due to the lockdown. Earlier in April, five major operators in the UK were contacted by sports minister Nigel Huddleston who addressed the problem gambling issue and asked for the operators to take extra steps to help this part of society.
UK & Ireland won't be the first countries to apply online gambling restrictions. Earlier this month, online gambling was banned in Latvia, while Spain and the UK restricted TV & Radio advertising. Sweden also was looking at applying similar changes when Swedish Social Security Minister Ardalan Shekarabi offered a set of restrictive measures which included implementing a deposit limit and even session time limits.

With all this change, it begs the question of whether Ireland proposed limitations will be anything less than mandatory.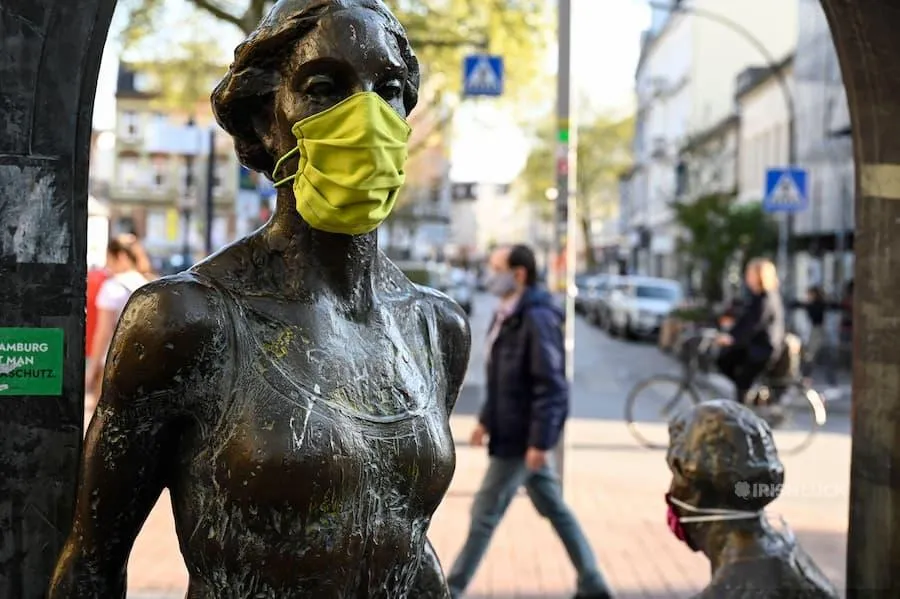 Problem Gambling's Word...
Chief executive and founder of Problem Gambling Ireland, Barry Grant commented on the subject:

'Live sport is extremely limited at the moment, so vulnerable people are turning to virtual sports, online slots, and casino gambling'. suggesting that Online betting is far more dangerous

Grant goes on to say;
'While the betting venues close at some point for the night, with online gambling, players can participate every day of the week at any time'
In addition, Grant said that suppliers currently offer a variety of virtual sports events, and some of them even start every two minutes of each day. According to Grant, all those factors combined with the lockdown that is implemented are making online gambling more dangerous than it is.

In his own words, he said;
'The danger is their frequency of them. In reality betting on an actual event, there are windows of time between races and events. There is a time to reflect, and maybe think that stopping would be an option'

Back in January, the Gambling Commission announced that all UK-based operators are to take place in the Gamstop self-exclusion scheme. This had to be implemented by March 31 and recent results show that due to the lockdown, an increase in people who abandon self-exclusion is expected. This is a measure that's part of Responsible Gambling. Problem Gambling Ireland also noted that recently they have experienced a reduction in the calls that the charity receives.
Here is the latest news on IrishLuck
How will Covid-19 affect gambling in Ireland?
It's a bit early to tell. There are some agencies that are calling for limitations, as mentioned in this article.
What does Problem Gambling Ireland do?
The aim behind Problem Gambling Ireland is to provide resources and support for anyone who is suffering from gambling addiction and also provide help needed for their families.
Have You Found What You're Looking for?
Your feedback is paramount!