Football is a unifying game that allows people to bond irrespective of their cultures, background, ethnicity or even religions. Whether you are rich or poor, young or old, everybody certainly deserves to enjoy the beautiful sport! Keep reading to find out which of this sport's players make the most out of playing the game.

1. Faiq Jefri Bolkiah 
| | |
| --- | --- |
| 💸 Estimated Net Worth |  $20B |
| 🥳 Date of Birth | 9th May 1998 |
| 🌍 Country | United States of America |
| ⚽ Role | Attacking Midfielder |
The number one on this list may not be exactly famous, or you've probably not heard about him, but he is very wealthy. He is a descendant of the Brunei Royal Family and a professional footballer from Brunei. He is a member of the Portuguese club Martimo as well as the Brunei national team. The Cameroon international spent four seasons with the club without making a senior appearance for the first team. He has now joined CS Martimio in Portugal, where he is attempting to advance his career. Every week, Faig Bolakia makes just around $1000.
Faiq Bolkiah qualified to represent both Brunei and the United States. Bolkiah was scouted for the United States' junior teams, but he opted to represent Brunei instead, competing at the U19 and U23 levels at the 2015 Southeast Asian Games. On the 15th October 2016, he was slated to make his senior international debut.
2. Cristiano Ronaldo
| | |
| --- | --- |
| 💸 Estimated Net Worth |  $460M |
| 🥳 Date of Birth | 5th February 1985 |
| 🌍 Country | Portugal |
| ⚽ Role | Forward |
Ronaldo is regarded as one of the best footballers of all time. He is a great Portuguese footballer who captains the Portugal national team and plays as a striker for Serie A side Juventus. Ronaldo, primarily regarded as the finest player in the world and one of the greatest players of all time, has won five Ballons d'Or and four European Golden Shoes, with multiple European records.
He has won 32 major trophies in his professional career, including one UEFA European Championship, 5 UEFA Champions Leagues, seven league crowns, one UEFA Nations League, among many others. Ronaldo has the most international goals (109, equal with Ali Daei), the most assists (42), the most CL goals (134), and the most goals in the European Championship (14). He is one of just a handful of players in history to have appeared in over 1,100 professional games and to have scored over 780 official senior career goals for club and country. In 2014, he was included in Time's list of the world's 100 most influential people.
3. Lionel Messi
| | |
| --- | --- |
| 💸 Estimated Net Worth |  $400M |
| 🥳 Date of Birth | 24th June 1987 |
| 🌍 Country | Argentina |
| ⚽ Role | Forward |
Lionel Messi is a great Argentine footballer who also serves as the captain of his country's national team. After spending his whole professional career at Barcelona in La Liga, he is presently a free agent, where he led the team from 2018 to 2021. In the world of football, he is a global superstar. He is sponsored by Adidas, Gillette, the Turkish Airlines, Pepsi, Gatorade, among others. As of 2021, Messi is currently the world's third-wealthiest footballer. He has many lucrative endorsement relationships with some of the most well-known businesses.
Messi has won a total of 34 trophies during his career, including 10 La Liga championships and 7 Copa del Reys. He has the most goals in La Liga (474), the most goals in a La Liga and European league season (50), and the most hat-tricks (35). He'll be named to the Ballon d'Or Dream Team in 2020. He won the Laureus World Sportsman of the Year award in February 2020, becoming the first footballer and the first team sport athlete to win the award. Later that year, Messi became the second player in history to earn more than $1 billion in his career.

4. Zlatan Ibrahimovic
| | |
| --- | --- |
| 💸 Estimated Net Worth |  $190M |
| 🥳 Date of Birth | 3rd October 1981 |
| 🌍 Country | Sweden |
| ⚽ Role | Forward |
Zlatan Ibrahimovic is a Swedish striker who currently plays for AC Milan in Serie A. Ibrahimovic is primarily regarded as the most fantastic striker in history. Despite his advanced age, he continues to perform for his team in the league and European tournaments. He has won 31 titles in his career, making him one of the most decorated current players in the world. He has scored in each of the previous four decades and has a total of 570 career goals, including more than 500 club goals. Throughout his 20-year international career, Ibrahimovic is one of just eleven players to have made 100 or more appearances for Sweden. With 62 goals, he is the country's all-time leading scorer. 
He has received the Guldbollen award, which is presented to the Swedish player of the year, a total of 12 times, including ten times in a row from 2007 to 2016. The 2013 FIFA Puskás Award also went to Ibrahimovic for his famous bicycle kick goal against England.
5. Neymar Da Silva Santos Jr
| | |
| --- | --- |
| 💸 Estimated Net Worth |  $185M |
| 🥳 Date of Birth | 5th February 1992 |
| 🌍 Country | Brazil |
| ⚽ Role | Forward |
Neymar Jr. is one of the greatest professional players in Brazil right now. He is a member of Paris Saint-Germain, a Ligue 1 team. His dribbling abilities and skill moves have made him a superstar. In 2012 and 2013, he was crowned the most valuable player in football history. The Brazilian winger is primarily considered to be one of the finest players on the planet.
Since his debut at the age of 18, Neymar has scored 68 goals in 111 appearances for Brazil, second only to Pelé. He was a crucial figure in Brazil's triumphs at the FIFA Confederations Cup in 2013 and the South American Youth Championship in 2011. From 2012 - 2014, Neymar was voted the world's most marketable athlete. In the year 2016 - 2018, he was ranked the world's 4th most famous athlete. According to Forbes, he was the third highest-paid athlete in 2018, but he slid to fourth in 2020.
6. Wayne Mark Rooney
| | |
| --- | --- |
| 💸 Estimated Net Worth |  $160M |
| 🥳 Date of Birth | 24th October 1985 |
| 🌍 Country | United Kingdom |
| ⚽ Role | Forward and Midfield |
Wayne Rooney is an Englishman icon who played for Manchester United for most of his career and is now the EFL Championship side Derby County manager. He is widely considered to be one of the greatest footballers of his generation. He scored 253 goals in Manchester United's history, becoming the club's all-time leading goalscorer.
Rooney has 208 Premier League goals, which puts him in second place on the list of all-time best scorers in the league's history. In addition, he has won the England Player of the Year title four times, in 2008, 2009, 2014, and 2015. For the 2009–2010 season, Rooney won the PFA Players' Player of the Year and the FWA Footballer of the Year honours, and he has won the Premier League Player of the Month title five times. He was nominated for the FIFA FIFPro World XI for 2011 after finishing 5th in the FIFA Ballon d'Or voting.

7. Gareth Frank Bale
| | |
| --- | --- |
| 💸 Estimated Net Worth |  $125M |
| 🥳 Date of Birth | 16th July 1989 |
| 🌍 Country | Wales |
| ⚽ Role | Winger |
Gareth Bale is a great Welsh footballer who also plays for the national side of Wales. On loan from Real Madrid, he was playing for Tottenham Hotspur in the Premier League. This speedster ranks seventh on our listing of the world's wealthiest players in 2021. He has won the Welsh Football Player of the Year award six times in a row. He was ranked 12th on ESPN's list of the world's most renowned sportsmen in 2016. Bale was also the most expensive acquisition in club football history at the time.
Bale was sold to Real Madrid for an unknown price on 1st September 2013. According to the press, the move was valued at between €91 million and €100 million at the time! Bale was a crucial figure in Real Madrid's 2013–14 UEFA Champions League and Copa del Rey victories, scoring in finals. The following season, he helped the club win the FIFA Club World Cup by winning the UEFA Super Cup and scoring in a 3rd major final.
8. Andres Iniesta
| | |
| --- | --- |
| 💸 Estimated Net Worth |  $120M |
| 🥳 Date of Birth | 11th May 1984 |
| 🌍 Country | Spain |
| ⚽ Role | Midfielder |
Iniesta is a professional footballer from Spain, and he is without a doubt the country's most significant player in history. He is primarily considered to be one of the best midfielders ever to play the game. For so many years, Iniesta was an essential component of Barcelona, where he captained the team for three seasons. Many believe him to be one of the best midfielders and most outstanding players in the sport's history.
Andrea Iniesta debuted for Spain in 2006 and has since played for the national team. He was instrumental in Spain's 2008 UEFA Euro victory and was also a vital component of Spain's 2010 FIFA World Cup-winning squad. Iniesta has been nominated nine times for the FIFA FIFPro World XI and six times for the UEFA Team of the Year. He was selected for the UEFA Euro XI All-Time Team. In 2012, he received the UEFA Best Player in Europe Award, and in 2012 and 2013, he was awarded the IFFHS World's Best Playmaker.
9. Eden Michael Hazard
| | |
| --- | --- |
| 💸 Estimated Net Worth |  $100M |
| 🥳 Date of Birth | 7th January 1991 |
| 🌍 Country | Belgium |
| ⚽ Role | Winger and Attacking Midfielder |
Eden Hazard is a great Belgian footballer who now represents Real Madrid in La Liga as an attacking midfielder and a winger. Hazard began playing football at the age of four. He served with the Royal Stade Brainois for eight years before being moved to Tubize. He's recognized for his dribbling and passing prowess. He was regarded as one of his generation's greatest wingers. For the 2018 World Cup in Russia, he was chosen for the FIFA FIFPro World XI. In his first two seasons, Chelsea won the UEFA Europa League and the Premier League.
At the age of 17, the Belgian Under-21 international earned his national team debut in November 2008. Since then, he has amassed more than 110 caps and was a member of the 2014 World Cup quarter-finals side. He captained Belgium to their best-ever third-place result at the 2018 FIFA World Cup, earning the Silver Ball as the tournament's second-best player. He had become the team's captain since 2015 when Belgium was ranked number one in the world for the first time in the men's FIFA rankings.
10. Paul Labile Pogba
| | |
| --- | --- |
| 💸 Estimated Net Worth |  $85M |
| 🥳 Date of Birth | 15th March 1993 |
| 🌍 Country | France |
| ⚽ Role | Midfielder |
He is a professional footballer for Manchester United of the Premier League and the France national team. He mainly plays as a central midfielder, although he can also play as an offensive midfielder, a defensive midfielder, or a deep-lying playmaker. After leading Juventus to reach their first UEFA Champions League Final in 12 years, Pogba was selected for the 2015 UEFA Team of the Year and the 2015 FIFA FIFPro World XI in 2016.
Pogba won the Best Player award for his 2013 FIFA U-20 World Cup achievements when he guided France to victory. He made his senior squad debut a year later and was a standout performer at the 2014 FIFA World Cup, winning the Best Young Player Award for his efforts. He went on to represent his country at the UEFA Euro 2016 on home soil, finishing second before winning the 2018 FIFA World Cup and scoring in the final.

The game is a beautiful game, and the sport draws individuals together because they share a passion for the game. Football is a game that draws people together like no other. Even though the darkest period of human history, football has always stood out as a beaming light, bringing people together in ways that no other sport has ever been able to. Soccer is a way of life for many enthusiasts. It instils discipline and synergy. It has helped so many youths earn a sense of direction for their lives. Football keeps both the body and mind in shape, as well as helping to build problem-solving abilities and a sense of initiative in teamwork.
More Football Reads to Explore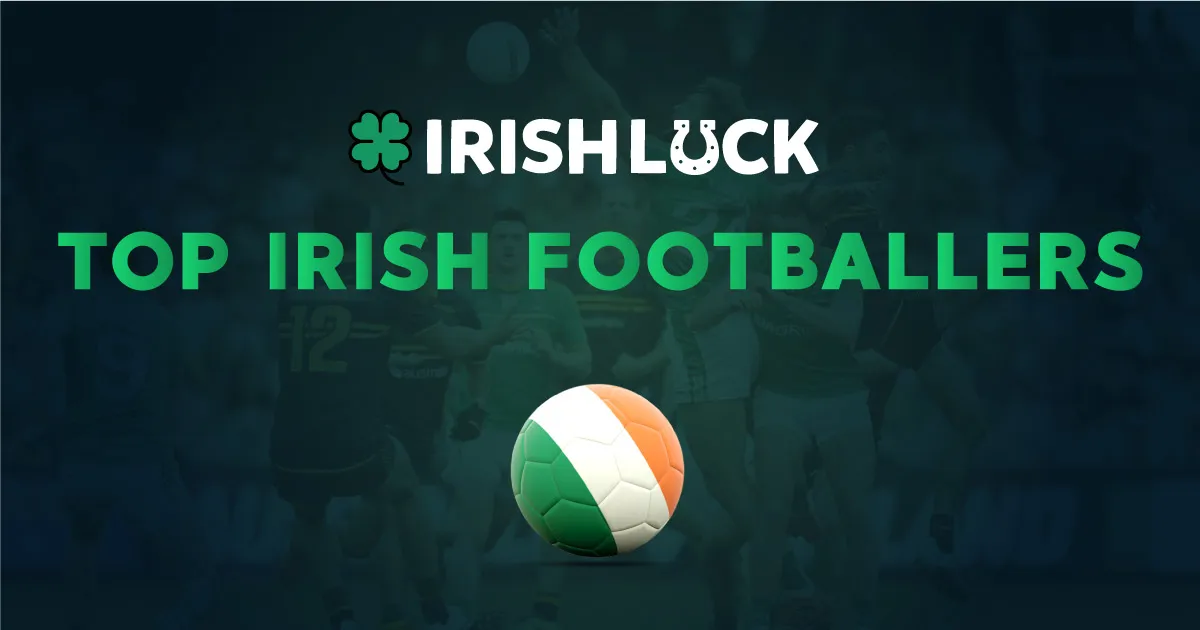 Top 10 Irish Footballers of All Time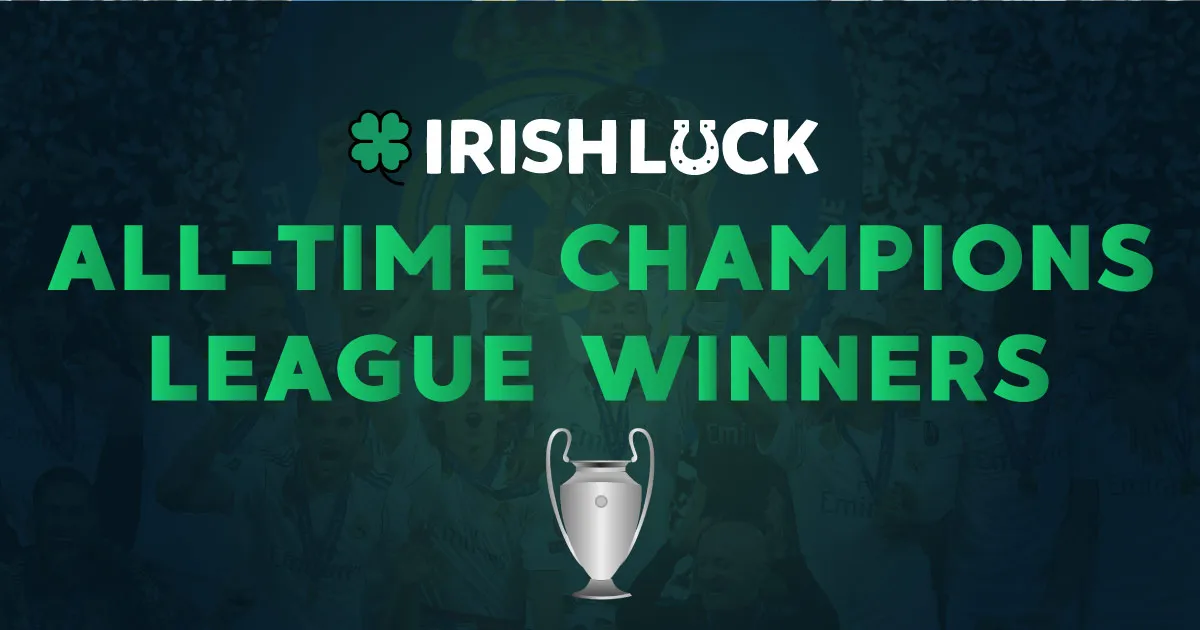 All-Time Champions League Winners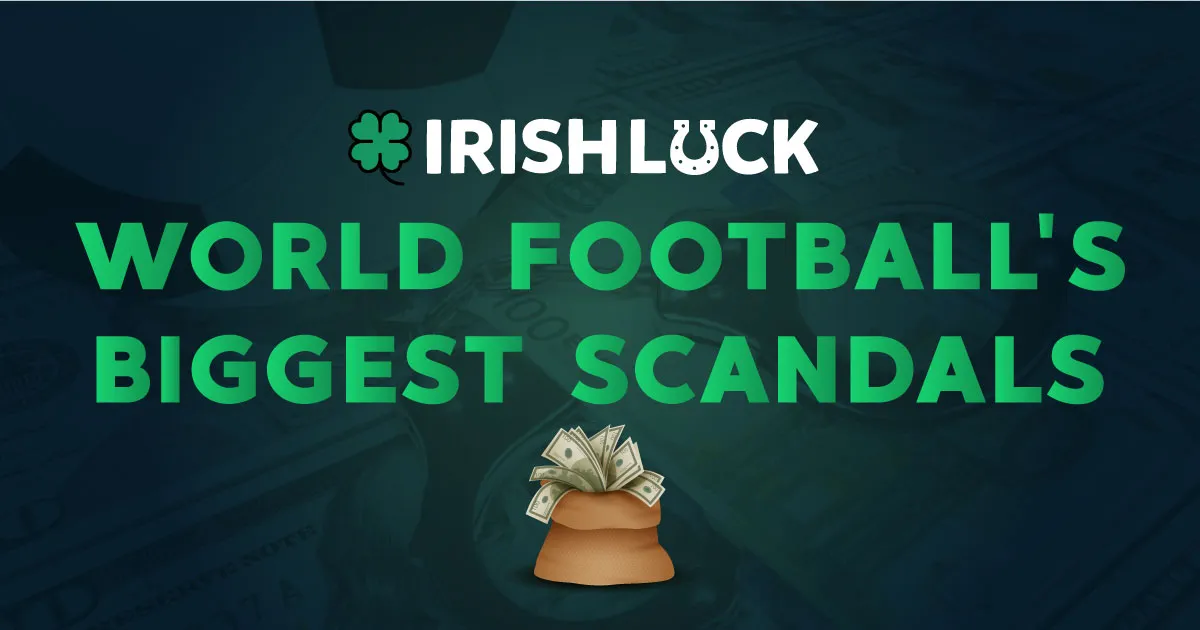 World Football's Biggest Scandals

Have You Found What You're Looking for?
Your feedback is paramount!