George Best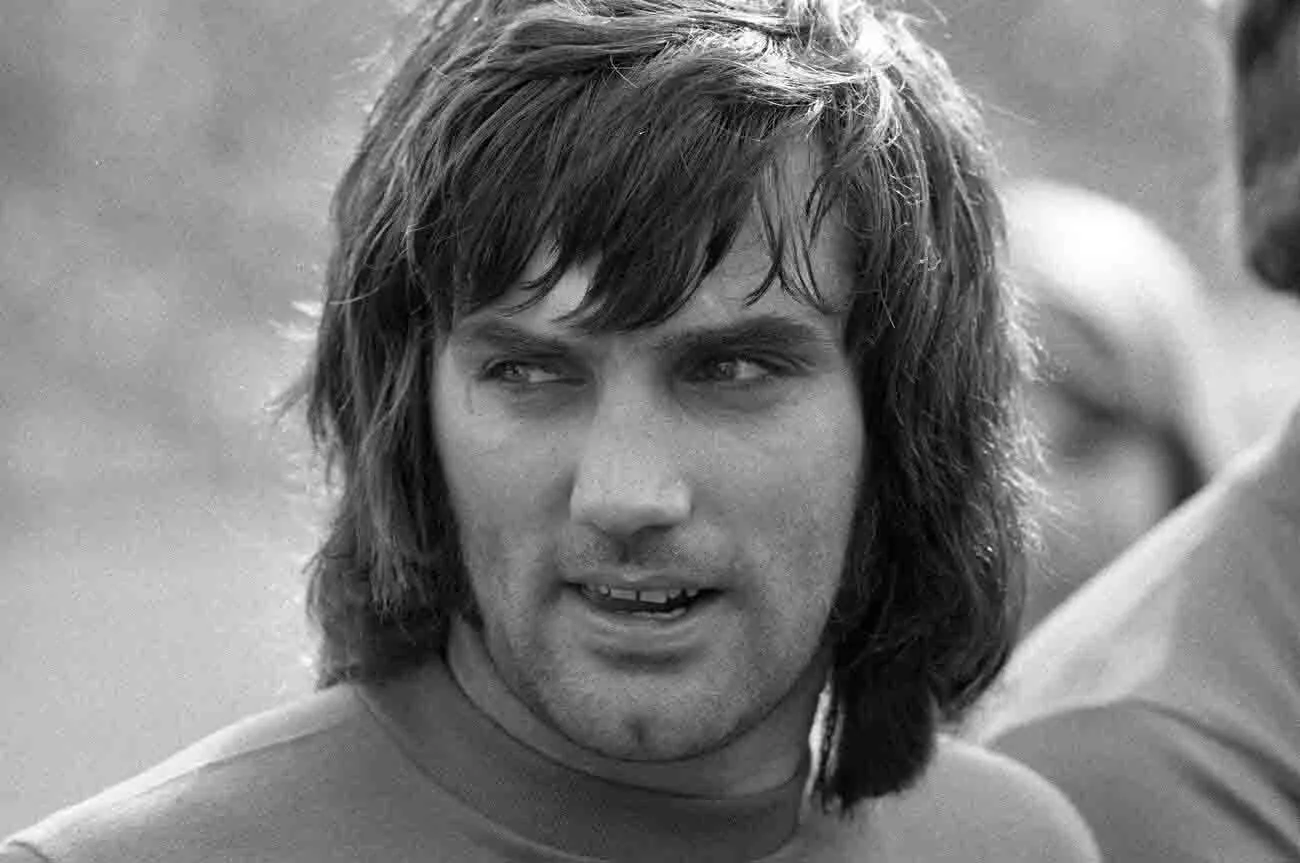 George Best, London, Deutschland. Added 12th Feb, 2019. Taken on: 01.05.1972, Credit: dpa/Alamy Live News
| | |
| --- | --- |
| 🥳 Date of Birth | 22nd May 1946 |
| ⚽ Position | Left Winger |
He was a professional footballer from Northern Ireland who spent the majority of his career at Manchester United. Best was a very skilled dribbler who was widely considered one of the best players in the sport's history. In 1968, he was crowned European Footballer of the Year, and he was voted FIFA Player of the Century for the sixth time. During the 1960s, Best became one of the most famous personalities of "Swinging London." At the age of 15, Best was suggested to Manchester United by a local Belfast football scout, who described him as a "genius," and he made his first-team debut two years later, in 1963. He became an instant sensation, scoring spectacular goals and guiding United to the Premier League title in just his second season.
During the 1966–67 season, he guided the team to another league title. He was awarded European Footballer of the Year in 1968 after helping United win the European Cup for the first time. In 466 games with United, Best scored a total of 178 goals. Best was a world-famous figure. His name was known well beyond the world of sports. Best was the first of many footballers to become a frequent target of British tabloids. Still, it also aided in the development of a drinking problem that eventually led to his demise.After a tumultuous breakup with Manchester United in 1974, he went on to play for a variety of smaller clubs in the United Kingdom, Spain, Australia, and the United States until 1983.
Roy Maurice Keane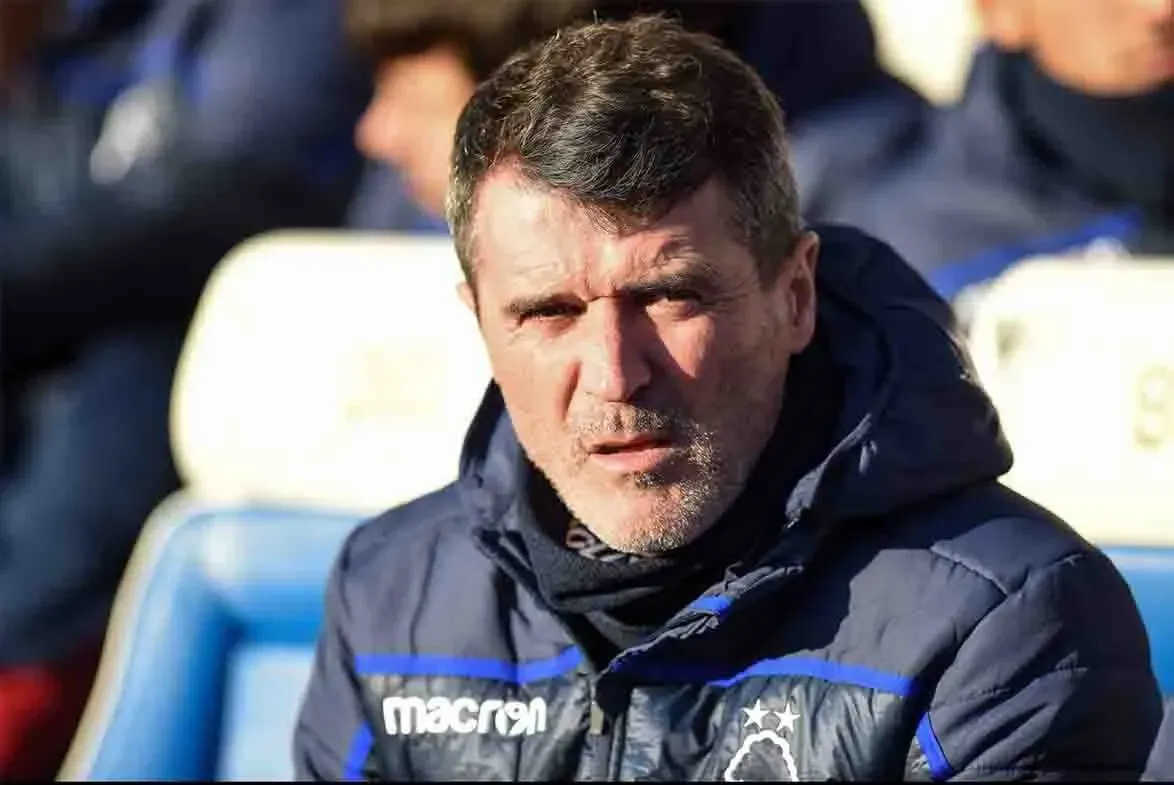 Roy Keane, during the Sky Bet Championship match at the St Andrew's Trillion Trophy Stadium, Birmingham, 02.02.2019 Credit: Harry Marshall/Sportimage via PA Images
| | |
| --- | --- |
| 🥳 Date of Birth | 10th August 1971 |
| ⚽ Position | Midfielder |
He is a former professional player and manager in the Irish football league. He won 19 major trophies in his club career, making him the joint-most successful Irish footballer of all time. From 2013 until 2018, he was the assistant manager of the Republic of Ireland national team. One of the finest midfielders in the league. In 2021, Keane was elected to the Premier League Hall of Fame.
Keane played for Cobh Ramblers, Nottingham Forest, and Manchester United during his 18-year playing career before joining Celtic. He was a dominant box-to-box midfielder known for his combative and competitive style of play, which helped him succeed as Manchester United captain from 1997 until 2005.
During his 12 years at United, Keane was instrumental in the club's continuous success. After that, he joined Celtic, where he won a domestic double before retiring in 2006. Soon after his retirement as a player, Keane was named manager of Sunderland, and the team rose from 23rd place in the Football League Championship. Manager Martin O'Neill named him assistant manager of the Republic of Ireland national team in November 2013. Keane has also served as a studio commentator for ITV and Sky Sports' football coverage in the United Kingdom.
Robert David Keane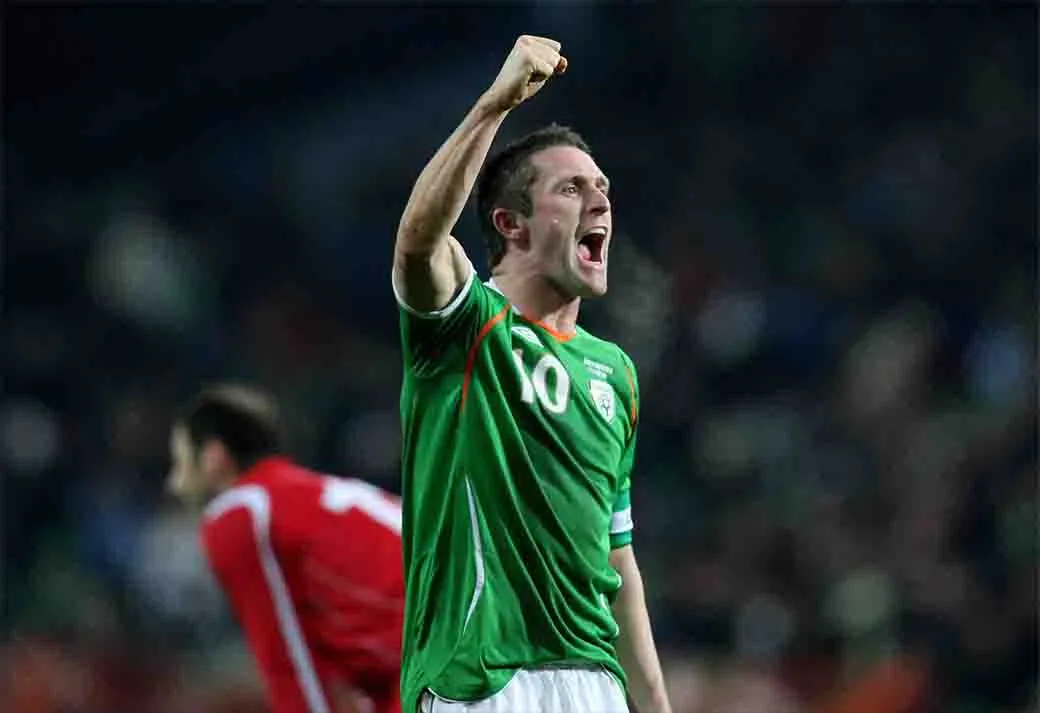 Soccer - FIFA World Cup 2010 - Qualifying Round - Group Eight - Republic Of Ireland v Georgia - Croke Park, 11.02.2009, Credit: Julien Behal

| | |
| --- | --- |
| 🥳 Date of Birth | 8th July 1980 |
| ⚽ Position | Forward |
He is a former footballer and professional football coach from Ireland. From March 2006 to August 2016, Keane was the captain of the Republic of Ireland. Keane has the most caps and is the team's all-time leading goalscorer. He was most recently Middlesbrough's assistant manager.
Keane began his career at Wolverhampton Wanderers, where he made his first-team debut at the age of 17 and scored twice. He was the club's top scorer the following season and scored his first international goal for the Republic of Ireland. He made 306 appearances and scored 122 goals for Tottenham Hotspur in all competitions since joining in 2002. The 2007–08 season was his most productive, as he established a career-high with 23 goals in a season, including a career-high 100th competitive goal, and received his first senior award (the League Cup).
In November 2018, Keane announced his retirement from professional football. He scored 126 Premier League goals in all for six different clubs, making him the 15th most successful striker in Premier League history. Keane began his coaching career with the Ireland senior squad as an assistant manager under Mick McCarthy's management setup in November 2018 after declaring his retirement from playing.
Johnny Giles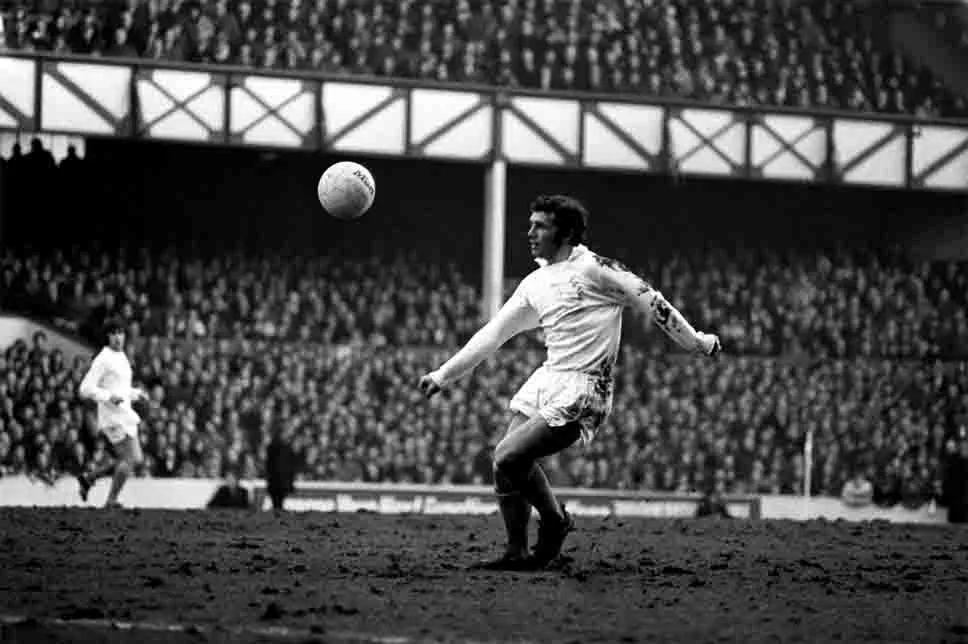 Johnny Giles, Leeds United, 12.02.1972, Credit: PA Images
| | |
| --- | --- |
| 🥳 Date of Birth | 6th November 1940 |
| ⚽ Position | Midfielder |
He is a former Irish footballer and manager most known for his tenure with Leeds United in the 1960s and 1970s. From 1986 until 2016, Giles worked as a prominent pundit on RTÉ Sport's coverage of association football after retiring from managing in 1985. At the UEFA Jubilee Awards in 2004, the FAI named Giles, the best Irish player of the previous 50 years. Giles went to Leeds in 1963 after winning an FA Cup winner's medal with Manchester United under Matt Busby. The pair established one of the finest centre midfield partnerships in English club football. Both Giles and Bremner had 115 goals in the club's history.
Giles followed a managerial career, serving as player-manager and manager of West Bromwich Albion, the Republic of Ireland, Vancouver Whitecaps, and Shamrock Rovers.Despite his extensive understanding of the game, Giles has never enjoyed the role of manager. In 1985, he quit management permanently after becoming disillusioned with parts of the profession, such as suffering at the hands of non-committal boardrooms.
Séamus John James "Shay" Given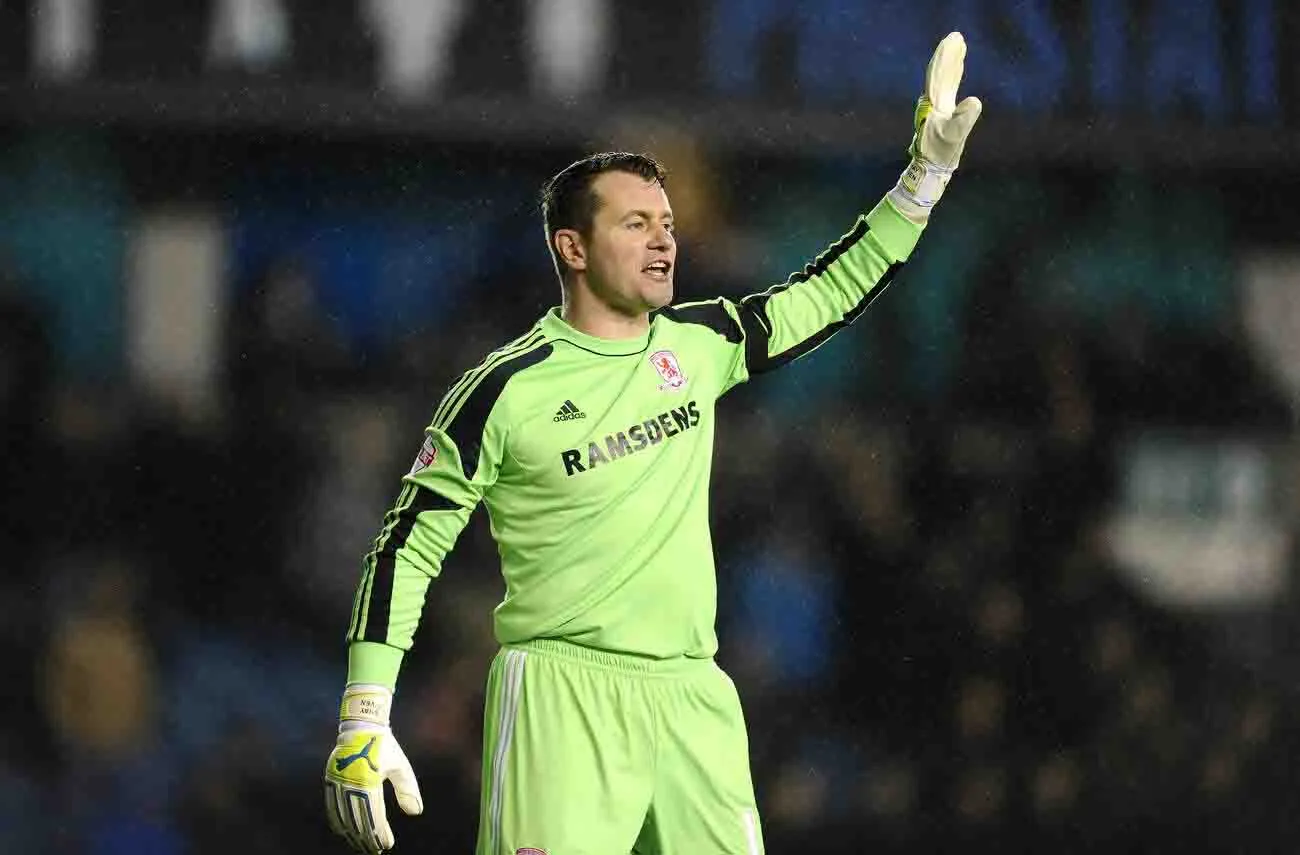 Sky Bet Championship - Millwall v Middlesbrough - The Den. Shay Given, Middlesbrough goalkeeper. 21.12.2013. Credit: Adam Davy
| | |
| --- | --- |
| 🥳 Date of Birth | 20th April 1976 |
| ⚽ Position | Goalkeeper |
He is a former goalkeeper for the Irish national football team. He is the first-team coach of Derby County at the moment. Given began his career with Celtic but was released and joined on a free transfer by Blackburn Rovers in 1994. While on loan from Blackburn, Given was a member of the Sunderland team that won the Football League First Division championship in 1995–96 and the Swindon Town club that won the Football League Second Division in the same season. Newcastle United bought him for £1.5 million in 1997, and it was then that he began his quest to become a first-choice Premier League goalkeeper.
Given was a member of the FA Cup runner-up sides in 1998 and 1999 and was selected to the Premier League Team of the Season in 2001–02 and 2005–06. With Newcastle, he competed in the UEFA Champions League and UEFA Cup, as well as helping the team win the Premier League in 2001–02. Despite submitting a transfer request after losing his starting position in the 2000–01 season, Given was refused, and he went on to reclaim his spot. After achieving the required amount of caps, he became a member of the FIFA Century Club. Given earned his first international cap in 1996 and went on to play in every match for his country during the 2002 FIFA World Cup, helping them reach the quarterfinals. In July 2016, he announced his international retirement, earning 134 caps for his country and 52 clean sheets.
Frank Stapleton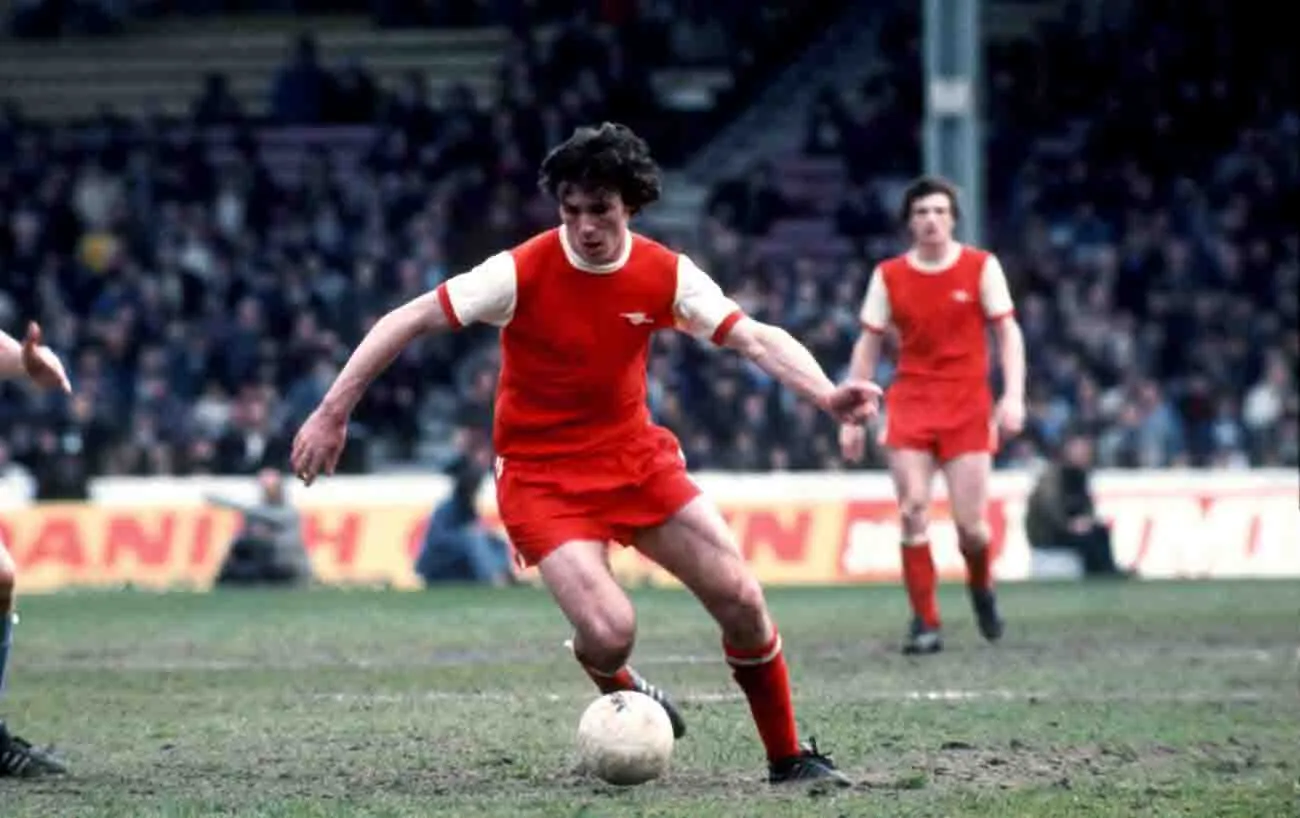 League Division One - Manchester City v Arsenal. Frank Stapleton, Arsenal. 12.02.1977. Credit: Peter Robinson
| | |
| --- | --- |
| 🥳 Date of Birth | 10th July 1958 |
| ⚽ Position | Centre Forward |
He is a retired football player and manager from Ireland. He is most known for his time at Arsenal, Manchester United, and as a key member of the Republic of Ireland national team. He has previously managed Bradford City and the New England Revolution of Major League Soccer. Stapleton was Arsenal's top scorer for three straight seasons and helped the Gunners reach three FA Cup finals; he scored one of the Arsenal 3–2 triumph goals against Manchester United in the 1979 FA Cup Final. He scored 108 goals in 300 games for the Gunners.
He was instrumental in United's FA Cup victories in 1983 and 1985. Stapleton created history when he scored against Brighton in the first of those games, becoming the first man to score in FA Cup Finals for two separate teams. Following Bradford's close failure to qualify for the Division Two playoffs at the end of the 1993-94 season, he was fired after three seasons as player-manager. After that, he played two games for Brighton & Hove Albion in the 1994–95 season before announcing his retirement as a player.
John O'Shea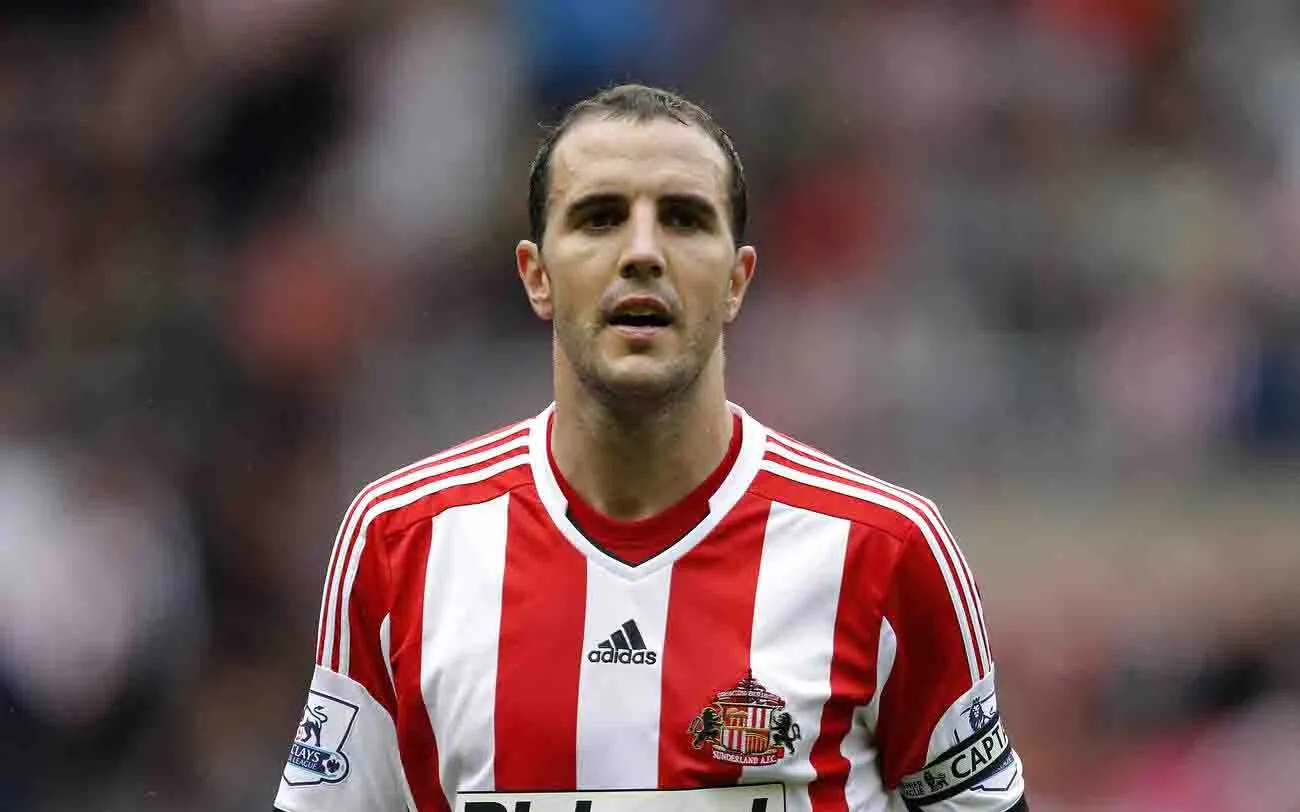 Barclays Premier League - Sunderland v Fulham - Stadium of Light. John O'Shea, Sunderland. 17.03.2013. Credit: Richard Sellers
| | |
| --- | --- |
| 🥳 Date of Birth | 30th April 1981 |
| ⚽ Position | Defender |
He is a former professional footballer from Ireland who is now Reading's first-team coach. He was noted for his versatility, as he could play various positions on either side of the field or in the middle. O'Shea, who was born in Waterford, joined Manchester United at the age of 17. He enjoyed loan stints with Bournemouth and Royal Antwerp before breaking into the Manchester United first team, making 393 appearances and scoring 15 goals in all competitions for 12 seasons.
Five Premier League championships, one FA Cup, two Football League Cups, four FA Community Shields, the UEFA Champions League, and the FIFA Club World Cup were among O'Shea's 14 honours at United.He is one of Ireland's most decorated players in the history of Irish football. O'Shea made his Republic of Ireland debut against Croatia in 2001 and made 118 appearances for his nation over the next 17 years, scoring three goals, the first of which he scored against Australia in 2003. He was a member of the squad that lost to France in a FIFA World Cup play-off in 2010 and participated in UEFA Euro 2012 and UEFA Euro 2016.
Conclusion
Over the last several years, Ireland has produced some real, energetic, and outstanding players. Without a doubt, Ireland's players have performed admirably on the field of play. These statements are facts, not just a trick of the eye. The rating method considers total appearances, a player's contribution to their squad, and goals scored. However, this group of players were so good and talented during their playing days that the ranks are subject to interpretation.
References
More Sports News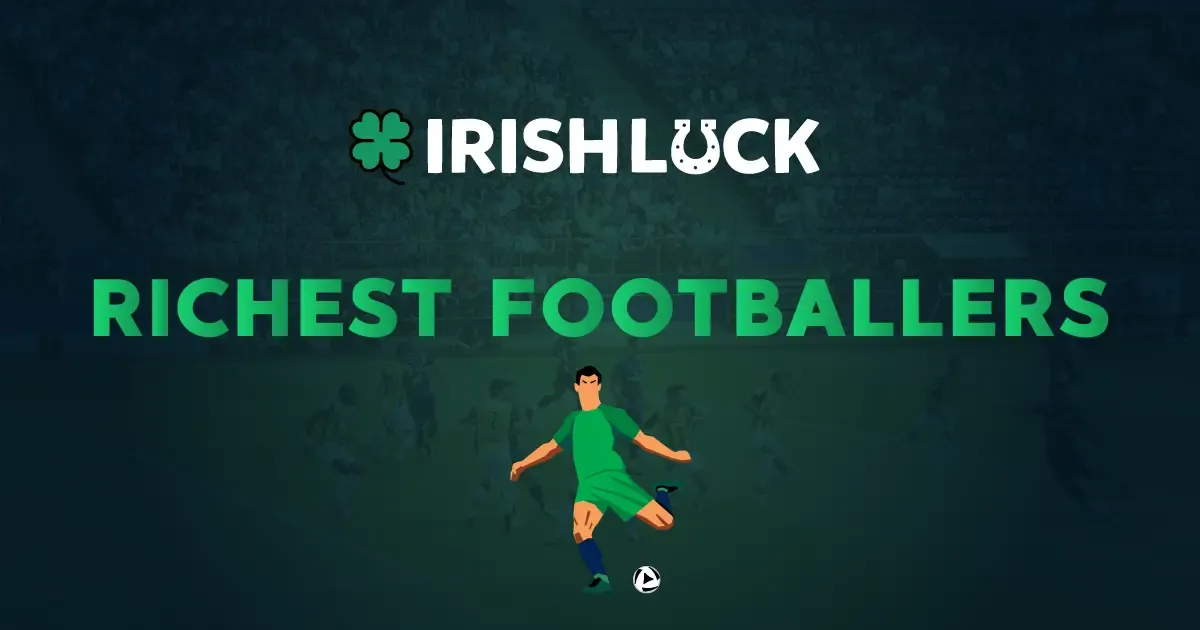 Top 10 Richest Footballers in the World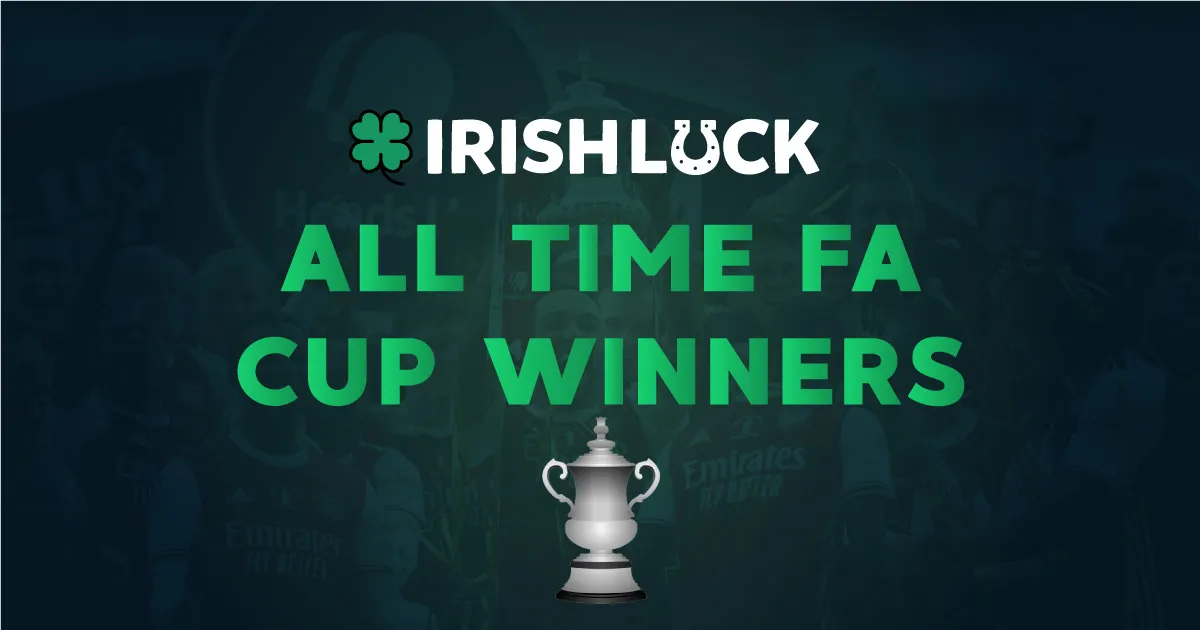 All-Time FA Cup Winners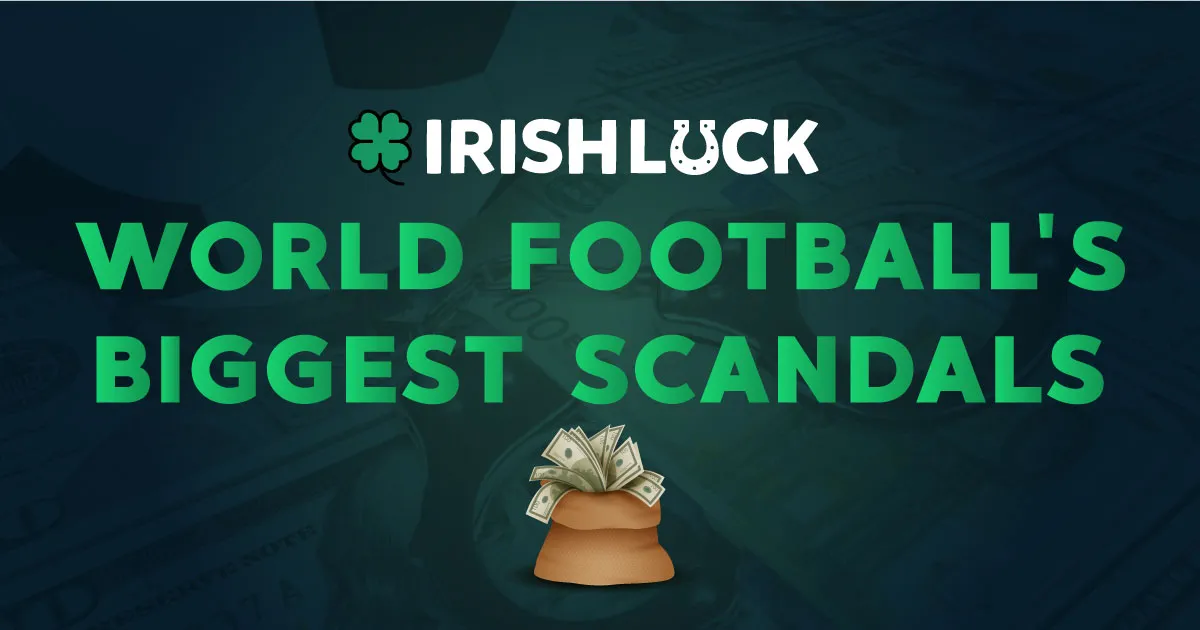 World Football's Biggest Scandals

Have You Found What You're Looking for?
Your feedback is paramount!