Gemix Slot Machine
Play'n GO have become a pioneer at the highest ranked casino sites. Gemix is a relatively unique Play'n GO grid online slot with one payline and reels arranged in a 7x7 grid. The beautifully formed and vibrant gemstones serve as the slot's inspiration. The game allows you to advance through numerous distinct worlds and is moderately addictive. It also has a ton of extra features. It resembles King's widely played Candy Crush Saga on the social network. You may play this slot machine for free here or for real money at any Play'n GO Casino. 
Play For Free
How about giving Gemix slot a whirl? Try it out on our site in demo mode!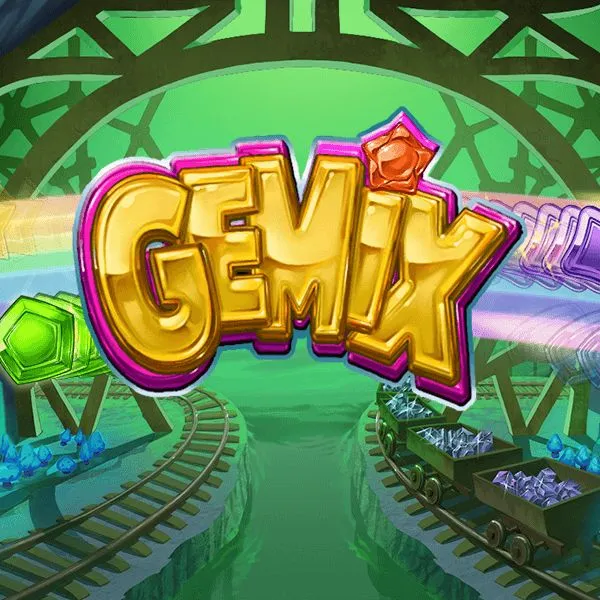 Play Gemix For Real Money
Check out our top recommended real money casinos!
Rank
Casino
Bonus
Pros
Secure Link
Gemix Slot Pros & Cons
Pros
✨ Cascading reels
🌍 Multiple worlds to advance through
😀 Expanding and sticky wilds
🔥 Stellar graphics
Cons
🥺 No progressive jackpots
💫 No free spins feature
😵 May take a while to get used to
Features
The rainbow-adorned load screen gives birth to the actual game, which at first may feel like a cross between Candy Crush and My Little Pony. Fourty-nine sweet-looking symbols are dropped into a 7 by 7 grid to create winning combinations when five or more of the same kind line up horizontally or vertically. Background imagery depends on your environment, while the remaining portion of the view is occupied by various meters, which we detail below. Each World has unique features that are only accessible there when specific conditions are satisfied. Let's briefly take in the pleasant cartoon setting before delving deeper into the elements.
Gemix may appear charming on the outside, but beneath the surface, a medium volatility math model can still catch the unwary off guard. Watch out for changing RTP as well; its default value of 96.83% is extremely generous compared to the 94.79% or less typically found elsewhere. The range of bets is also broad, with wagers ranging from 10 cents to €100 every spin.
Gameplay
Gemix is completely mobile device compatible. Players of desktop, tablet, and smartphone devices will have no trouble having fun with this game. Players can enjoy the game on Android and iPhone without problems.
Symbols and Payouts
Gemix uses sparkling gemstones of various hues as symbols, and winning combinations must have at least five of them. The Star gemstone has the highest value on this paytable, and the largest wins are obtained when 15 or more identical symbols appear in a cluster:
Star - Pays 1,000x for 15+ in a cluster
Heart - Pays 500x for 15+ in a cluster
Half Moon - Pays 200x for 15+ in a cluster.
Flower - Pays 100x for 15+ in a cluster
Green, purple, light blue & blue gemstones - Pays 30x, 15x, 10x and 7.5x for 15+ in a cluster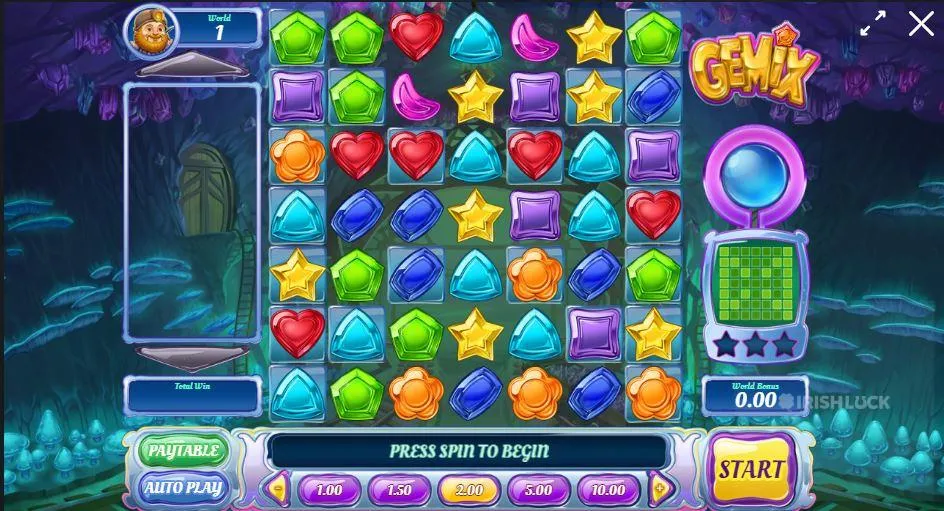 RTP & Volatility
The return-to-player (RTP) ratio for Gemix is 96%, which should please anyone who wants to play for real money. This nevertheless guarantees a fair and rewarding overall experience even though the stakes aren't as large as in some other slot games.
In the same way, this game is regarded as having a medium amount of volatility. This is another way of expressing that winnings happen occasionally and that they will be able to offer quite modest payouts. Larger winnings are typically associated with high-volatility games, although these don't happen as frequently. Gemix might be among the best Play'N Go slots for players who want to steer clear of high-risk games.
About Play'n GO
Play'n GO offers one of the largest game libraries in the sector and has developed well over 200 slots at a rate of three to four releases per month. If you are familiar with Play'n GO, you undoubtedly already know that they like to limit their top payouts to exactly 5,000 times. It's a good figure that most players can support. As a result of Play'n GO's experiments with bigger numbers, you may now find games in their library that have three or four times as high payouts.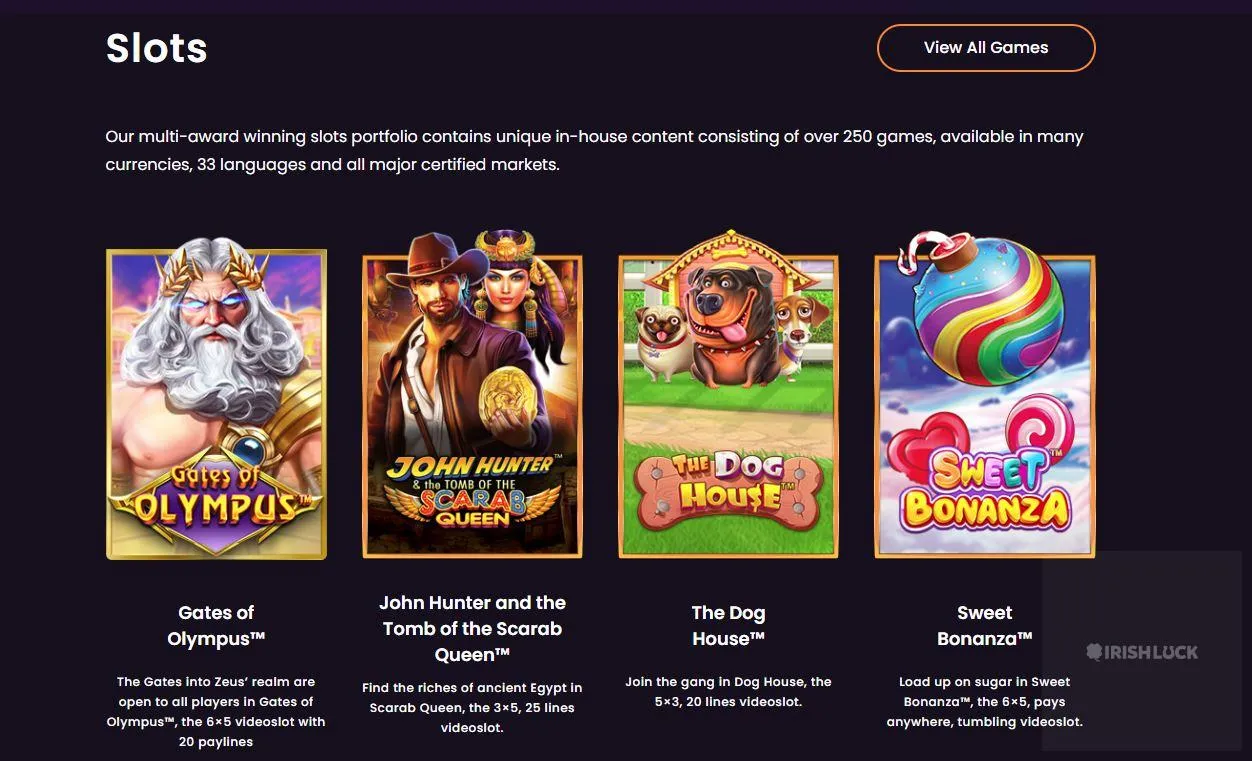 This software provider has created some of the most renowned slots in the iGaming industry. These include Gates of Olympus, John Hunter and the Tomb of the Scarab Queen, The Dog House, Sweet Bonanza and the game we're reviewing in this article.
Bonuses
The vibrant colours on this enormous 7 by 7 game screen are overwhelming but this game features some casino bonuses. There are eight gemstone symbols, each with a unique shape and colour from the rainbow. The star is the most profitable because it offers the highest payouts when it aids in a victory. Clusters are used to calculate wins. There is no payline; groups of five or more matching symbols are regarded as winning. The reward increases with cluster size.
Gemix uses a cascading system; instead of reels, the symbols stack into rows and columns as they fall from the top of the screen. Gems that are part of a winning cluster will vanish to make room for other symbols to fall into place from above.

Wilds
In Gemix, there are three different kinds of Wild symbols, each representing one of the game's three "worlds." The worlds of the pirate, miner, and princess are these. Any round that is not winning can have the corresponding Wild symbol.

Crystal Charge Feature
The Crystal Charge feature is active and adds four more actions if a player receives a win that includes 20 or more gems as follows:
Nova Blast: One symbol explodes in the Nova Blast, destroying and altering symbols next to it.
The Beam of Light: One symbol emits beams of light. Other symbols impacted by the rays will change.
Crystal Wrap: Every occurrence of a randomly chosen symbol will switch to another symbol.
Chain Lightning: When two symbols at opposing corners are connected, each sign along the path will transform into one of the corner symbols.
This feature becomes Super Charged, and any winnings resulting from the four additional perks are subject to an x3 multiplier if a winning combination contains 40 or more gems. You can also Super Charge the Crystal Charge function if you obtain a winning combination with at least 40 symbols. In this case, a 3x multiplier is applied to all feature winnings you receive.
On the Gemix slot, there are three different worlds to play in. By clearing patterns, you can level up to a new planet. You can see the ways to the right of the reels and the marked spots where you can win. You will receive assistance on losing spins from 3 distinct characters depending on the country you are in as follows:
Miner's World - you can get up to 10 miner's lamp wilds
Princess' World – a lollipop wild can spread across the grid
Wizard's World – you can benefit from up to 8 spellbook sticky wilds

Free Spins
Given all the activity you receive in the base game with the cascading wins feature, the Gemix slot's lack of a free spins feature isn't noticed. Even still, having a separate free spins mode would have been wonderful, but you can't always get what you want, can you?

World Pattern Feature
A player can level up in Gemix by landing specific patterns of gems in one of the game's three worlds. To the right of the gaming screen, these patterns are shown. Wilds may randomly show up during a spin that doesn't result in a win. Depending on which World is active at the time, these Wilds will behave and appear differently.
Up to 10 lamp symbols (Wilds) may appear in Miner's World. Up to 8 spellbooks, sticky Wild emblems can become visible in the Wizard's World. Last but not least, the lollipop Wild in the Princess World can extend to either edge of an online casino game screen.
Paylines
The slot machine is quite similar to Tetris or the popular video game Candy Crush in that it awards prizes based on groups of the same gem symbol rather than the more conventional left-to-right paylines. With each spin, there is additional potential for winnings because when you hit a win, those symbols disappear, and new ones cascade down.
Highest payout
Gemix doesn't have a set or progressive jackpot, but some really good prizes are still available. If you play with the highest bet of €100, the maximum win is 6025.5 times your risk, which translates to a nice €602,550 in your pocket. Not at all a poor potential for a game with mild unpredictability.
Maximum bet
Max. Bet: €100
Minimum bet
Min. Bet: €0.50
IrishLuck's Expert Verdict
With Gemix, Play'nGO has created a great slot that is incredibly fun to play. It holds up pretty well, thanks to its 96.75% payout rate and the various improvements you may unlock throughout the game. It is challenging to win big due to the consistent minimal variation, but it is feasible to walk away occasionally with the top reward. It won't end the World if you don't, though. Gemix assures you of a ton of pleasure and enjoyable surprises. This a superb offering from Play'nGO!

Gemix Slot FAQs
We hope that this in-depth review of the Gemix slot machine has been useful in addressing the majority of your inquiries. However, you might have more detailed examinations or simply wish to skim through special sections of this evaluation. Use the links in our questions and answers below to get started!
What are the best Gemix casino sites?
We have gathered the top five Gemix slot sites on this review page. We advised looking over each one to weigh the benefits and drawbacks and choose the best option for you. We recommend looking at the most recent bonus offers because they can change regularly.
Yes, Gemix is free of scams as long as you play on a reliable casino website. Please check the various commissions and agencies that monitor online gambling sites and developers to see if they have approved the casino you intend to play with to decide if a place is safe.
The RTP for Gemix is 96.83%. Return to Player or RTP is the percentage of your total wagers you can expect to win back over a protracted period. This indicates that if you play Gemix for an hour and wager €100, you will probably win back an average of €96.83.
Are there any Gemix free spins with no deposit?
There are other ways to obtain Gemix free spins, but the main one is to register at a top-notch online casino with an amazing welcome bonus. Before signing up, make sure to compare casino offers and make sure to use them right away before they expire! Additionally, study the small print because some only work with specific games.
More Slots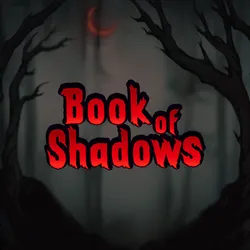 Have You Found What You're Looking for?
Your feedback is paramount!