Paddy Power's Mobile Product Recognised by Juniper Research
Updated on: 04.01.2020 by Siobhan Aslett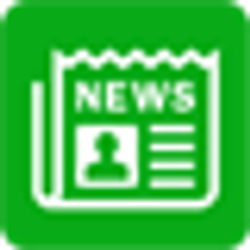 Ireland's leading online and retail sports betting operator, Paddy Power, has been recognised for its mobile product by Juniper Research. Paddy Power was among six winner at the Juniper Research Future Mobile Awards for Mobile Entertainment.
According to Juniper, it runs the awards program in order to recognise and honour companies that have excelled in the mobile industry, either making significant progress in their specific industry over the past twelve months or those companies that are set to make a significant impact in their industry in the future.
"In a vibrant and highly competitive mobile gambling sector, Paddy Power's range of products stands out," announced Juniper.
Among its products, Paddy Power includes primarily its sportsbook product; however it has also recently added a live mini roulette game. Its products are available via four different operating systems, making them more accessible to a wider range of players and they have become one of the largest sports betting companies in the market, particularly with its recent merger with Betfair.
A panel of judges sat to decide on the winners of the awards, taking into account product range and innovation, commercial campaigns, market penetration according to location, partnerships and the potential for future development.
"The mobile entertainment sector has now grown into a US$36 billion a year market and our award winners are at the forefront of their respective fields, having developed strategies which have successfully fostered growth and a range of innovative product lines which we believe will continue to stimulate development, both in terms of service usage and revenues," commented director of research at Juniper Research and panel judge, Dr Windsor Holden.
Besides for the award presented to Paddy Power, other awards at the evening covered the categories of Mobile Adult, Mobile Games, Mobile Dating, Mobile TV and Mobile Advertising.