Ladbrokes Becomes the Latest Football Association Sponsor
Updated on: 04.01.2020 by Dermot Heathcote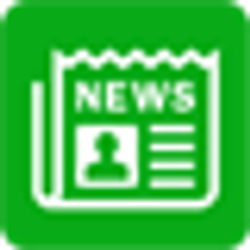 Major UK-based bookmaker, Ladbrokes, has become the official sponsor of England's Football Association (FA), making this the third major sponsorship deal the sports betting operator has signed this year.
Earlier this year, Ladbrokes became the official sponsor of both the Players Championship Snooker Tournaments and the 2016 World Grand Prix; however, according to CEO of Ladbrokes, Jim Mullen, signing a football sponsorship deal is an important move for the company.
"Football is the holy grail of sporting sponsorship opportunities," stated Mullen. "We are absolutely delighted to have secured exclusive rights that will see Ladbrokes at the beating heart of the beautiful game."
"When I became CEO last year, I announced that the Ladbrokes organic growth plan would require us to ramp up our marketing spend in those places where we know our customers are engaged. Being at the heart of football in this country is precisely what I had in mind. We're keen to invest where we know we can make a difference and this deal further strengthens the sporting passion that is evident throughout Ladbrokes."
Under the terms of the agreement, which begins in August, Ladbrokes will benefit from brand exposure with matches watched by millions of people every week. In-stadium betting rights at Wembley Stadium for FA Cup events are also included in the deal. The agreement will also include activities that relate to England's team during its qualification campaign for the FA Cup and the 2018 FIFA World Cup.
"Ladbrokes joins an outstanding portfolio of official FA partners, providing support across the England team, and the most famous cup competition in the world, the Emirates FA Cup," said chief executive of the FA Cup, Martin Glenn. "We are delighted to welcome them on board."