Looking for an alternative to online casinos? You can't go wrong with the excitement of stepping into land-based casinos, especially since you can enjoy the atmosphere and experience with dealers and other players. Macau Casino in Cork is one of these, and it offers some of the best classic casino game options in Ireland.
If you want to try out Macau Casino, or you're visiting Cork and looking for a new casino to try on your travels, you can find out all you need to know about this venue in this review. 
A Closer Look at Macau Casino Cork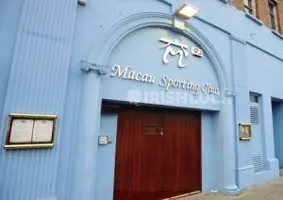 Source: SoMuchPoker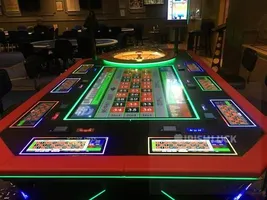 Source: Facebook / @macaucasinocomplex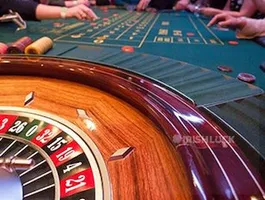 Source: Macau Sporting Club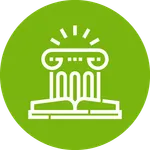 History
In 2008, the Macau Casino was opened in Cork by a privately-owned company. It is there to provide residents of Ireland, and visitors, with a comfortable and luxurious venue where they can play some of their favourite casino games, with some added features like shoes and fine dining.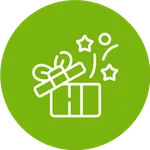 Promotions
Frequent gambling bonuses and promotions are offered to players at the Macau Casino in Cork, but they vary throughout the year. When first becoming a member, a player might receive a welcome offer, cashback, or free spins on some slot machines. Some promotions are tied to specific events held by the casino too.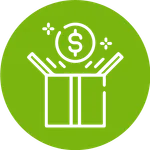 Events & Entertainment
When it comes to entertainment at Macau Casino, you will find a wide selection to choose from. When you want to move away from slot machines or poker tables, you can enjoy a variety of live performances such as concerts. You can head to the fine dining restaurant when you need a bite to eat.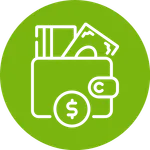 Payments
Since Macau Sporting Club Cork City is land-based, it only accepts cash and debit cards. Still, there is also the option for electronic fund transfers when making deposits and receiving your payouts. The primary currency used at the casino is the Euro.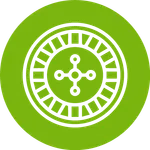 Gaming Options
No matter what sort of games you like to play, Macau Casino has something for everyone. You can choose from many classic table games and time them correctly using the Macau Casino Cork poker schedule or for other titles like blackjack and roulette. When you want to move on to something different, there is a good variety of slot machines with fascinating themes and massive jackpots to win. If you're looking for something more thrilling and unique, you can get involved in one of the frequent poker tournaments held by the casino.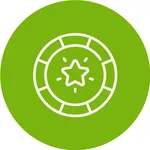 Membership Benefits
Becoming a member at Macau Casino isn't just about playing games, as there are some great benefits you can take advantage of. The main one is a loyalty program that lets you earn points to exchange for meals, drinks, and tickets to exclusive events. You also receive VIP treatment that gives you access to special gaming areas with dedicated hosts. To top it all off, you will receive discounts on many casino offerings, such as food, drinks, and tailored merchandise.
Macau Casino Location & Opening Hours
The address of the Cork Casino Macau is 16 St. Patricks Quay, Cork City, and it is open Sunday to Saturday: 6:00 pm to 6:00 am.
Contact Information
When you have a query or you just want to find out more about the Macau Casino Complex, you can get in touch with them in the following ways:
| | |
| --- | --- |
| 📞 Phone: | +353 21 427 3000 |
| 📧 Email: | info@macausportingclub.com |
| 🌐 Website: | https://www.macausportingclub.com/ |
| 🐦 Twitter: | @MSCCASINO |
| 🔔 Facebook: | Macau Sporting Club |
What Do We Think of Macau Casino?
Macau Sporting Club and Casino has a wide range of offerings for new and seasoned gamblers, and players have praised the venue for its quality games and great features. It is the perfect place for residents of Cork to venture and nice for people visiting the area who want to try their luck. After extensive research, we have decided to recommend Macau Casino. 
FAQs About Macau Casino Cork
We answer some of the most frequently asked questions about Macau Casino.
Is there an entry fee for Macau Casino?
There is no entry fee for Macau Casino. If you wish to play at the casino, you don't have to be a member. However, you can enjoy some special perks if you do become one.
Macau Casino in Cork is a privately-owned company.
How many slots does Macau have?
Macau Casino offers a small number of slot machines.
What is the dress code for Macau Casino?
There is no strict dress code at Macau Casino in Cork. However, they do recommend that guests dress smart and avoid casual clothing such as shorts, sleeveless tops, and flip-flops. Instead, you should opt for collared shirts, dresses, and closed shoes.
Have You Found What You're Looking for?
Your feedback is paramount!