Ireland has a long and illustrious history of producing world-class boxers. This is a ranking for Irish nationalists only. Professional boxing has four major sanctioning bodies (WBA, WBC, IBF, and WBO), each with its champions. There is no centralized ranking system in the sport.
Here are some of the top individuals who have made history in boxing as a sport and names for their families as a result of their consistent performances over the years.

Carl Frampton
Date of Birth: February 21, 1987
He is a former northern Irish professional boxer who competed from 2009 to April 2021. Between 2014 and 2016, he held the WBA (Unified) and IBF super-bantamweight belts and the WBA (Super) featherweight title from 2016 to 2017. In 2018, he was also the interim WBO featherweight champion. Between 2011 and 2014, he held the European and Commonwealth super-bantamweight titles at the regional level.
Frampton became the first boxer from Northern Ireland to hold world titles in two weight divisions when he won the featherweight world title in 2016. The Ring magazine named him Fighter of the Year due to his feats, as recorded by the Boxing Writers Association of America and ESPN.
According to BoxRec and The Ring, Frampton was the world's fourth-best active super-featherweight and fifth-best active featherweight as of December 2019.
Carl Frampton (34), who made his professional debut in June 2009, has 25 wins, one defeat, and 0 draws in 26 fights. Out of his 26 career fights, Frampton has a four-fight KO streak.
With 13 victories over fighters like Yuriy Voronin, Prosper Ankrah, and Kris Hughes, Frampton's rise in boxing continued unabated.
Katie Taylor 
Date of Birth: July 2, 1986
She is a former footballer and professional boxer from Ireland. She is the current undisputed lightweight champion, having held the WBA championship since 2017, the IBF title in 2018, the WBC, WBO, and Ring magazine crowns in 2019, and the WBO junior welterweight title in 2019.
She became one of just eight boxers in history to hold all four major world titles - WBA, WBC, IBF, and WBO – at the same time after defeating Delfine Persoon in 2019. 
Taylor earned five consecutive gold medals in the Women's World Championships, six gold medals at the European Championships, and five gold medals at the European Union Championships throughout her amateur boxing career.
She is recognized for bringing women's boxing into the limelight both at home and internationally. She was the flag bearer for Ireland at the 2012 London Olympics opening ceremony before winning an Olympic gold medal in the lightweight division. She is widely regarded as the best Irish athlete of her generation.
Taylor signed with Matchroom Boxing in 2016 and became a professional boxer. Taylor is currently ranked as the top active female lightweight in the world by Lineal Boxing Champion and BoxRec, the best active female pound-for-pound by The Ring and BoxRec, and the world's second-best pound-for-pound fighter by Lineal Boxing Champion in November 2020. Her fast-paced, aggressive boxing technique is well-known all over the world and admired by many as well.
Bernard Dunne 
Date of Birth: February 6, 1980
He is a former professional boxer from Ireland who won the WBA (Regular) and European Super Bantamweight titles.
Dunne defeated Ricardo Cordoba in the 11th round to become the WBA super bantamweight champion on March 21, 2009, in a bout that was named ESPN's 2009 Fight of the Year, featuring six knockdowns between the two competitors. Dunne lost his title in the 02 Dublin on September 26, 2009, and left the company on February 19, 2010.
The first biography of Dunne was published in November 2009 by Irish publisher Liberties Press. 
It's called Bernard Dunne: The Ecstasy and the Agony, and it's a current narrative of Dunne's life from his origins through his defeat by Poonsawat Kratingdaenggym. Dunne worked as an analyst for RTÉ Sport during the 2012 Olympics boxing coverage.

Stephen Collins 
Date of Birth: July 21, 1964
He is a former professional boxer from Ireland who competed between 1986 and 1997. Collins, sometimes known as The Celtic Warrior, is the most successful Irish fighter in recent professional boxing history, having simultaneously held the WBO middleweight and super-middleweight belts and never lost a bout as champion.
Collins fought in all nineteen of his professional contests in the United States. In 1988, he won the Irish middleweight title, and the following year, the regional American USBA middleweight title, which he successfully defended in Atlantic City and Las Vegas. Collins lost his first two world championship fights, both for the WBA middleweight title, Mike McCallum by unanimous decision in 1990 and Reggie Johnson by majority decision in 1992.
Collins didn't reach his full potential until he was in his early 30s, when he won the WBO middleweight title in his third attempt with a fifth-round TKO victory over Chris Pyatt in 1994, before moving up in weight to defeat the undefeated Chris Eubank and won the WBO Super-Middleweight title in 1995.
Later that year, Collins successfully defended his title by defeating Eubank in a rematch. Collins successfully defended his championship six more times until withdrawing from a planned fight against emerging Welsh star Joe Calzaghe in October 1997 and retiring from the sport.
Collins, who fought and defeated some of the best boxers on both sides of the Atlantic during his career, is primarily associated with a period in the UK during which British boxers Chris Eubank and Nigel Benn had a prominent rivalry which Collins fought and defeated twice.
David Anthony McAuley
Date of Birth: June 15, 1961
He is a former Northern Ireland professional boxer who competed from 1983 until 1992. From 1989 through 1992, he held the IBF flyweight belt, and in 1987 and 1988, he contested the WBA flyweight title twice. In 1986, he won the British flyweight title at a provincial level.
McAuley, often known as Dave "Boy" McAuley, was one of the last Irish boxers to compete for a world title over 15 rounds. In 1986 and 1987, his two epic fights against Fidel Bassa were chosen "Fight of the Year." 
He won the IBF title by defeating Duke McKenzie. He successfully defended his IBF World Title and became the most successful Irish fighter post-war IBF World Title.
McAuley defeated Duke McKenzie for the IBF title in 1989. He successfully defended his championship five times before losing it in 1992 to Rodolfo Blanco, whom he had defeated just two years earlier.
McAuley was remarkable for a flyweight in that he stood 5'7" tall, which was unusual for the flyweight division. 
Finbar Patrick 'Barry' McGuigan 
Date of Birth: February 28, 1961
He is a former professional boxer from Ireland who currently works as a promoter for the sport. McGuigan, also known as the ''Clones Cyclone'', was born in Clones, County Monaghan, Ireland, and held the WBA and lineal featherweight world titles.
He was a tremendous hit with Irish and British audiences because, at a time when The Troubles were raging in Ireland, he stood for neutrality and peace. In 2005, he was inducted into the International Boxing Hall of Fame. One of Northern Ireland's most accomplished boxers, Carl Frampton, and his son Shane McGuigan were both coached by him.
He formed the Professional Boxing Association and currently serves as its president (PBA). Cyclone Promotions' founder and CEO are McGuigan.
McGuigan has been the subject of two biographies. In September 2007, he was featured in the third series of ITV's Hell's Kitchen, where he was proclaimed the winner after winning the public vote.
He was the Chairman of the Professional Boxing Association, an organization he had hoped to start for more than a decade with the goal of teaching and educating fighters about the significance of education. McGuigan is now a boxing promoter and manager.

John Caldwell 
Date of Birth: May 7, 1938 
He was an Irish boxer who earned a bronze medal at the 1956 Summer Olympics in Melbourne in the flyweight (– 51 kg) event.
Caldwell was regarded as a top fighter, winning a medal in 1956 and the world bantamweight title in 1961 thanks to his class and technique. He had a fantastic amateur and professional career in which he fought in 275 fights and won all but ten of them.
Caldwell started his professional career in Scotland. Glasgow was to be the starting point for Caldwell's new period, which Sammy Docherty would lead.
John's climb up the ranks began with a two-round stoppage of Englishman Billy Downer in his debut fight. Caldwell stated that the training he underwent demanded discipline, self-control, and commitment.
Caldwell returned to Belfast in late 1958 after six successful bouts in Scotland when he defeated Spaniard Esteban Martin. His career progressed, and he won the British flyweight title two years later when he knocked out holder Frankie Jones at the King's Hall.
Caldwell became an obvious contender for higher honours after winning the Lonsdale Belt. Caldwell was awarded a points decision in the bout, which took place in London in May 1961, and he became the first Irishman to win a world title.
John Joseph "Rinty" Monaghan 
Date of Birth: August 21, 1918 
From Belfast, he was a world flyweight boxing champion. He rose to prominence in the postwar years, finally becoming the undisputed world champion and a hero to many in his hometown.
After defeating American Dado Marino for the vacant title at Harringay Stadium in October 1947, he was awarded the National Boxing Association world title. Following his victory over the strong Scottish fighter Jackie Paterson on March 23, 1948, he assumed the title of indisputable world champion.
Monaghan's trophy cabinet held the British, European, Commonwealth, and World titles when he retired as champion in 1950 due to a long-standing chest problem. He won 51, drew 6, and lost 9 of his 66 official fights during his remarkable career. After his battles, Monaghan endeared himself to his followers by singing When Irish Eyes are Smiling to the King's Hall audience, who joined in.
Wayne Pocket Rocket McCullough 
Date of Birth: July 7, 1970
He is a former Northern Ireland professional boxer who competed from 1993 until 2008. From 1995 to 1997, he was the WBC bantamweight champion, and he was challenged for world titles at super-bantamweight and featherweight six times.
McCullough competed in the 1992 Summer Olympics as an amateur, winning a silver medal in the bantamweight division. He also represented Northern Ireland at the Commonwealth Games in 1990, when he won flyweight gold.
In his first bout in three years, McCullough fought Juan Ruiz in the Cayman Islands on June 20, 2008. He was defeated in six rounds and retired to his stool. Despite leading on two of the three judges' scorecards after six rounds, he informed his corner that he could not continue owing to an injury incurred in training. The Belfast boxer stepped to the microphone and admitted that it could be his final fight.
Sam Storey 
Date of Birth: August 9, 1963
Storey fought in the Super Middleweight division and won the British Super Middleweight Championship in 1995.
Sam was born in Northern Ireland, in the hardest-hit district of Belfast during the Troubles, and his father was the Irish National Coach, so he was introduced to boxing at a young age.
Sam lived through many years of turmoil, violence, and riots, but he did not use these terrible beginnings as an excuse; in fact, it was via sport, particularly boxing, that Sam avoided becoming engaged in the sectarianism that dominated Belfast during these dark times.
Sam went on to win every amateur title in Ireland and compete in the European, Commonwealth, and Olympic Games for his country. He turned professional at the age of 23 after travelling the world as an amateur and fought for British, European, and World titles against the likes of Chris Eubank and Steve Collins. This great career resulted in him owning the Lonsdale Belt outright, a feat only two Irishmen had accomplished before him.
Sam has worked for Sky Sports and written a popular boxing column for the Sunday People newspaper since quitting the sport in 1997. Sam splits his time between Belfast and Spain at the moment.

Perhaps more than any other sport in history, Boxing has seen its fair share of controversies and scandals. It is important to note that Irish boxers have greatly impacted the history of boxing, both locally and internationally.
Without mincing words, this list is just a fragment of the number of outstanding Irish boxers that have graced the sport. Thus, there are new Irish boxers already creating new records, and weaving through uncharted territories. Ireland boxers have a prominent history of breaking records, and this has been extensively demonstrated during the course of this review.
More Boxing Articles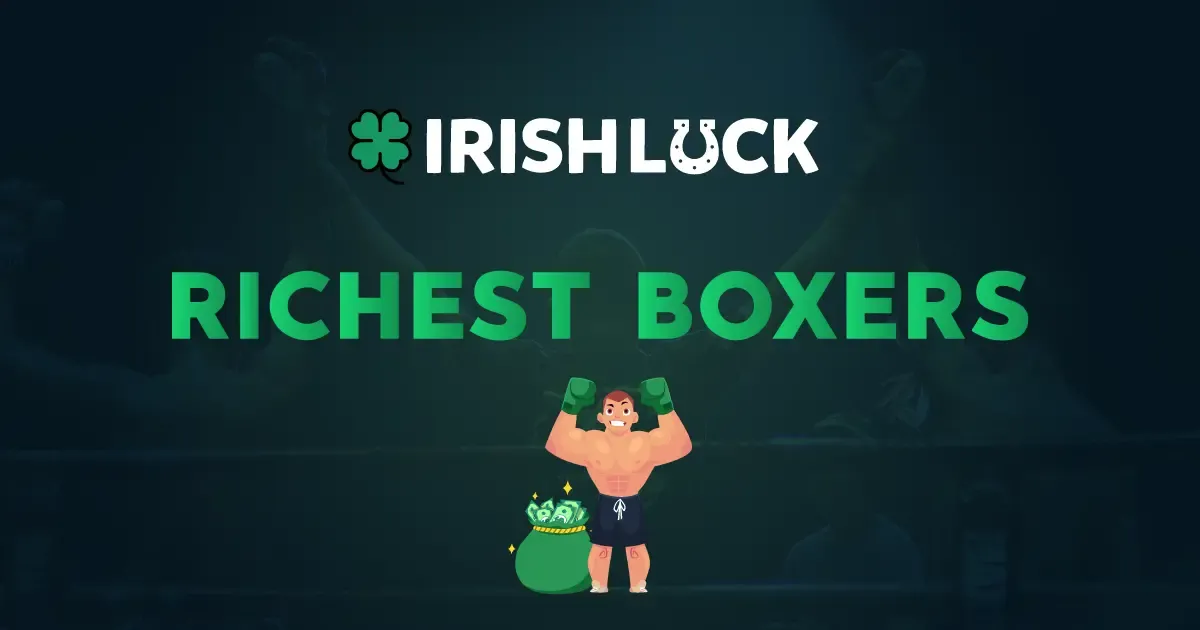 Top 10 Richest Boxers in the World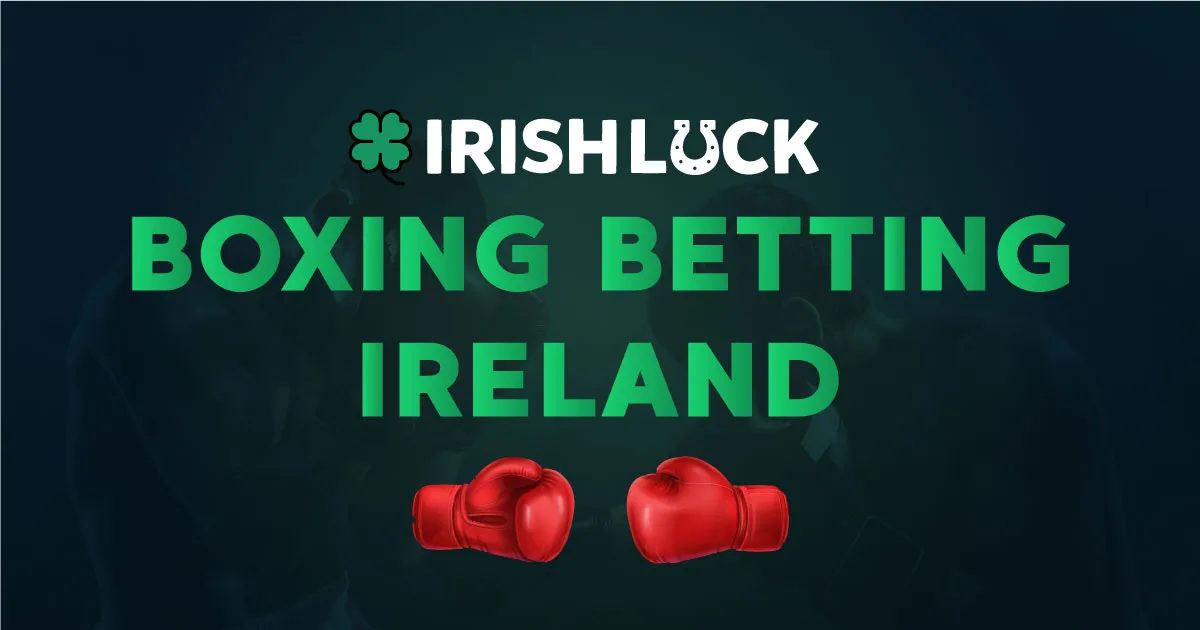 Boxing Betting Ireland 2023

Have You Found What You're Looking for?
Your feedback is paramount!