Favourite Sportsbooks in Ireland 2023
Rank
Sportsbook
Bonus
Pros
Secure Link
When and Where Is It On?
The World Cup will run from 15 October to 19 November. The opening match will see the hosts England take on Samoa at St James' Park in Newcastle. 

The rest of the fixtures will be held at various stadiums across England, with the final to take place at Old Trafford stadium, the home of Manchester United. 
Venues
| Stadium | City | Capacity |
| --- | --- | --- |
| Old Trafford | Manchester | 74,994 |
| Emirates Stadium | London | 60,260 |
| St James' Park | Newcastle | 52,405 |
| Elland Road | Leeds | 37,890 |
| Riverside Stadium | Middlesbrough | 34,742 |
| Coventry Building Society Arena | Coventry | 32,753 |
| Bramall Lane | Sheffield | 32,702 |
| University of Bolton Stadium | Bolton | 28,723 |
| DW Stadium | Wigan | 25,138 |
| John Smith's Stadium | Doncaster | 24,121 |
| Headingley Stadium | Leeds | 21,062 |
| Totally Wicked Stadium | St Helens | 18,000 |
| Keepmoat Stadium | Doncaster | 15,231 |
| Halliwell Jones Stadium | Warrington | 15,200 |
| Leigh Sports Village | Leigh | 12,000 |
| Kingston Park | Newcastle | 10,200 |
| York Community Stadium | York | 8,500 |
Who are The Favourites to Win?
Perhaps the lukewarm attitude to the tournament from some countries owes to Australia's dominance. The Aussies have won it on 11 occasions, including the past two editions, in 2013 and 2017. The only other countries to win the tournament are New Zealand (2008) and Great Britain (1954, 1960, 1972). 
This time Australia are the odds-on favourites to win it again, while they are followed in the betting by England and New Zealand. While Tonga, semi-finalists in 2017 and ranked third in the world, are given some chance of staging a minor upset, the odds compilers see it between three sides: Australia, England and New Zealand. 
Previous finals
2017: Australia 6-0 England 
2013: Australia 34-2 New Zealand
2008: New Zealand 34-20 Australia 
2000: Australia 40-12 New Zealand
1995: Australia 16-8 England
Betting Advice
Handicap Markets

Such is the clear superiority of some nations over others; there are often going to be matches when teams are heavily odds-on to win. This is not an attractive betting proposition for many punters, so it can be worth investing money in the handicap markets.

These markers are created by bookmakers to create fairer matchups by hypothetically giving teams headstarts over the other. For example, you could put a wager on Scotland +7 points against Australia, so if Australia only win by six points, you will win your bet.

With this in mind, savvy punters might consider the weather conditions ahead of the matches. England in the autumn time is not always guaranteed to be the most pleasant weather, so looking at local forecasts could pay handsome dividends.

For instance, if the forecast is for heavy rain during the match, it may not be a high-scoring affair as teams will often throw fewer passes and risky offloads and opt to keep the ball in hand. This will often translate, although not always, in fewer tries being scored and fewer points on the board. In this case, an edge could be found by placing wagers on the less-fancied teams in the handicap markets.

Breaks are Key

Rugby League is one of the most physically intense sports in the world. As well as the shuddering collisions, players will go through a series of lung-bursting sprints, with little rest time.

There will be many injuries and punters need to take these into account, but they also should pay close attention to the rest period afforded to each country. While the schedule is made to be as fair as possible to all the teams, come the knockout stages, there will be instances when teams have had an extra day, maybe even two more, to rest and prepare. Punters are advised to pay close attention to the fixture list and calculate the rest period for teams between games.
The Format
16 countries have qualified for the tournament, with the eight quarter-finalists from the 2017 World Cup earning automatic qualification. 
The teams are split into four groups of four teams. The top two teams from each group will then contest the quarter-finals. The semi-finals will follow before the winner is found in the final.  
Group Stages
| Men's Group A | Men's Group B | Men's Group C | Men's Group D |
| --- | --- | --- | --- |
| England | Australia | Ireland | Cook Islands |
| France | Fiji | Jamaica | Papa New Guinea |
| Greece | Italy | Lebanon | Wales |
| Samoa | Scotland | New Zealand | Tonga |
The Knockout Stages 
Quarter-Finals
Semi-Finals
Final
Group B Winner

First Quarter-Final Winner
Third Quarter-Final Winner
First Semi-Final Winner
Second Semi-Final Winner
Group C Runner-up


Group C Winner
Group B Runner-up




Group A Winner
Second Quarter-Final Winner
Fourth Quarter-Final Winner
Group D Runner-up


Group D Winner
Group A Runner-up
The Rules
For many punters tuning into the Rugby League World Cup, the rules may be a little confusing. The more popular version of rugby football in Europe is rugby union, and while it is like rugby league in many respects (can't pass the ball forward, a knock-on is penalised, the sin bin for yellow cards etc.), its rules differ in a number of ways.
Scoring
| | Try | Conversion | Penalty | Drop Goal | 40m Drop Goal |
| --- | --- | --- | --- | --- | --- |
| Points | 4 | 2 | 2 | 1 | 2 |
While a try is awarded five points in rugby union, it is awarded four points in rugby league. There is a similarly weighted incentive for tries, though, as a penalty is worth only two points in rugby league (as opposed to three in rugby union). Drop goals (or a field goal) are also less common in rugby league as they are only worth a single point (as opposed to three points in rugby union). This and other factors (discussed below) are designed to encourage a more fast-paced and free-flowing game. 
Team Sizes
There are 13 players in a rugby league team compared to 15 in rugby union. This makes for more space on the pitch and opportunities for line breaks and long runs with the ball.
Ball in Touch
A key difference between rugby league and rugby union is that when the ball goes into touch in rugby league, a scrum takes place rather than a line-out, as in rugby union. 
The Scrum
This brings us to another key "difference". The word "difference" is put in inverted commas, as while, according to the rulebook, scrums are contested in rugby league (like rugby union), the reality is that scrums (except on rare occasions) go uncontested in rugby league. The reasons are quite storied and beyond the limits of this article, but its consequence is that it creates faster restarts than rugby union and sees the ball stay in play for longer (on average for 50 minutes per game compared to 35 minutes in rugby union). 

Six Tackle Rule
Unlike rugby union, in which a team can go through endless phases of possession, an attacking team in rugby league only has a set of six chances to score. The referee will keep count of how many tackles have been made on attacking players during the move, and if a sixth tackle is made, possession is handed to the other team from the point where the sixth tackle was made. 
It is common practice for the attacking team to kick the ball forwards before the sixth tackle is made to force the opposing team to start their set of six chances from a deeper position on the pitch. 
Tackling
In rugby union, when an attacking player is tackled and taken to the ground, he is usually supported by fellow attackers who will join the ruck to protect the ball from the opposition. During this scenario, the defensive team can also tackle players in the ruck who do not have the ball. A maul situation can also happen when the ball is held off the ground and at least one player from each team, along with the ball-carrier, is bound together and on their feet. 
The rugby league is quite different as the ball carrier can't be supported and driven forward by his teammate in the tackle. Only the ball-carrier may be tackled, and a tackle is complete, for example, when the player is held by one or more opposing players and cannot make further progress or part with the ball. 
Betting Implication
Despite rules that promote a free-flowing game, this does not always translate into high-scoring affairs. The last Rugby World Cup final in 2017, for example, saw Australia beat England 6-0, whereas the 2013 final saw Australia beat New Zealand 34-2. Punters trying to make a prediction on the over and under points scored markets should bear this in mind and see if there is a pattern in the results throughout the tournament. 
Rugby World Cup Betting Tips: The Basics
If gambling on this tournament, customers have a range of options to choose from on the host of sites that will be offering odds on the action.
The Outright Win Bet

Most simply, you are betting on the winner of the tournament. This can be in the form of an each-way bet or a straight win bet. It is worth researching the place terms being offered by bookmakers for this tournament, but typically they will offer four places, meaning that if your team get to the semi-finals, you win the place part of your bet.

Tip: It can be prudent to watch a number of the group stage matches before placing an outright bet. A drawback is that the odds might decrease on your fancied team if they perform well in the early stages of the event.

Match Betting

Punters can also bet on any individual match during the tournament. While Australia are heavily odds-on to lift the trophy, there are going to be a host of even match-ups throughout the World Cup that might offer more attractive betting propositions. Punters can also avail of a huge choice of match markets, such as first tryscorer, handicap betting, half/full-time score, and so on.

Tip: While one would hope that every team would give every match their full commitment, certain factors should be considered. If, for example, a team has already qualified as group winners after two matches, it is likely they will rest many of their top players and this could skew their expected performance in their final group match.
Betting Tip
England - 7/1 to lift the trophy
It is difficult with our Irish hats on to tip an English victory, but the 7/1 on offer about the tournament hosts represents good value. England were beaten in the 2017 final in a low-scoring affair against Australia in Brisbane. Along the way, they showed great grit to beat Tonga in the last four after losing one of their three group stage matches against the Aussies. 
This time around, England have a kind draw in Group A and will be fancied to top the group. If so, they will play the runners-up of Group D, which looks likely to be between Wales, the Cook Islands and Papa New Guinea, as New Zealand will be heavy favourites to win that group. The odds point to England getting to a semi-final on home turf and having momentum on their side. They are the selection to rise to the challenge. 
Rugby League World Cup Betting FAQs
Here are some of the most frequently asked questions we receive about the Rugby League World Cup:  
Can I make money betting on the Rugby League World Cup?
Over the course of a tournament there will be plenty of betting opportunities, but the key is to choose your battles wisely. Outright bets on the winner can keep one's interest in the tournament the whole way through and discourage you from getting sucked into betting on too many individual matches. Rugby League matches don't offer the potential for the big-priced wins of horse racing or golf, for example, but they can be profitable ventures if finding value in the margins.
How can I watch it on TV?
Irish viewers will be able to watch the action on BBC, with the men's, and women's wheelchair tournaments shown on the channel. All 31 men's World Cup matches will be also be live streamed on the OURLEAGUE app.
More About Rugby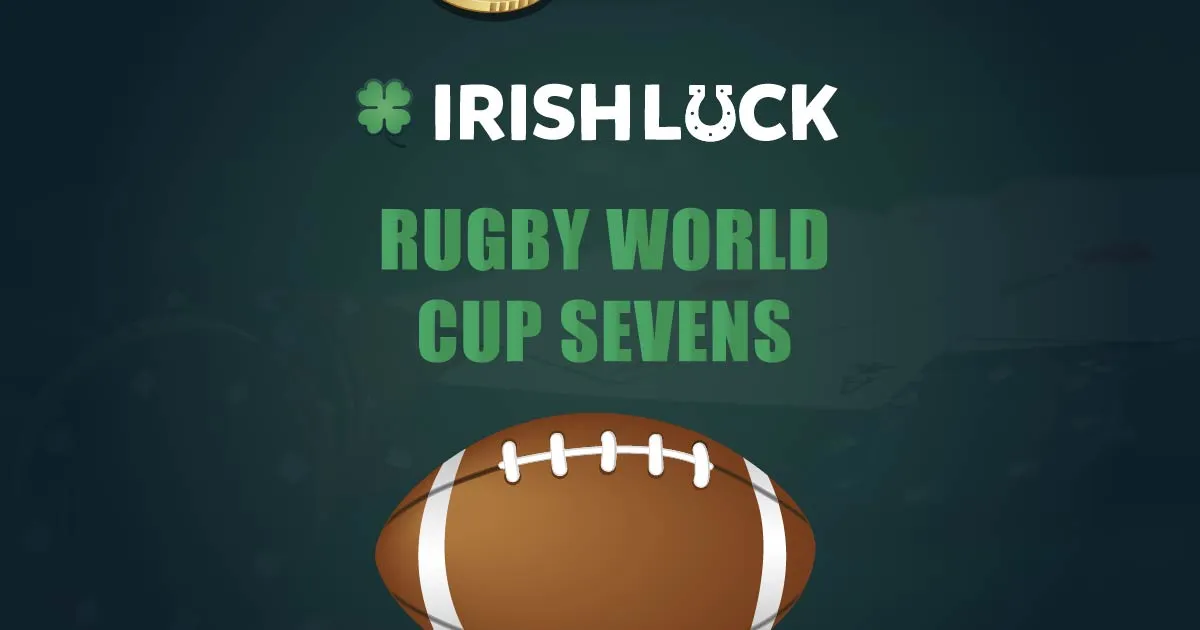 Rugby World Cup Sevens Betting 2023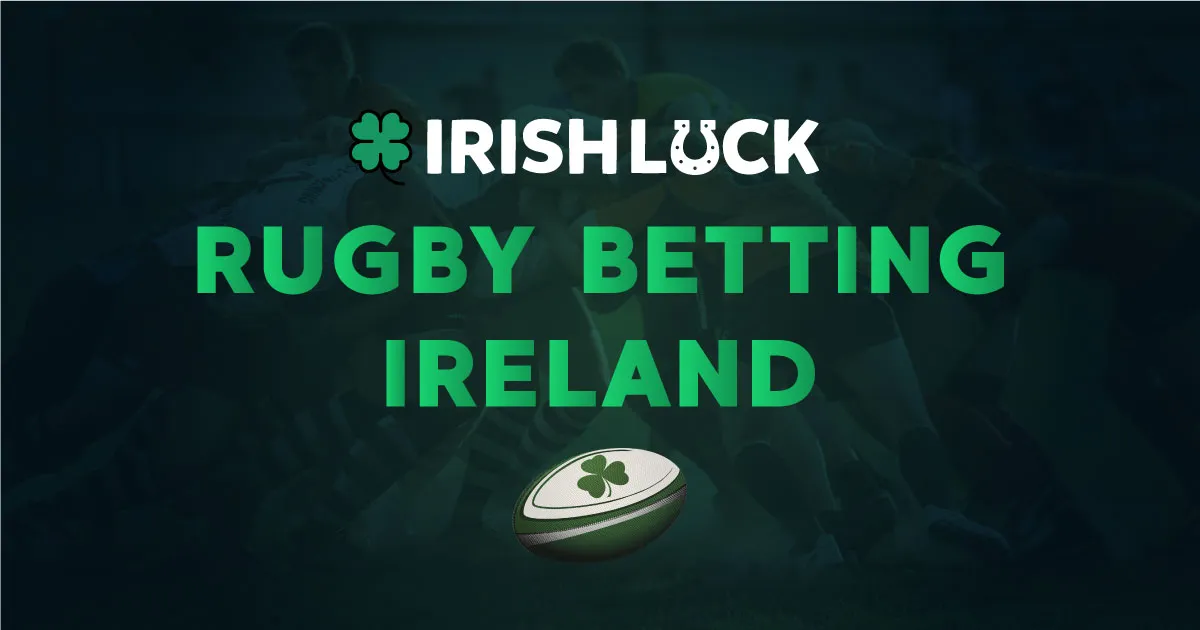 Rugby Betting Ireland 2023


Rugby Star Slot 2023

Have You Found What You're Looking for?
Your feedback is paramount!