Top 10 best boxers of all time
Below, I listed the top 10 boxers that I'll be talking about in more detail.
Sugar Ray Robinson
Muhammad Ali
Henry Armstrong
Harry Greb
Willie Pep
Roberto Duran
Floyd Mayweather Jr.
Joe Louis
Sugar Ray Leonard
Benny Leonard
Without further ado, let's get started!

Sugar Ray Robinson
Years active: 1940-1965
Record: [175-19-6, with 109 knockouts]
Sugar Ray Robinson's career
During his legendary two-decade career, Sugar Ray Robinson dominated the welterweight and middleweight divisions, being the reason the term 'pound-for-pound' became popular. In an incredible 201 fights, Robinson picked up 175 wins, with 109 of them coming via knockout. He was unbeaten in his first forty matches, eventually losing to Jake LaMarta in his first of six encounters with the Bronx Bull. Robison was voted the Associated Press's greatest fighter of the 21st Century, another accolade that has cemented his position on the Mount Rushmore of boxing.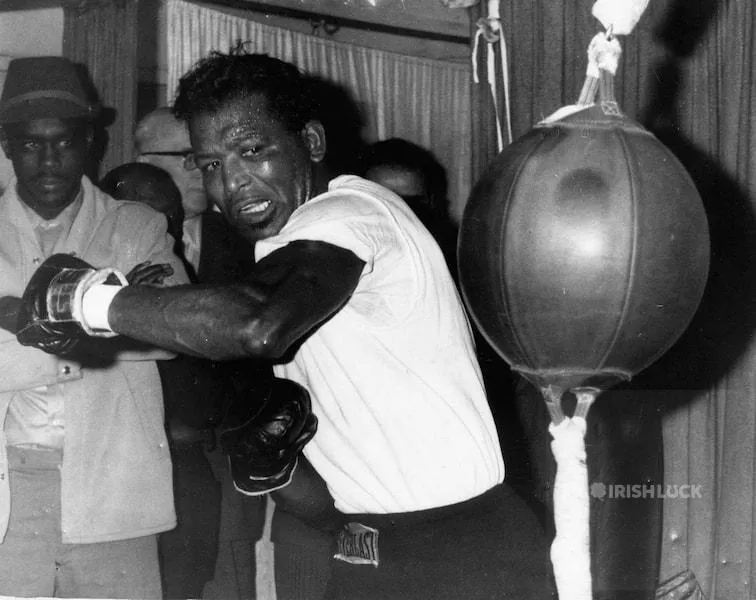 Boxer 'Sugar' Ray Robinson training
Muhammad Ali
Years active: [1960-1981]
Record: [56-5, with 37 knockouts]
Muhammad Ali's career
When most people think of the greatest boxers of all time, Muhammad Ali is the first name that comes to mind. Ali transcended the sport and is considered one of the most influential sportsmen of all time. His victory over Sonny Liston gifted the world with one of the most iconic sporting images of the 20th century, and that was just the start of his fame. Ali took part in some of boxing's most historic fights. His clash with George Foreman in Kinshasa, known as The Rumble in the Jungle, is one of the most viewed boxing matches in history, with some estimates saying up to 60% of the world's population tuned in at least once during the fight.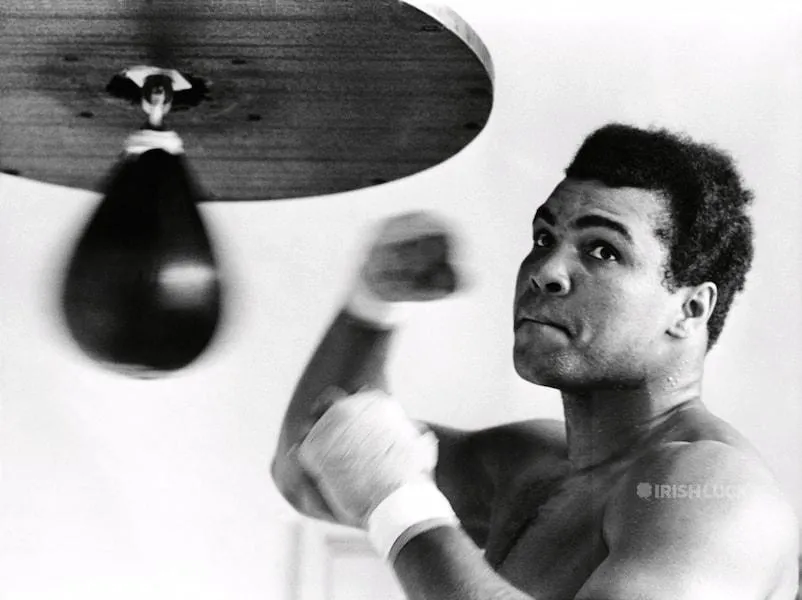 Muhammad Ali (January 17, 1942) is an American former professional boxer, philanthropist and social activist. Originally known as Cassius Clay he won six Kentucky Golden Gloves titles, two national Golden Gloves titles, an Amateur Athletic Union National  
Henry Armstrong
Years active: [1932-1945]
Record: [151-21-9 with 101 knockouts]
Henry Armstrong's career
Before the days of countless world titles, Henry Armstrong reigned supreme, holding three world titles at three different weights. He won the featherweight, welterweight, and lightweight titles between 1937 and 1938. He nearly added a fourth to his collection when he went to a draw with middleweight champion Ceferino Garcia in 1940. Armstong finished his career with an incredible 151 wins, 101 of which came through knockouts.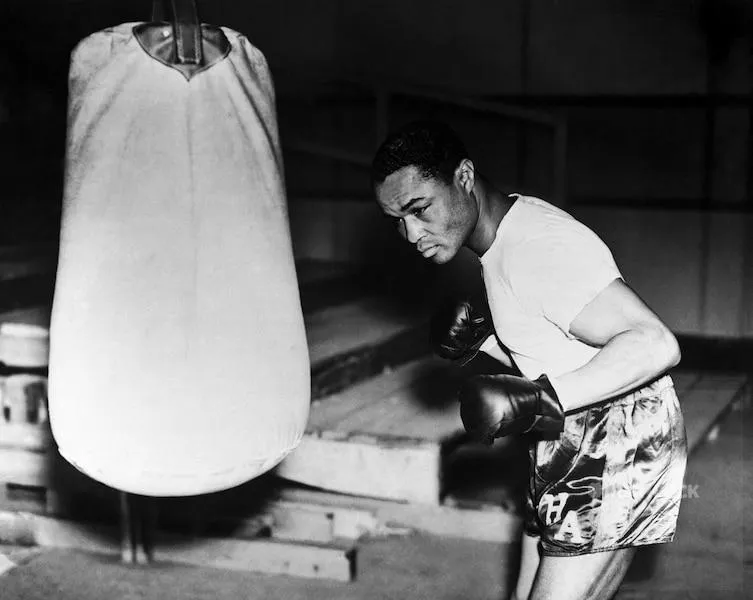 Henry Armstrong, American boxer, who is amongst an exclusive group of fighters who have won boxing championships in three or more different divisions. He also has the distinction of being the only boxer to hold three world championships at the same time

Harry Greb 
Years active: [1913-1926]
Record: [105-8-3 with 48 knockouts]
Harry Greb's career
While his career didn't last as long as others during his time, Harry Greb's incredible in-ring performances cemented his status as one of the greatest pound-for-pound boxers that ever lived. Many boxing historians consider him to be the greatest middleweight of all time. He is also the only boxer to have ever defeated Gene Tunney, the man who would go on to dominate the heavyweight division during the same time-period.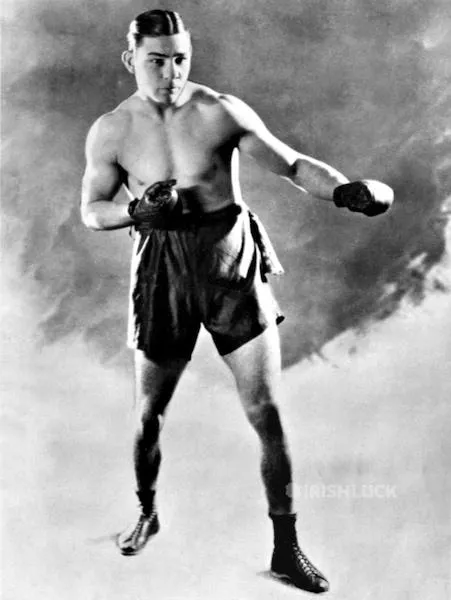 Harry Greb, Middleweight Champion of the World
Willie Pep
Years active: [1940-1966]
Record: [230-11-1, with 65 knockouts]
Willie Pep career
Willie Pep holds one of the most impressive winning streaks in boxing history, winning 62 fights before losing to Sammy Angott by unanimous decision in 1943. That kind of record alone would have put him in the conversation for the greatest of all time, but the fact that he came back from life-threatening injuries in 1948 to box for nearly two more decades really cements his status. Pep is widely considered one of the greatest featherweights of all time, and while he comes in at number five on our list, historians have wondered just how great he could have been had he not suffered injuries.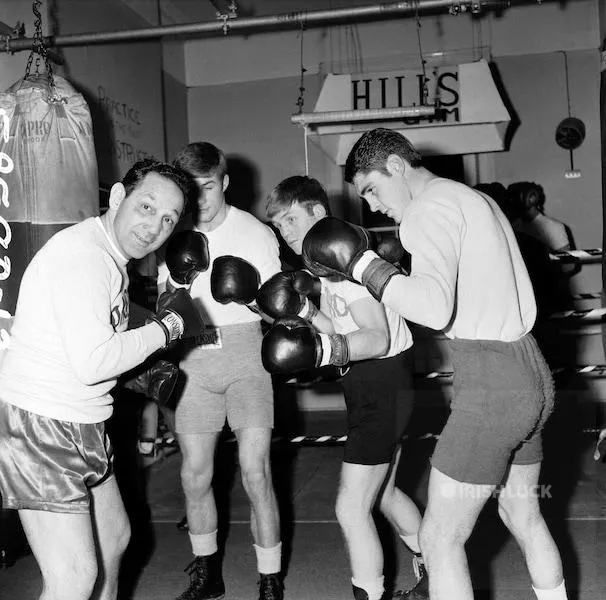 Former World Featherweight Champion Willie Pep tutors Mark Rowe, Alan Rudkin and Jimmy Anderson
Roberto Durán
Years active: [1968-2001]
Record: [103-16, with 70 knockouts]
Roberto Durán's career
Roberto Durán's incredible boxing career spanned over five decades, making him only the second boxer in history to achieve such a feat. Durán dominated the boxing world throughout the 1970s, with an incredible 54-1 record during the decade. He held championships in the lightweight, welterweight, light middleweight and middleweight divisions, but it was his work in the welterweight division that he is best known for. His classics with Sugar Ray Leonard are considered some of the best boxing matches of the 80s.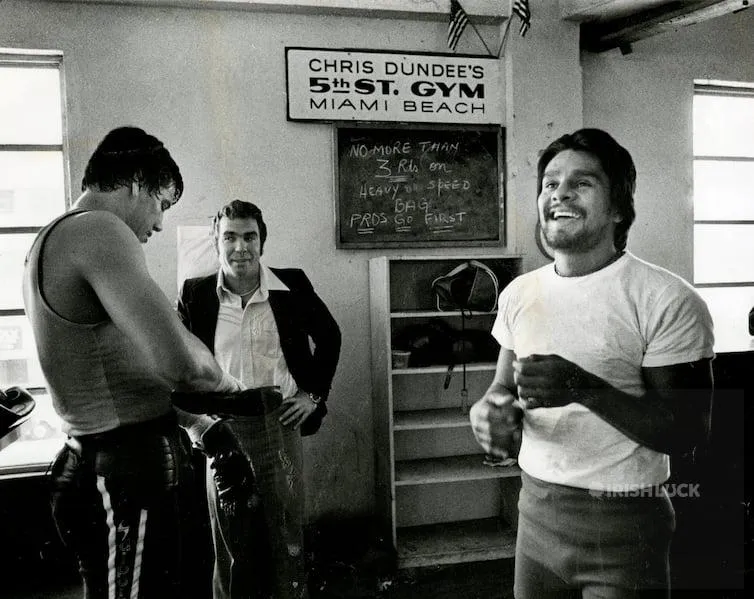 February 6, 1980, Florida, USA: 261980 - A cheerful Roberto Duran does some warm-up exercises before a workout in the ring with sparing partner.  
Floyd Mayweather Jr.
Years active: [1996-2017]
Record: [50-0, with 24 knockouts]
Floyd Mayweather Jr.'s career
Very few boxers get to bow out with an unbeaten record, but that's exactly what Floyd Mayweather Jr. did in 2017. While many will dispute Mayweather's spot among the greatest of all time, denying a man that simply couldn't be beaten is tricky. Mayweather's defensive approach may not have pleased everyone, but there is no denying that he is a man who knew how to play the game and make a ton of money while doing it. The likes of Manny Pacquiao, Oscar De La Hoya, and Ricky Hatton were all victims of Mayweather's quality in his prime. While he may be fighting Youtubers for fun now, he still deserves his spot among the sporting greats of the 21st Century.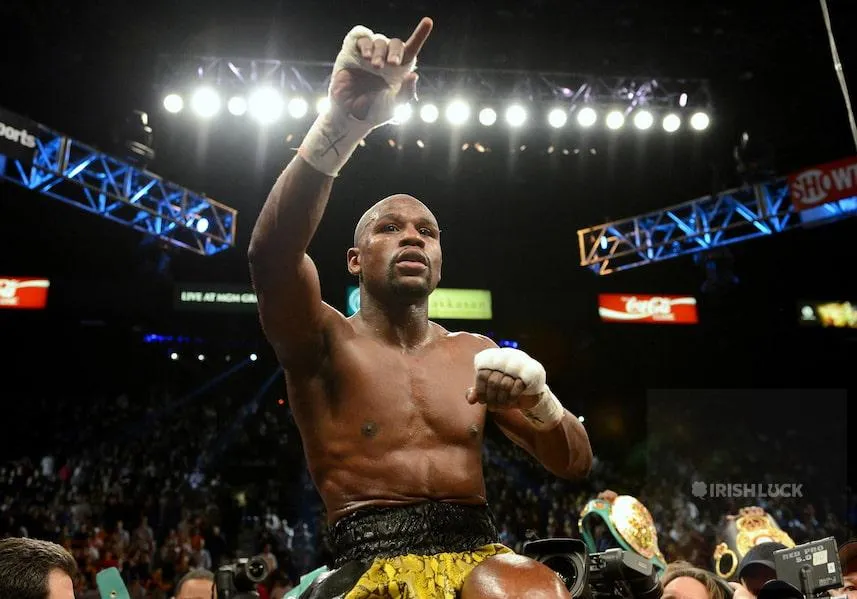 Floyd Mayweather, Jr. of the United States celebrates after winning the WBC welterweight title bout at MGM Grand Garden Arena in Las Vegas, Nevada, United States 
Joe Louis
Years active: [1934-1951]
Record: [66-3 with 52 knockouts]
Joe Louis's career
Joe Louis is regarded as one of the greatest heavyweight boxers of all time. Louis holds the record for the single longest world championship reign in any weight division, holding the world heavyweight title from 1937 until 1949. The Brown Bomber defended his title 25 times during his reign, defeating the likes of Billy Conn and Jersey Joe Walcott along the way. He finished his career with 66 wins and three losses, with his final two losses, to Ezzard Charles and Rocky Marciano, both coming in the final year of his career.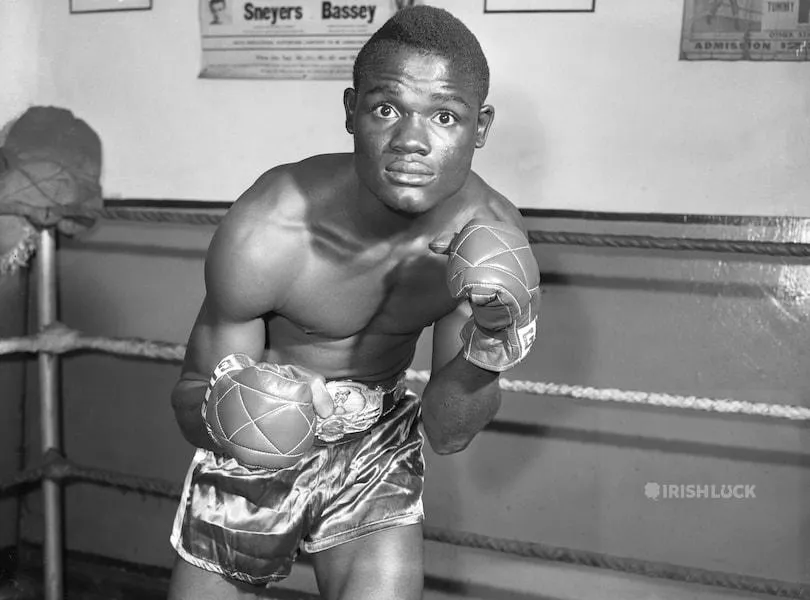 Boxer Joe Louis during a training session in Liverpool
Sugar Ray Leonard
Years active: [1977-1997]
Record: [36-3-1, with 25 knockouts]
Sugar Ray Leonard's career
Sugar Ray Leonard was one of the most important boxers of the post-Muhammad Ali era. He was one of the 'Four Kings' of the 1980s alongside Roberto Durán, Thomas Hearns, and Marvin Hagler. The four men were instrumental in keeping boxing popular throughout the decade, and their in-ring clashes shone a light on the lower weight classes.
His back-to-back clashes with Durán in 1980, dubbed The Brawl in Montreal and No Mas in New Orleans, are considered two of the best matches of the decade. Sugar Ray's temporary retirement due to a detached retina left many wondering what heights he could have reached, but his career still ranks among the greatest of all time.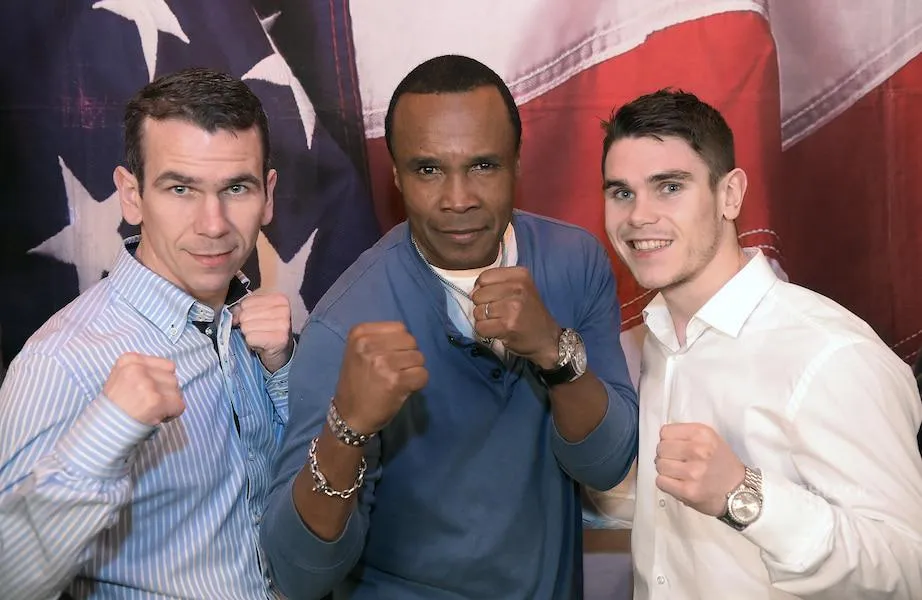 Boxer Sugar Ray Leonard meets friends and fans at a Charity night at the Dickens Inn. Sugar Ray with local boxers, Martin and Tommy Ward
Benny Leonard
Years active: [1911-1932]
Record: [185-22-9, with 70 knockouts]
Benny Leonard's career
By today's standards, Benny Leonard's numbers are simply unimaginable. The 5ft 5in New York Native fought an astonishing 219 fights over the course of a 21-year career, winning 185 of them and landing 70 knockouts. He holds the record as the longest-reigning lightweight champion of all time and is one of the most influential lightweight boxers of the early 20th Century. At one point, Leonard went an incredible 154 fights without defeat.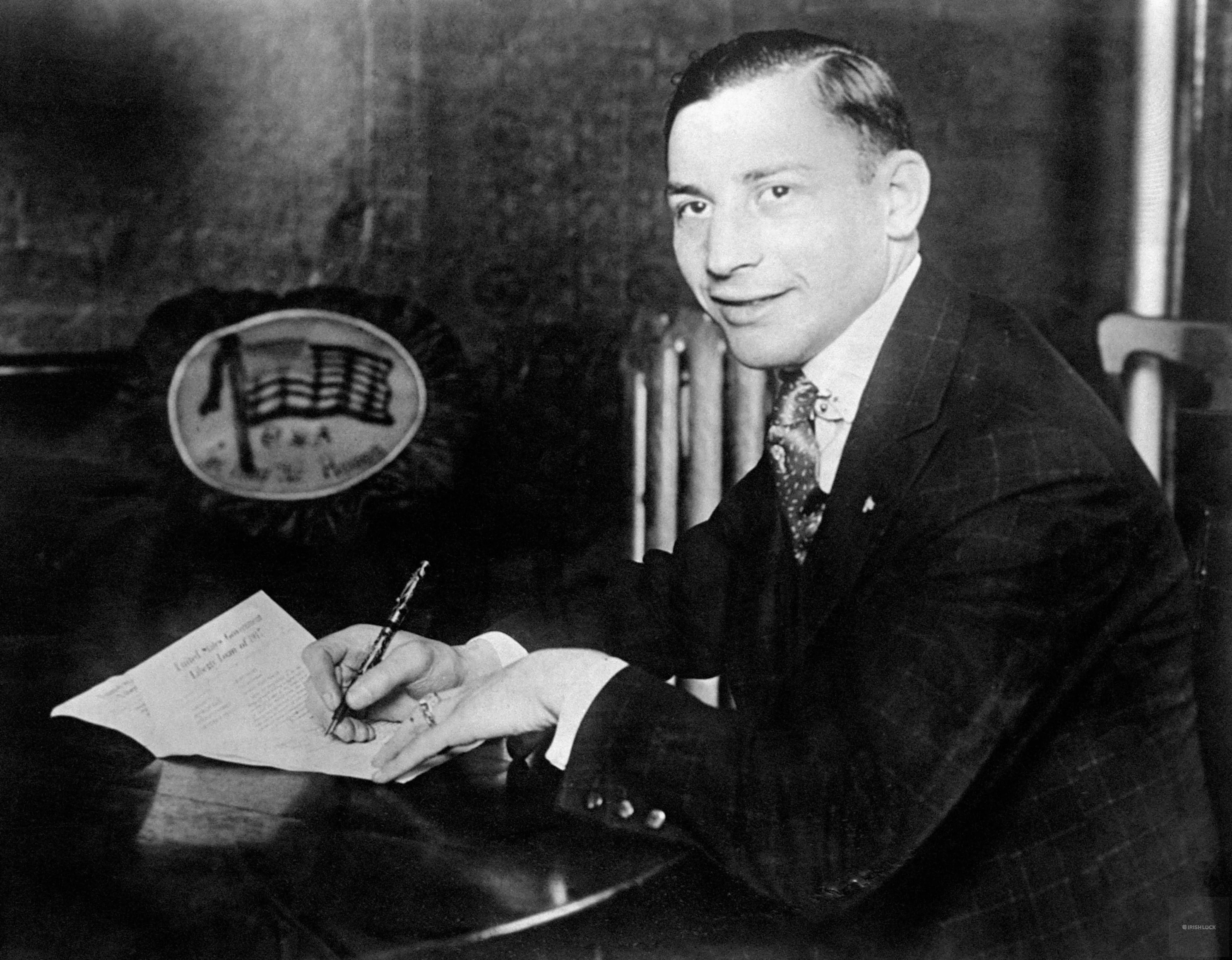 Boxing - Lightweight - Benny Leonard 
How We Chose the Best Boxers of All Time
Choosing the best boxers of all-time was not easy, but we used the following criteria to help us out: 

Record
The most obvious metric we used to measure the greatness of these boxers was their in-ring records. The time period in which a boxer was active was factored in, with boxers from the earlier part of the 20th century being much more active than today's boxers.

Championships
Of course, another useful metric for boxers is the number of championships they won, how long they held the belts, and who they defeated during their reigns.

Quality of their opponents
Some boxers can build up an impressive record simply by using their power to avoid big fights. We analysed the careers of each of the boxers we ranked and factored in the opponents' quality and the time period they fought in.

Mainstream appeal
Whether purists like it or not, boxing is a money sport that needs to stay relevant to make money. We have looked at the mainstream impact boxers have had and how they have helped keep boxing relevant and, in some cases, take it to the next level.
Best Boxers of All Time: Honourable Mentions
Not every boxer could make the top 10 list. Each of the men listed below was considered, and there are plenty of arguments to be made for their inclusion. Let's take a look at some of our honourable mentions. 
Manny Pacquiao
Manny Pacquiao is the only eight-division world champion in the history of boxing and is widely regarded as one of the greatest Southpaw boxers ever to put on a pair of gloves. He faced and defeated the likes of Marco Antonio Barrera, Juan Manuel Marquez, and Erik Morales on multiple occasions but did come up short against his great contemporary, Floyd Mayweather when the two men squared off in 2015. 
Evander Holyfield
Evander Holyfield wasn't known as 'The Real Deal' for nothing. Holyfield is the only man to have held a heavyweight championship on four separate occasions and he is widely considered one of the greatest boxers of the 90s. He is also one of very few boxers to have handed Mike Tyson a defeat. 
George Foreman
Big George is one of the most iconic men to step foot in a boxing ring. He is the oldest world heavyweight champion in history, dropping the belt when he was an astonishing 46 years old. Foreman was unbeaten for the first 40 matches of his career, with his first defeat coming at the hands of Muhammad Ali in the legendary Rumble in the Jungle. 
Mike Tyson
Mike Tyson sits alongside Muhammad Ali as one of the most famous boxers ever. Iron Mike was one of the biggest draws in the sporting world in the 1990s and is one of few boxers who has really transcended the sport. He is widely known as one of the most aggressive boxers in history, famously taking a chunk out of Evander Holyfield's ear when the two men met in 1997. 
Tyson Fury
The Gypsy King, Tyson Fury, is one of the best heavyweight boxers of the modern era. His 2015 victory over Wladimir Klitschko cemented his rise to the top, and his trilogy with Deontay Wilder is seen as one of the best of all time. Potential matches with Oleksandr Usyk and Anthony Joshua could see Fury earn a spot among the top 10 in the future. 

Jack Johnson 
Few boxers have had the historical impact that Jack Johnson has. Johnson became the first African-American to win the world heavyweight title, doing so during the height of the Jim Crow era. His victory was an inspiring symbol for black rights in America. While his record may not be as impressive as some other heavyweights, his impact is undeniable. 
Lennox Lewis
Lennox Lewis is widely regarded as one of the greatest British boxers of all time, and a quick look at his record will tell you why. Lewis was among the most popular heavyweight fighters in the world in the 1990s and is the only man to have picked up victories over Mike Tyson and Evander Holyfield. He bowed out in 2003 with a victory over Vitali Klitschko, ending his career with just two losses to his name. 
Rocky Marciano
Rocky Marciano had one of the shortest careers of anyone on this list, active for just eight years between 1947 and 1955. That should tell you everything you need to know about his impact. He retired with an unbeaten record of 49-0. He won the NYSAC, NBA, and The Ring world heavyweight championships from Jersey Joe Walcott, and defended them six times before announcing his retirement.  
Best Boxers Currently
Boxing is once again one of the biggest sports on the planet, and a new generation of fighters is competing for their place among the best of all time. The following are three of the best pound-for-pound boxers in the world. 
Oleksandr Usyk 
At the time of writing, Oleksandr Usyk is the man currently sitting at the top of the table. He is ranked number 1 in the world in the Ring's pound-for-pound rankings, and he is the reigning WBA (Super), IBF, WBO, and IBO heavyweight champion. Usyk's record is 20-0, with the Ukrainian's most notable successes coming in back-to-back victories over Anthony Joshua. 
Tyson Fury 
Alongside Anthony Joshua, Tyson Fury is the biggest name in British boxing. Fury is the reigning WBC heavyweight champion and has a career record of 33-1-0, with his solitary draw coming in an iconic encounter with Deontay Wilder. A victory over Wladimir Klitschko in 2015 was one of Fury's most famous moments, while later wins over Deontay Wilder have cemented his status as one of the best heavyweights in the world. 
Naoya Inoue
Naoya Inoue is perhaps the most deadly lightweight boxer in the world. He has been dubbed 'The Monster' thanks to his speed and knockout abilities. As of April 2023, he holds a record of 24-0-0, with 21 of his wins coming by knockout.
Is Muhammad Ali Better than Mike Tyson?
You would have to be brave to come down strongly on either side of the Muhammad Ali vs Mike Tyson debate. The two boxers are among the greatest in history and arguably the two most iconic fighters ever to wear gloves. Tyson's punches were legendary, and it is hard to know whether Ali would have been able to get up from one, but it is also impossible to say whether Tyson would have landed one. 
Ali was renowned for his speed in the ring, and he endured beatings from the likes of Sonny Liston and George Foreman and still come out on top. Ali was also much more experienced than Tyson, and many would argue he was a much more rounded boxer.
Has Floyd Mayweather Ever Lost a Match?
No. Floyd Mayweather ended his professional career with a perfect 50-0 record. He won 27 of his 50 fights by knockout. Since retiring from professional boxing, Floyd Mayweather has taken part in several exhibition bouts, including notable matches with Youtubers Logan Paul and Deji Olatunji. 
Who Has the Most Knockouts in Boxing History?
The record for the most knockouts in boxing history is held by Billy Bird. The British-born boxer is said to have fought an incredible 356 matches over the course of his professional career. He won 128 by knockout, a record that is not likely to be beaten in today's professional environment. 
Is Mike Tyson One of the Best Boxers of All Time?
Yes. Mike Tyson is widely considered by many to be one of the best heavyweight boxers of all time. Many people consider the peak of Tyson's career to have been in 1988 when he defeated Michael Spinks in just 91 seconds to become the Undisputed Heavyweight Champion. Tyson's fame and popularity were through the roof at this stage, and he was the best-known boxer on the planet. He would go unbeaten for the first 37 fights of his career, with his first defeat coming at the hands of Buster Douglas in what many consider to be one of boxing's all-time greatest upsets. In the eyes of some fans, Tyson's legacy is somewhat tarnished by the fact that he continued boxing for too long, suffering losses in three of his last four professional fights.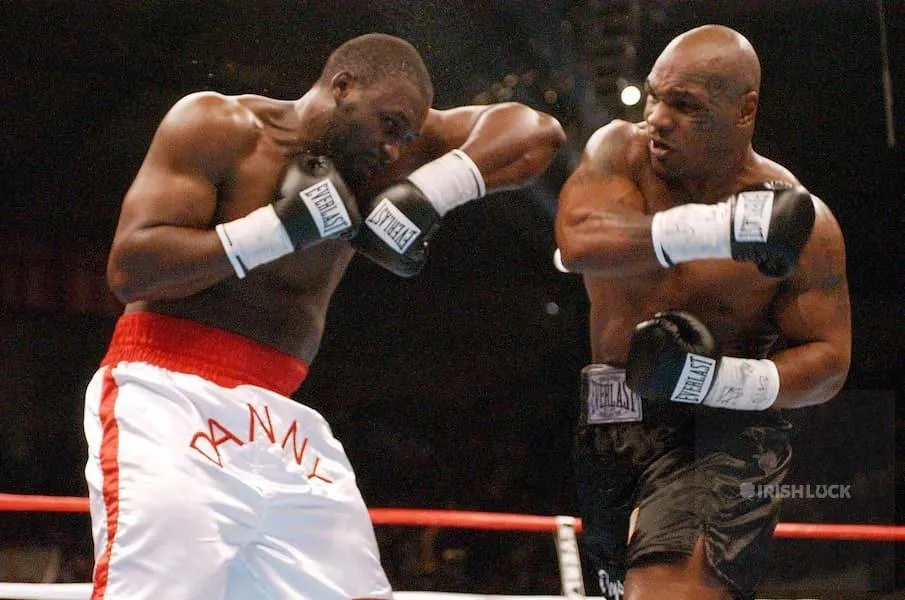 Where Can You Bet on Boxing?
Spreadex:
Spreadex is one of the best boxing bookies around, allowing players to bet on both fixed-odds and spread-betting markets. You will find some of the most competitive odds in the industry with Spreadex, and the operator also provides live streams for smaller boxing events.
Bet365:
Bet365 is one of the best all-around bookmakers. Its boxing markets are up there with the best, with the operator covering major and minor events around the world. You will find competitive odds and a huge selection of prop markets for big fights. New customers at Bet365 can get up to €50 in bet credits. 
 888Sport:
888Sport is a classic when it comes to everything sports betting. Irish players can bet on a number of sports including boxing. New players at 888Sport get a generous welcome offer of 100% up to €100 on your first deposit with the code Top100.
Closing Thoughts on Best Boxers of All Time
Picking the best athlete in any sport is a difficult task, and boxing is right up there as one of the most daunting. The history of boxing is rich with exceptional athletes from different weight divisions and periods, and hypothetically pitting them against one another is near-impossible. One thing we can agree on, though, is that boxing is one of the greatest sports on the planet for precisely that reason. This list could look totally different in 10 years' time. In fact, it could even look different this time next year, but for now, let's just appreciate the greatness of the men listed here.
Have You Found What You're Looking for?
Your feedback is paramount!