Pimped Slot
Pimped, an online casino slot, is all about shiny objects, bill-fluttering, and other undesirable aspects of the rap scene. Are you 50 Cent's biggest fan on the planet? Is Snoop Dogg your favorite musician? Do you too imagine living a life filled with willing women with sizable booties, gold jewelry, and wads of cash in your pocket? The ideal slot for you might be Pimped. The video slot machine game "Pimped" from Play N' Go has a hip-hop theme. The game has a dazzling, fast-paced vibe to it, just like everything hip-hop. It has a playing icon that strongly resembles the popular hip-hop artist Snoop Dog.
Keep on reading to learn more about this game!
Play For Free
Play Pimped slot for free in demo mode today!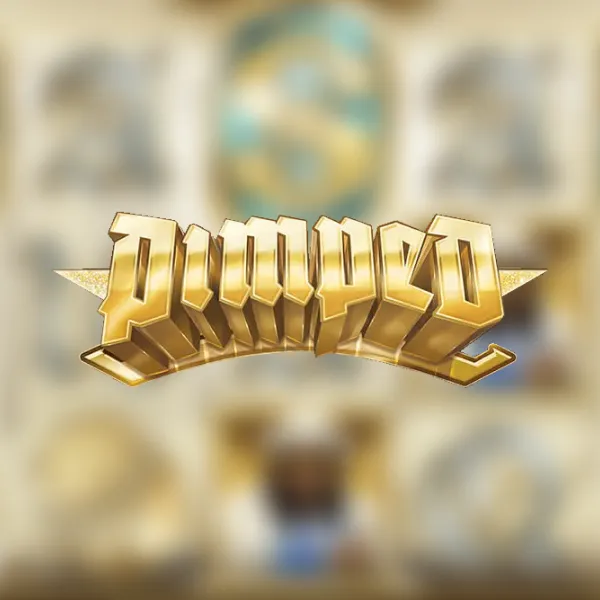 Play Pimped for Real Money
Our team picked out the best Irish online casinos for you to play this slot for real money. Pick your favourite one today and start playing.
Rank
Casino
Bonus
Pros
Secure Link
Pimped Slot Pros & Cons
Pros
🤑 Win spins bonus feature
💸 Potential to win big
🤘 Brilliantly-themed graphics
Cons
😭 No progressive jackpot
🌟 Flashy theme won't suit all players
Features
The maximum number of paylines is 10, but you can choose to play with fewer. You have effectively altered the volatility by playing with fewer paylines and increasing the stake per line. With Pimped, you may wager as little as €0.01 and as much as €50 every spin.
The "wild" symbol is the fist with the golden knuckles; it takes the place of all other symbols except for the scatter symbol. One thousand lovely coins are awarded for five wilds on an active payline. The second most expensive symbols in this slot are the two rappers, who quite resemble Snoop Dog and 50 Cent. Five similar ones cost 750 and 500 coins, respectively. These are undoubtedly not small sums. 
Theme
The hip-hop music industry serves as the setting for Play 'n Go's glitzy slot Pimped. Play 'n Go is continuing to display its adaptability and variety here with the Pimped slot. The younger, blingier version of the Microgaming classic is best characterized as Pimped. Given that younger people are more likely to enjoy this sort of game, the game may be seen as more enticing to them. Because it was created in high definition and uses visually stunning symbols like money, women, and showy jewelry, this game is of a higher caliber. The sound effects also perfectly match the theme of contemporary rap music. The residents of the penthouse apartment with views of a city's nighttime skyline are affected by the symbols in Pimped.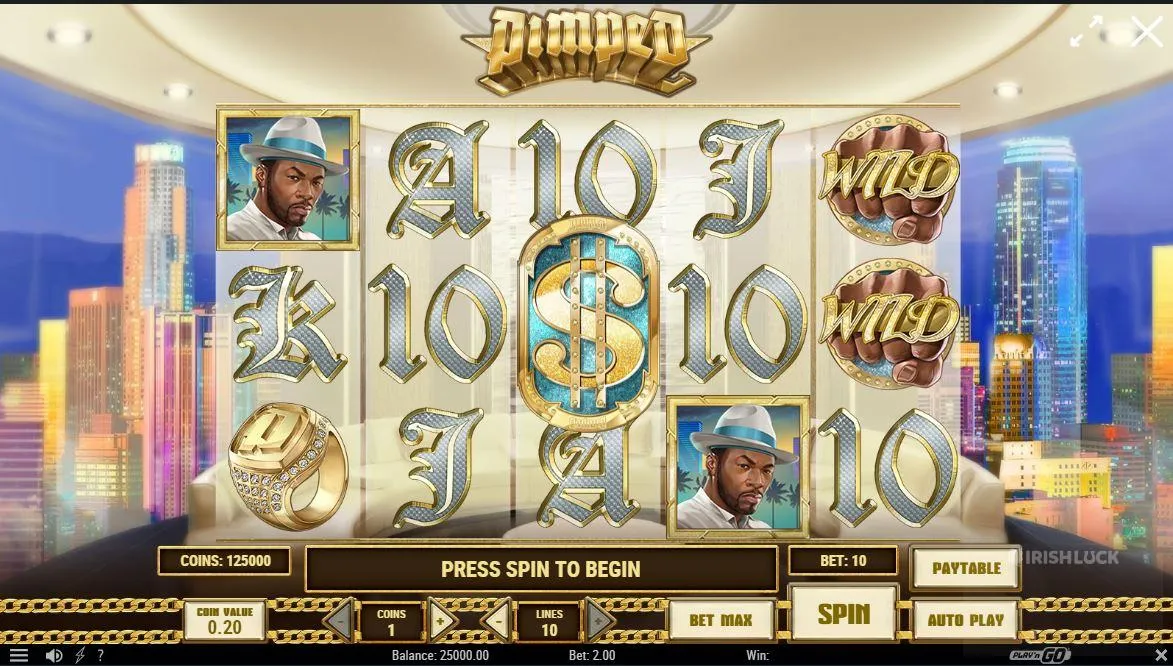 Symbols and Payouts
In fact, a casual onlooker might refer to the game's emblem as Snoop Dog. Other prominent symbols in Pimped that are in keeping with its hip-hop concept are dollar bills, beautiful women, sparkling rings, and gold dollar signs. The game's graphics are crisp, and the theme song has a distinct powerful bass and snares. The songs have audience cheers in the background and are synthesized and layered. Players of this game should feel as though they are performing at a concert, according to Play N' Go.
As that classy R&B song starts playing, settle in for some luxurious gaming. Pimped has 10 paylines in addition to a few unique features that will make everything you touch sparkle. When three or more of those sparkly puppies appear on the reels, you are awarded five free spins. That huge juicy dollar sign serves as the game's scatter symbol. On each of those "Win Spins," as they are known, you are assured a win. Even if you don't win your original wager, the lovely, constant flow of cash will make you feel comfortable in your faux fur.
Unsurprisingly, the Wilds insignia is a fist with a "Wild" knuckleduster. Assemble them densely to increase your chances. The Gamble round increases the level of excitement in the card game. When you click "Gamble" after receiving a reward, you can choose between a deck of cards' two colors or its four suits. Identify the upcoming card correctly to win and treble your prize. To earn up to 2500 coins, get it right 5 times in a row!
RTP & Volatility
RTP, short for "Return to Player," denotes the speculative return a player might anticipate from a game over time. The RTP for Pimped is 96.51%. Although this is only a theoretical percentage and does not ensure that you will always receive 96.51% of your investment back, the higher the RTP, the higher the average payouts and the greater the likelihood of winning. In this manner, you can earn money without having to turn to a stripper pole. The volatility is moderate, and you can win some real money, especially in the bonus game. 
How To Play
The amount of lines to be played is your choice.
As always, I like to use the highest number of spins when there are stacked wilds active.
You have the choice to increase both the coin value and the amount of coins you play per line.
With a maximum bet of €2 coins, five coins per line, and ten lines, a spin costs €100.
Just 10c is the smallest for all the lines. The auto-spin option is available for up to 50 spins.
Pimped Slot on Mobile
You can take the Pimped vibe with you everywhere you go thanks to Play'n GO's mobile design. Pimped will be waiting for you when you check in on a desktop, an Android device, an iPad, or an iPhone if your favorite casino offers Play'n GO games. Wherever you are, the Pimped slot is available.

About Play'n GO
Without Play'n GO, the world of online slots wouldn't be as diverse and interesting. Play'n GO doesn't focus on creating a single kind of slot machine. It tries out many themes, styles, and features. Therefore, its portfolio by itself may very well be sufficient to draw in any participant. Grid slots, however, is a unique category that brought the studio the most attention. Without a doubt, Play'n GO is one of the most renowned software providers.
Pimped Slot Bonuses

Free Spins
The free spins bonus is initiated by three or more scattered dollar symbols. Five free spins are awarded to you, and each one is guaranteed to result in a win. In addition, the game has additional stacked wilds and offers more free spins. Extra free spins are awarded for each dollar symbol that appears on the screen during the bonus round. This implies that you virtually always receive a large number of additional free spins as part of every free spin bonus. 20 free spins are the most you may earn when using the bonus.

Jackpot
The 500,000 coins up for grabs (the game's maximum prize) are not to be sneered at, even though Pimped lacks a progressive jackpot. Players have plenty of coins to take home, with a bonus gambling game paying up to 2,500 coins.

Additional Game Features
Five high-value symbols appear in Pimped, including a roll of cash, a hideously expensive gold watch, a couple of scantily clad women, and two males (hip-hop artists Curtis Jackson and Snoop Dogg, one of whom is eerily similar to Huggy Bear). The Lesser values are represented by the dazzling and metallic 10, J, Q, K, and A symbols. When compared to other Play'n GO slots' more liberal symbols, this game's symbols can be regarded as a little tight-fisted. The second-lowest paying symbol is the customer, who will pay you 500x for getting five of him on the reels, while the primary symbol, Mr. Pimp Man, will pay you 750x your stake for getting five of him on the reels.

Wilds and Scatters
The game's wild symbols are knuckle-duster-adorned fists, the kind that would have been seen on the fingers of flashy hip-hop musicians. The highest paying hand is the fist, which pays 200 for four on a line and 1,000 for five. In contrast to other Play N' GO games, Pimped's wilds do not scatter. The person wearing glasses and a cap, the roll of money, and the dancers are some additional wilds. The scatter symbol that initiates the primary feature is a sparkling dollar sign in blue and gold. The signs are identifiable because the designers made them golden in color, alive, and audible when they are struck. A chance to win spins is presented by a total of 3 scatters. Players could be unhappy that there isn't a different reward for getting the three-win spins.

Win Spins Bonus Game
The first thing you'll notice when you activate the Win Spins function is that it starts to rain dollars, which swiftly turns into a snowstorm. Additionally, the tempo of the music picks up as some vocalists are incorporated into the background track. You begin with 5 free spins, each of which has a win-guaranteed outcome. Although you can get up to 20 spins overall by landing on the scatter (dollar) symbol anywhere on the reels, this does feel on the short side in comparison to bonus rounds in other games. You will receive two extra winning spins for each one you hit. With this slot machine, you can win up to 1 million coins from a single feature.
Paylines
The 10 pay lines in Pimped. 5 reels, grouped in 3 rows, make up these lines. The configuration enables players to use two coins on each of the five reels, resulting in a total of 10 pay lines.
Highest Payout
With pimped, you can earn a maximum payoff of 10,000 times your wager. Pimped offers an auto-spin option that is limited to 50 spins and has a minimum investment of 10 cents and a maximum stake of €100.
Our Verdict
Pimped is a breath of fresh air for the slots world, and one that hasn't really been imitated since, much like how rap exploded onto the music industry. In addition to the unique concept, the gameplay is a well-known favorite among players. Pimped isn't a difficult slot with a lot of complicated rules to learn. This is simple, extremely volatile gambling that might pay out significantly when five of a kind or Win Spins occur—ideally both simultaneously.
Players spin for the chance to win rewards up to 10,000 times their initial wager. Enough for the newest Maybach equipped with everything? Probably not, but Pimped is still one of Play'n GO's higher-paying slots thanks to that sum. Will you still like Pimped if you don't like rap music or the scene? Indeed, why not? The extravagant display of wealth is all done in good fun, and the high-performance math model offers challenging gaming in addition to the respectable prizes.

FAQs
Can I win real money on Pimped slot?
Yes, the only way to play Pimped for real money and receive real winnings is to have a registered account with a casino.
Can I play Pimped slot on mobile phone?
This slot machine may be played on any device and is ideal for mobile use.
How to win playing Pimped?
This is a legitimate video slot machine that produces random results; all you need is luck. To discover out how much you can win and how, look through the paytable.
More Slots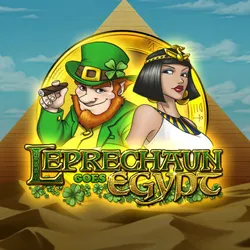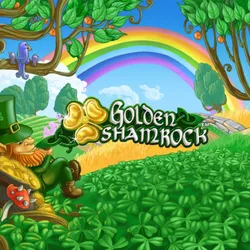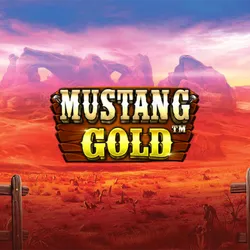 Have You Found What You're Looking for?
Your feedback is paramount!