It's no secret...whatever your likes and dislikes are about online casinos, there will be a slot game for it. However, some slots make waves more than others and 'Fortune Tiger' by PG Soft is one of them. With its engaging Asian theme, exciting features and the potential for scoring big wins, this slot game has attracted a lot of players seeking both entertainment and winnings. 
In this review, we will take you on a mystical journey through the world of 'Fortune Tiger'. From the possibility of playing the game for free to discovering the best casinos you can play for real money, you will have all the information that you need on this popular slot. It's time to get lucky!
Repayment percentage
95.83%
Play For Free
Before diving into the nitty-gritty of 'Fortune Tiger', you can experience the game firsthand at no cost through our free demo mode. Here, you can spin the reels without risking your own money, giving you the chance to get a feel of the game, its features, and potential payouts. 
Click the 'Play Now' button below to start your free adventure with Fortune Tiger and test your fortunes.
Play Fortune Tiger Slot For Real Money
Once you've had a feel of the game in our free demo, you might want to see if the odds are in your favour by trying your luck for real money. We have compiled a list of recommended and reputable online casinos where you can play 'Fortune Tiger' for great rewards. These casinos offer a safe, secure and enjoyable gambling environment, ensuring your gaming experience is fun and fair.
Rank
Casino
Bonus
Pros
Secure Link
Fortune Tiger Slot Pros & Cons
Like most casino games, 'Fortune Tiger' has its pros and cons. Let's take a closer look at what makes this game stand out from the crowd and where it might fall short.
Pros
⭐ An immersive and vibrant Asian theme
🤑 Free spins and bonus rounds features
👏 High quality graphics
Cons
💨 High volatility game
😵 Some features might be complex for beginners
Features
Fortune Tiger is an Asian-themed original slot game by PG Soft. Designed in the familiar format 3x3 with five paylines, the game features high-quality graphics, themed background music, and bright colours. Perfectly optimised for mobile devices, you can play this game anytime and anywhere. 
With its many features, one that strikes us the most is the Respins feature, which can win you big if luck is on your side!
Theme 
Fortune Tiger's theme will take you on an enchanting journey into Asian culture filled with symbols and traditional elements. The game transports players to a mystical world where dragons, koi fish, lucky coins, and poker symbol cards know no bounds. PG Soft does not take its graphics lightly, so the intricate details and vibrant colours capture the essence of Asian folklore. 
The audio also complements the theme perfectly, adding a layer of presence to the gameplay. Whether you're a fan of Asian culture or appreciate great-looking slot games, 'Fortune Tiger' is worth a spin.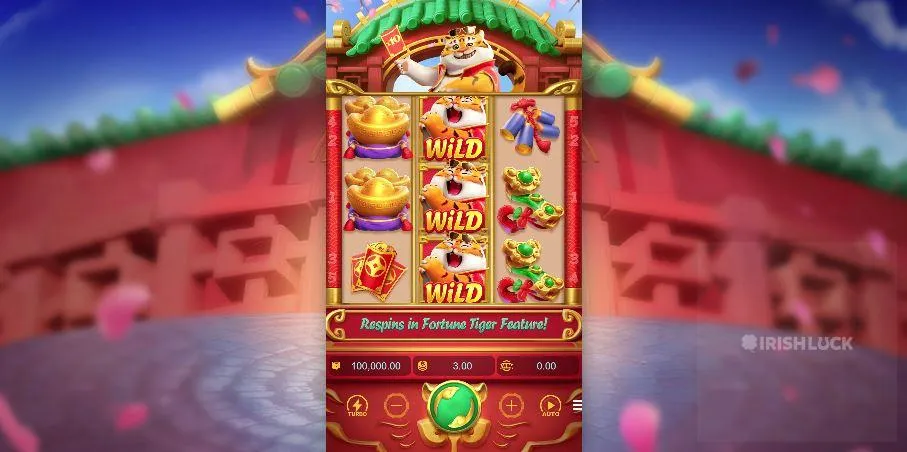 How To Play
Getting started with 'Fortune Tiger' is easy even if you're still a beginner. Here's a step-by-step guide on how to play the game: 
Select your bet: Start by deciding how much you want to wager and adjusting your bet size to your preferred amount. 
Spin the reels: Once you set your bet, it's as simple as hitting the 'Spin' button and setting the reels in motion. You can also select 'Auto Spin' to automate a predetermined number of spins. 
Wait to win: Look for a winning combination by looking at the symbols on the reels. The game will automatically calculate your winnings. 
Be responsible: Remember always to gamble responsibly. Set betting and playing time limits to ensure a safe and enjoyable experience.
Extra Slot Features By Type
Fortune Tiger has various additional features that add excitement and raise the possibility of big prizes. Let's have a look at these features.

Wild Symbol
The Fortune Tiger serves as the game's wild symbol. Barring the scatter symbol, the wild symbol can complete winning combinations instead of any other symbol on the reels. Multiple wild symbols appearing on an active payline could result in massive payouts and even a max win.

Free Spins
The number of free spins awarded to players who trigger the Fortune Tiger feature bonus is determined by the number of scatter symbols landing. The probability of earning large sums increases because all winnings during the free spin phase are multiplied by a specified multiplier. By landing more scatter symbols during the round, you can reactivate the free spins feature.

Scatter Symbol
Fortune Tiger's scatter symbol is a golden Gong. The free spins bonus round begins when three or more scatter symbols appear anywhere on the reels.

Fortune Tiger Jackpot
This slot has a progressive jackpot feature that allows players to win large sums of money. When the function is activated randomly during gameplay, players are presented with a wheel with several jackpot levels. To claim the relevant jackpot prize, spin the wheel and land on one of the jackpot segments.

Buy Feature
Fortune Tiger has a Buy Feature option for players who want rapid access to the game's bonus features. Players can bypass the base game and directly trigger the free spins feature by paying a predetermined sum.
RTP & Volatility
One crucial aspect that players consider when choosing a slot game is its RTP (return to player) percentage. Fortune Tiger has an RTP of 96.81%, which provides favourable odds for players. Since this game offers medium volatility, it strikes a balance between regular small winnings and max winning combinations. This guarantees a fun gaming experience for all without taking huge risks.
Highest Payout 
Players often look out for slots with the potential for substantial payouts, and Fortune Tiger is no exception. The highest payout in this game can vary depending on several factors, including your bet size, the specific combinations you land on each reel, and the presence of multipliers and bonus features. 
If luck is on your side, you can get a jackpot win of x2,500 times your initial bet while playing Fortune Tiger. We suggest watching for symbols and/or combinations that offer the game's biggest wins. 
Maximum Bet
Fortune Tiger accommodates various betting options to cater to all players with varying budgets and preferences. The game's maximum bet is €250 per spin. Betting the maximum amount can lead to larger payouts. However, it is important to gamble responsibly and ensure that your bet aligns with your budget. 
Minimum Bet
On the opposite side of the coin, Fortune Tiger also offers a minimum betting option, which is €0.25 per spin. This indicates the smallest wagering amount you can place on a single spin. 
Starting with the minimum bet allows you to have fun while playing the game without risking much money. As you become familiar with the gameplay and features, you can adjust your bets per your preferences.
Playing Fortune Tiger Slot on Mobile
We live in a day and age where mobile casino gaming has surpassed desktop or laptop gaming, and an increasing number of gamers prefer to play slots on their mobile devices while on the go. The amazing thing about PG Soft is that all their slots are designed with mobile gamblers in mind. If you want to play on your mobile device, the Fortune Tiger slot is compatible with iOS devices, Android, tablets, and other platforms.
All you need to play on the go is a fully-charged smartphone and a WiFi or data internet connection, and you're good to go! 

About PG Soft
'Fortune Tiger' is a PG Soft creation, a renowned software provider in the iGaming industry. PG Soft is known for its innovative and visually stunning games catering to various audiences. With its solid reputation, the company is committed to excellence for players and casino operators. 
The company has a wide range of slots and mobile-friendly games in its portfolio, making it a prominent player in the industry. This shines through in Fortune Tiger and many other slot games by PG Soft.
Tips When Playing Online Slots
When playing online slots or on a slot machine, understanding some key strategy tips can enhance your overall gaming experience. While slots are largely games of chance, these tips can help you make informed decisions:
Bankroll management: Set a budget and stick to it. This ensures you don't overspend or chase losses.
Choose the right slot for you: Select slots with a suitable volatility level for your preferences. High volatility slots offer larger but less frequent payouts, while low volatility slots offer smaller, more frequent wins.
Read the paytable: Familiarise yourself with the game's paytable to understand the symbols, paylines, and potential payouts
Play for fun: Treat slots as entertainment, not a way to make money. Wins are random, so enjoy the game regardless of the outcome.
Use special features like free spins and bonuses: Take advantage of free spins and casino bonuses to extend your playtime and increase your chances of winning.
Know when to stop: Don't chase losses if you're on a losing streak. Set a loss limit and walk away when you reach it.

Remember, there's no foolproof strategy to guarantee wins in slots, but these tips can help you make more informed decisions and have a more enjoyable gaming experience.
FAQs
Can I play Fortune Tiger for free before betting real money?
Yes, you can play Fortune Tiger for free using our demo above. This will allow you to experience the game without risking any of your own money.
Where can I play Fortune Tiger for real money?
You can play Fortune Tiger for real money at reputable online casinos that offer PG Soft's games. Check our list of recommended casinos for a safe and enjoyable gaming experience.
What is the RTP of Fortune Tiger?
The exact RTP percentage for "Fortune Tiger" may vary, but it generally is 96.81%.
How do I trigger free spins in Fortune Tiger?
Free spins in Fortune Tiger can be triggered through specific combinations or bonus rounds. Keep an eye out for the symbols or events that lead to this exciting feature.
Is Fortune Tiger compatible with mobile devices?
Fortune Tiger is mobile-friendly and can be enjoyed on various mobile devices, including smartphones and tablets.
What is the maximum and minimum bet in Fortune Tiger?
The maximum and minimum bet limits in Fortune Tiger can vary depending on the specific version of the game you're playing. However, the general betting limits lie between €0.25 and €250 per spin.
More Slots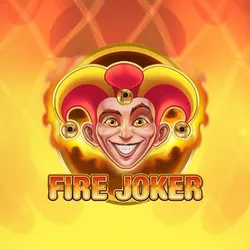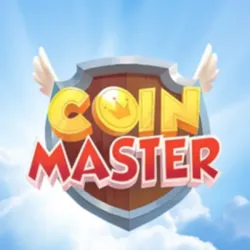 Have You Found What You're Looking for?
Your feedback is paramount!