William Hill Makes Interim Managing Director of Online Permanent
Updated on: 04.01.2020 by Siobhan Aslett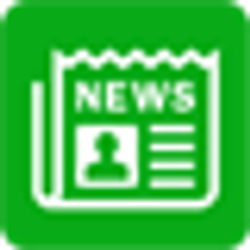 UK-based bookmaker, William Hill, has appointed Crispin Nieboer as managing director online. Nieboer took up the position of interim managing director of online in January after Andy Lee, the then chief executive of the company left, following a review of the online business.
The review into the online division of William Hill revealed a number of significant failings resulting in the declining performance of the business. The company reported an eleven percent decrease in revenue for their online business for the first quarter of the financial year and as managing director of online, Nieboer outlined three key strategies to get the division's performance back on track.
Nieboer has revealed the three key priorities for the business are product enhancement, marketing activity and increasing global reach. Product enhancement will aim to provide William Hill customers with superior customer experience. This project has already been started with the launch of one-minute football markets and their horseracing feature, Cash in My Bet. The company has also started work on a multi-language version of the Trafalgar front-end and its roll-out for Android.
Marketing activity will aim to enhance customer retention and profitability with better use of affiliates and bonus spending. The company will focus on increasing its global reach with launches in new International markets.
"I am delighted to announce Crispin's permanent appointment as managing director of online," announced chief executive of William Hill, James Henderson. "He has a strong track record in digital and has made good progress since taking on the role on an interim basis in January by addressing areas of underperformance in online."
Nieboer first moved to William Hill in August 2013 when he was appointed as director of corporate development and innovation. He moved to William Hill from Gaming Media Group where he was chief executive officer.