KamaGames to Sponsor Irish Olympic Handball Association
Updated on: 04.01.2020 by Dermot Heathcote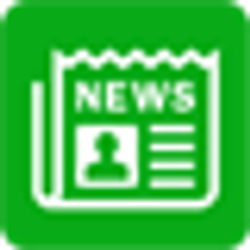 Dublin-based social casino developer, KamaGames, has signed a deal with Ireland's governing body for handball, the Irish Olympic Handball Association (IOHA), to become their lead sponsor for the upcoming seasons.
Under the terms of the agreement, the KamaGames logo will appear on the mens', ladies' and junior teams' matchday and training kits for the next two years.
"We are excited to come on board as the main sponsors of the Irish Olympic Handball Association for the next two years," announced Andrey Kuznetsov, managing director of KamaGames. "Being based in Dublin ourselves, we are happy to have the opportunity to work with the national sporting team."
"The last few years has seen Olympic handball grow in popularity not only here in Ireland, but also worldwide. We are extremely happy to support the sporting community, both amateur and professional across Ireland and feel that such an entertaining, exciting and passionate sport really does reflect our company's core values."
Handball is growing in popularity as a sport, particularly across central and eastern Europe with more than 15 million people from 160 countries participating in Olympic Handball. This agreement comes in time for the Emerging Nations Trophy taking place in June and the World Championships qualifiers which follows soon after.
"The Irish Olympic Handball Association is delighted to be announcing this sponsorship agreement with KamaGames,"said Michael Moloney, secretary of the IOHA. "It is a very exciting time for the Irish Men's National Team right now with the IHF Emerging Nations Trophy in June 2017 and the qualifiers for the World Championship happening soon after. The support from KamaGames will help us to not only prepare the team so that they can perform at their best, but also support the development of the handball players of the future through our National Academy Projects too."