It is not easy to win the World Cup. Of the 32 coaches set to be involved in this year's edition, only Deschamps is the only one who has previously got his hands on the trophy as a manager. As ever in football, luck plays a part. But guiding a team to World Cup glory requires tactical acumen, smart strategising, masterful man-management and numerous other qualities.
A total of 20 managers have won the World Cup since the competition was created in 1930. We have analysed all of their achievements and picked out a top 10. So without further ado, here are the best managers in World Cup history.
10. Aymore Moreira 
🌎: Brazil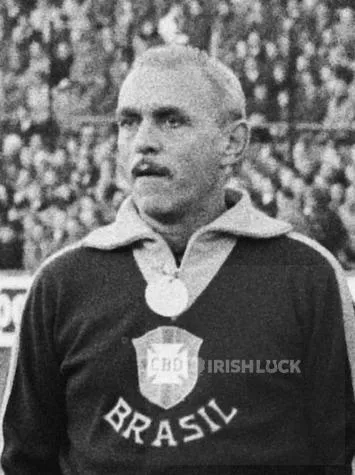 Vicente Feola led Brazil to the nation's first-ever World Cup title in 1958. He left the job the following year but returned for the 1966 edition in which the Selecao were knocked out in the group stage.
In between those two tournaments, Brazil lifted the trophy under Aymore Moreira. Their success in Chile came to be overshadowed by the glorious team that graced the football fields of Mexico in 1970, but this is a triumph which should not be forgotten – and one for which Moreira deserves great credit.
Pele was only 21 years old in the summer of 1962, but he was already among the best players on the planet. His injury in Brazil's second game threatened to derail their campaign, yet Moreira kept his cool. He created a framework in which Garrincha could shine – the forward was the tournament's standout performer – while the introduction to the team of the centre-back Mauro proved to be a masterstroke.
Amarildo, who replaced Pele in the side, scored twice against Spain in the last group game before confident victories over England (3-1), Chile (4-2) and Czechoslovakia saw Brazil retain their crown.
9. Alf Ramsey 
🌎: England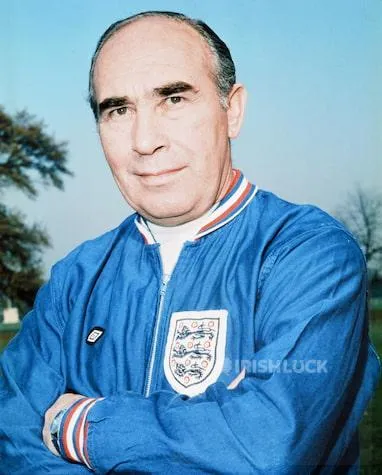 In 1953, England were humbled on home soil by the 'Magical Magyars' of Hungary. The Three Lions lost 6-3 at Wembley, but that scoreline flattered the hosts, such was the one-sided nature of the contest. It was a match that showed England was no longer at the vanguard of the international game.
Alf Ramsey made his final appearance for his country that day. He was defiant in the aftermath, insisting that England had not been outclassed. But deep down, the right-back learned lessons from his team's shortcomings. Thirteen years later, he was in the Wembley dugout rather than on the pitch when England had crowned world champions for the first (and to date only) time.
The Three Lions did benefit from a home advantage in 1966, but their manager's smart tactical tweaks – England first lined up in a 4-3-3 but later switched to a narrow 4-1-3-2, for which they were dubbed the 'wingless wonders' – were an integral part of their success.
8. Sepp Herberger 
🌎: West Germany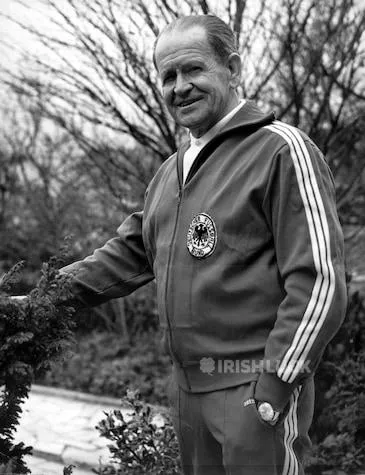 A few months after that 6-3 win at Wembley, Hungary thrashed England 7-1 in Budapest for good measure. They were the red-hot favourites going into the 1954 World Cup, in which almost everyone expected the great side of Ferenc Puskas, Sandor Kocsis, Zoltan Czibor et al. to emerge triumphant. Yet they were halted in the final by Sepp Herberger's West Germany, who came from 2-0 down to win 3-2 in the 'Miracle of Bern'.
It was an astonishing result because the Mannschaft had lost 8-3 to Hungary in the group phase (albeit with a weakened team, with Herberger opting to rest several stars).
West Germany could not compete with Hungary for talent, yet Herberger fashioned a collective worth more than the sum of its parts. He also instilled a never-say-die mentality that came to the fore in the final, as West Germany shocked the Magyars to win the World Cup for the first time. 
7. Juan Lopez 
🌎: Uruguay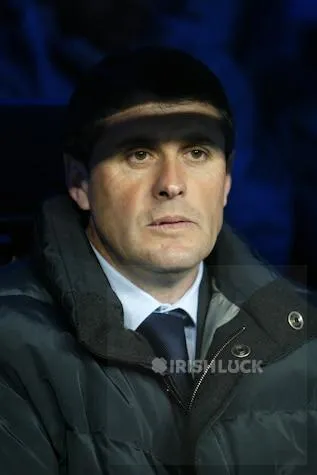 As far as the Brazilian public was concerned, their national team were champions-in-waiting. On the morning of the final game of the 1950 World Cup, various newspapers and politicians declared victory. Twenty-two gold medals were readied for the squad, while the mayor of Rio de Janeiro saluted the players as World Cup winners in a pre-match speech.
You can guess what happened next. Brazil only needed a draw to triumph (the final round of that World Cup was a four-team group rather than a knockout competition) and they took the lead against Uruguay, but their tiny neighbours responded with two goals of their own to stun the Maracana into silence.
Juan Lopez was the mastermind behind Uruguay's victory. He inspired his team to achieve what many considered to be the impossible, emphasising a tight defence (at least by the standards of the time) and ensuring Uruguay were difficult to play against. Every player in Lopez's side knew what was required of him both with and without the ball, while the manager ensured they were able to weather the storm in that decisive clash with Brazil, which remains the most celebrated game in Uruguayan history.
6. Carlos Bilardo 
🌎: Argentina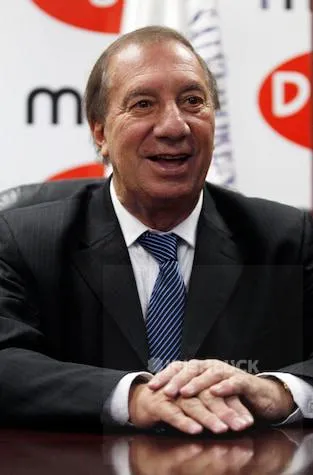 Cesar Luis Menotti and Carlos Bilardo are the only two managers who have won the World Cup for Argentina, but that is where the similarities end. The two men viewed football very differently: Menotti was a romantic who encouraged an attacking style of play, whereas Bilardo was a pragmatist who asserted that the result was the only thing that mattered.
Diego Maradona's superhuman contributions in 1986 led to suggestions that Argentina were a one-man team and that Bilardo was bailed out by having a genius in his side. Yet while we should acknowledge Maradona's magnificence, both accusations are unfair. Bilardo was an excellent coach who created the foundations upon which his best player could shine. Argentina were well organised throughout the tournament in Mexico, and none of their opponents had any answer to their 3-5-2 formation.
Bilardo subsequently led the Albiceleste to the World Cup final in 1990. Argentina knocked out three strong sides in Brazil, Yugoslavia and host nation Italy, before narrowly losing to West Germany at the Stadio Olimpico in Rome.
5.  Mario Zagallo 
🌎: Brazil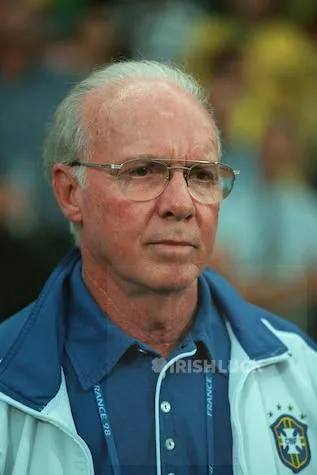 Brazil may have won the World Cup in 1958 and 1962, but their performance in 1966 left a lot to be desired. The Selecao were drawn into a tough group, yet failing to reach the knockout stage was a major blow. They were expected to fare much better four years later, but no one expected Mario Zagallo's side to scale the heights they did.
Ask football fans of a certain generation who the best team they have ever seen is and a large proportion will answer 'Brazil 1970'. That side's legendary status is as secure as ever more than half a century on, while the names of the main men in the squad still roll off the tongue: Pele, Jairzinho, Gerson, Tostao, Rivelino, Carlos Alberto.
Zagallo was an important part of the team in 1958 and 1962, and he proved to be a fine manager too. His 1970 side had a wonderful balance to it and was, in many ways, ahead of its time: one of Zagallo's first acts was to ditch the ultra-attacking 4-2-4 formation of his predecessor and improve Brazil's off-the-ball work.
That structure allowed them to play the free-flowing football for which they are still celebrated. A 4-1 victory over Italy in the final was the perfect way for Brazil to claim their third World Cup in four editions.
4. Enzo Bearzot 
🌎: Italy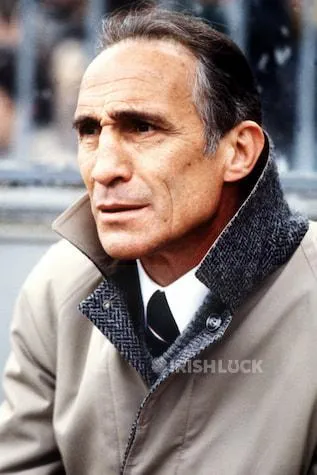 When Enzo Bearzot took charge of the Italy national team in 1975, he had only ever had one club job. Yet he did have valuable experience within international football, having managed his country's Under-23s and then served as assistant to Ferruccio Valcareggi at the 1974 World Cup.
Four years later Bearzot led Italy to the semi-finals in impressive fashion, beating Argentina, France, Hungary and Austria before they were edged out by a terrific Netherlands team. Even so, expectations were not particularly high going into the 1982 edition, which came just two years after a betting scandal rocked the Italian game.
Bearzot's side were widely written off after a disappointing first group phase in which Italy drew all three games. The savvy manager used that as a tool with which to motivate his players, and the Azzurri grew in stature as the tournament wore on. Bearzot was a meticulous tactician whose team was capable of shifting between formations within games, a rare occurrence at the time.
Italy went on to beat Argentina and then knocked out a superb Brazil team, before beating Poland and West Germany to win the trophy.
3. Franz Beckenbauer 
🌎: West Germany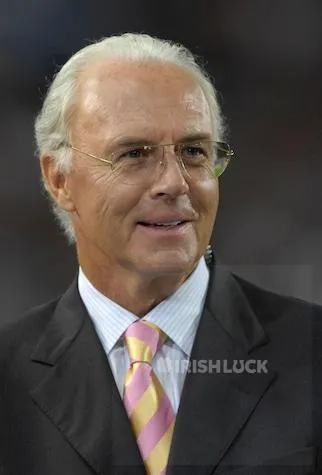 Franz Beckenbauer is one of three men who has won the World Cup as both a player and a manager, alongside Brazil's Mario Zagallo and France's Didier Deschamps. Beckenbauer, one of the greatest footballers of all time, was in the dugout when West Germany triumphed in 1990, having taken charge of his country six years earlier.
His first World Cup as a coach was Mexico '86. The Mannschaft won only one of their three group games but came alive in the knockout phase, beating Morocco, Mexico and France to reach the final, where they were only narrowly defeated by a Diego Maradona-inspired Argentina.
Those two nations met again in the final four years later, but this time it was Beckenbauer who outsmarted Bilardo. Playing in a typically German way with a sweeper (the role that Der Kaiser hadfilled with such aplomb) stationed behind four defenders, Beckenbauer's side fought their way past the Netherlands, Czechoslovakia, England and Argentina in the knockout rounds.
2. Helmut Schon 
🌎: West Germany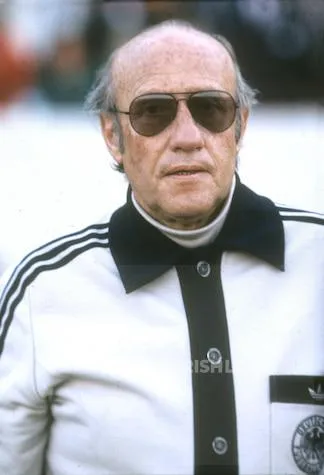 Joachim Low, who led Germany from 2006 until 2021 is not the only long-serving manager the Mannschaft have had. Helmut Schon also enjoyed a lengthy tenure on the touchline, leading the national team at no fewer than four World Cups during a spell in charge which stretched from 1964 to 1978, before which he was assistant to Sepp Herberger for eight years.
Schon led West Germany to the final in 1966, where they gave host nation England a tough game at Wembley. A third-place finish followed four years later, as Italy squeezed past Schon's side in a 4-3 thriller in Mexico City.
It proved to be third time lucky for Schon in 1974, as his team upset the odds to beat the Netherlands in the final. The Dutch were a marvellous side but the excellence of that West Germany team is unfairly overlooked. Moreover, Schon deserves credit for phasing out some of the 1970 crop and employing Franz Beckenbauer in his preferred role as a sweeper.
1. Vittorio Pozzo 
🌎: Italy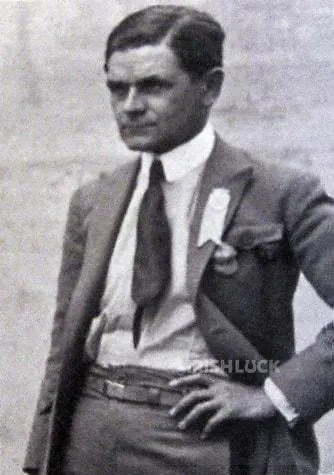 The only coach to have won the tournament twice, Vittorio Pozzo goes down as the greatest manager in World Cup history. Known as the 'Old Master' in his homeland, Pozzo was under huge pressure going into the 1934 tournament, which Benito Mussolini was desperate to win as it was taking place on home soil.
Pozzo understood the importance of physical conditioning and he ensured that Italy were in the best shape possible. That made up for the fact they did not have the most technically gifted squad at the 1934 World Cup, but it must also be mentioned that they benefitted from some favourable refereeing decisions as the Azzurri beat the United States, Spain, Austria and Czechoslovakia.
More impressive was their triumph four years later, when they no longer had home advantage to call upon. Pozzo oversaw victories over Norway, France, Brazil and Hungary to retain the trophy, a feat which has only been matched once since. 
Read More About World Cup