Scientific Games Announces James Bond Licensing Agreement
Updated on: 04.01.2020 by Siobhan Aslett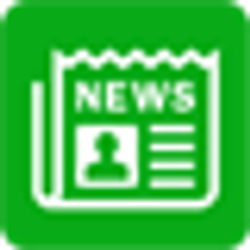 US-based lottery and casino games provider, Scientific Games, has announced it has signed the first ever omni-channel licensing agreement with the James Bond franchise.
The agreement with EON Productions Limited, Danjaq and MGM Interactive Inc, a subsidiary of Metro-Goldwyn-Mayer Inc., will cover land-based gaming, lottery and social slot games. It will allow Scientific Games to leverage all past and future James Bond movies, as well as any actors playing the James Bond character.
James Bond is a fictional character that was first created in 1953 when British author, Ian Fleming published his first novel about the British secret service agent. Since 1962, more than 20 films have been released under the franchise with the most recent coming out in 2015.
"The Bond franchise is clearly a long sought-after and incredibly exciting brand for our industry," stated Kevin Sheehan, chief executive of Scientific Games. "James Bond is synonymous with action, excitement and next-generation technology. We look forward to harnessing the power of the Bond brand to drive innovation across the company in the years ahead."
Scientific Games plans to showcase the first James Bond slot game in October at the Global Gaming Expo in Las Vegas. The game will join the company's large portfolio of games with any future games based on the brand to be released across all channels.
"We have been excited about this license opportunity for a very long time and are thrilled that Kevin Sheehan and his team at Scientific Games were able to secure the exclusive licensing rights," said Ronald O. Perelman, chairman of the board of directors of Scientific Games.
The terms of the multi-year agreement have not been disclosed, including the financial details and the number of years the deal will apply for.