Gaming Realms Launches Britain's Got Talent Gaming Site
Updated on: 04.01.2020 by Cameron Murphy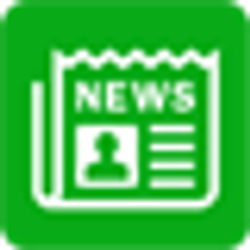 UK-based gaming operator, Gaming Realms, has launched a new online gaming site based on the popular UK TV series, Britain's Got Talent. The three-year deal was signed with TV content distributor and producer, FremantleMedia.
The deal with FremantleMedia allows Gaming Realms to develop gaming content based on both the Britain's Got Talent and The X factor brands. Last year, the company developed games for a website that they launched based on the reality TV singing contest, The X Factor. The primary game on the site is Slingo which has become the most popular with players. The newest gaming site, based on Britain's Got Talent has gone live to co-incide with the beginning of the tenth series of the show which returned this weekend.
"In a short space of time Gaming Realms has managed to sign agreements with two of the most popular entertainment shows on British television," commented Patrick Southon, chief executive of Gaming Realms.
"This latest agreement will open us up to a sizeable new audience with whom we expect our bespoke Slingo format to be very popular."
Gaming Realms has signed a number of other deals recently, including with TV producing company, Endemol, as well as with social games producer, Zynga. The company's Endemol deal will allow Gaming Realms to develop a mobile gaming brand dedicated to Deal or No Deal. This gaming site is expected to be launched in the coming months.
The agreement with Zynga will see Gaming Realms partner with Zynga to develop a new Slingo slot game for the social casino gaming market. According to the terms of the agreement, the games developer will take a royalty on net revenue from the Slingo game for a period of three years.