Colossus Bets Launches New Syndicates Product
Updated on: 04.01.2020 by Cameron Murphy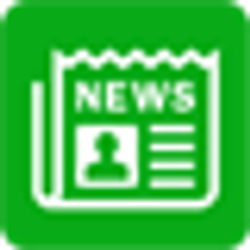 Pool betting operator, Colossus Bets, with its record-sized sports jackpot bets, has announced the launch of their latest new product, Colossus Syndicates, which will allow players to crowdfund tickets into Colossus Jackpots.
The product, which is now live via the company's B2B colossusbets.com website aims to bring new player engagement dynamics to its football pools product. An enhanced version of the product will be launched in the coming weeks via their B2B partner network.
The products allows players with all different size bankrolls, from different territories and playing in different currencies, to join together on a ticket in one of their jackpot pools. Players can select to become the Syndicate Captain to make selections or to defer to another player and rely on their expertise and experience. There are a variety of social features embedded in the product, particularly related to cash-out decisions.
"This product has attracted huge interest since going 'soft' live on our own site earlier this month with spend on colossusbets.com doubling in the period," stated Bernard Marantelli, chief executive and founder of Colossus Bets.
"Colossus Syndicates takes pools to the forefront of betting innovation and our partner operators
are eagerly awaiting its release across the Colossus network."
Colossus Bets has pioneered cash-out and much of their functionality over betting and gaming is unique and has been awarded a series of patents. However, this feature, according to Marantelli, will be among the most innovative and unique betting products to be released in the industry this year.
The release comes only two weeks after A Bet A became the seventh Colossus Bets platform partner, with their product portfolio now available via retail, desktop and mobile for A Bet A customers.