Quick Answer
Below is a list of some of the most successful gamblers of all time.
Tony Bloom 
Bill Benter
Edward Thorp
Phil Ivey 
Bill Kaplan
Chris Ferguson
Howard Lederer
Chris Moneymaker
Patrik Antonius
Howard Lederer
Zeljko Ranogajec
Phill Hellmuth
Archie Karas
Doyle Brunson
The Most Successful Gamblers 
Tony Bloom - Sports Betting and Poker
His is a story known by all. Nicknamed Tony 'the Lizard' Bloom, he is a renowned Poker player. He is based in London, UK, and is known as a Brighton sports bettor. 
By 2008, he had earned €1.3 billion from his gambling career. Bloom has made several Poker tournament appearances. He was also featured on a Late Night Poker television series and had a final table appearance at a World Poker Tour. The man was both quite revered and envied amongst Poker players. In 2005, he finished fourth at the WSOP main event, the World Series of Poker Tournament of Champions.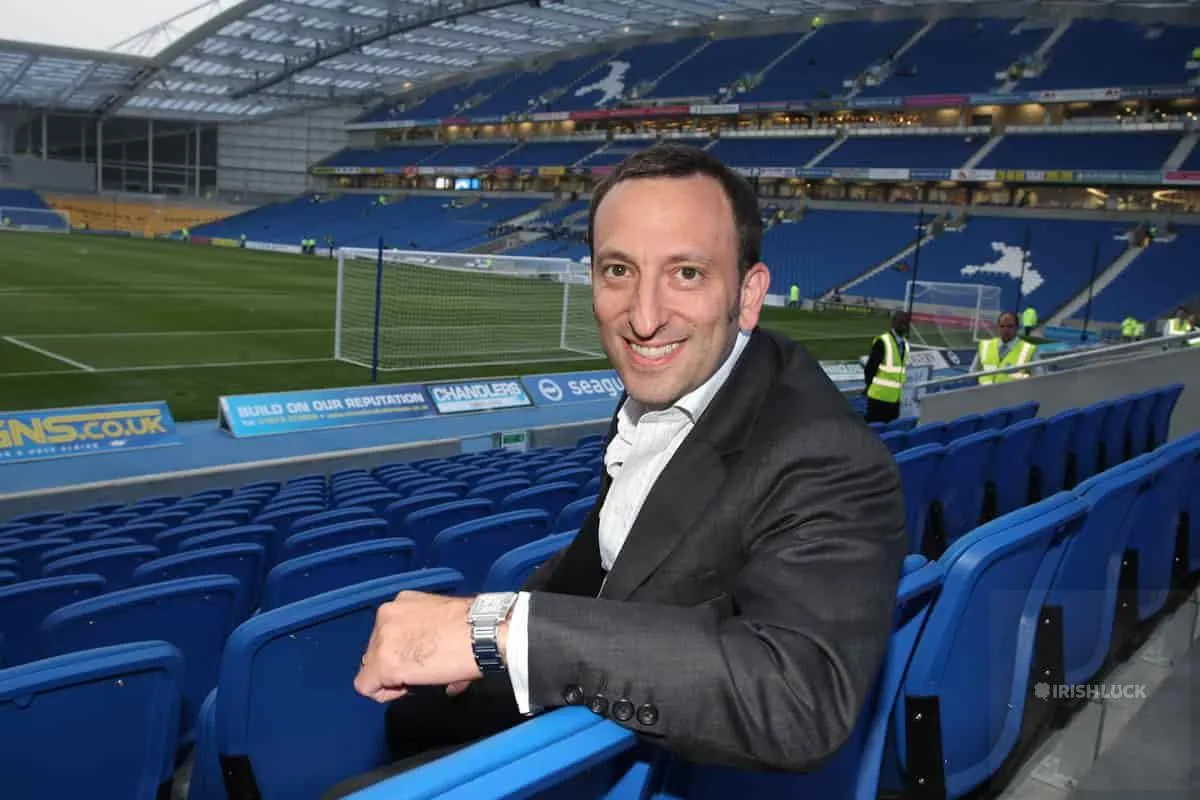 Tony Bloom Chairman and owner of Brighton and Hove Albion Football Club at The Amex Stadium in Falmer near Brighton

He started a company called Starlizard, which offers accurate sports betting consultations to players. Bloom is also involved in property investment and has set up his own gambling casino sites. 
Bill Benter - Horse Racing and Blackjack 
Born in Pennsylvania, William Benter, better known as Bill Benter, started his professional gambling career in Las Vegas. He has a degree in physics, with extensive knowledge of mathematics, which helped his career in the early days. He is known as the second most successful gambler in the world. His focus shifted to horse betting after he spent the first few years playing Blackjack. 
He read a book called Beat the Dealer, which made him extremely adept at the Blackjack table and card counting techniques. However, he was banned from almost all of the casinos in Vegas after they discovered that he was counting cards. In 1984, he became racing partners with Alan Woods and moved to Hong Kong to bet on horse races. Here, he used his analytical mind, mathematical skills, and knowledge to develop computer software that could analyse, predict, and choose horse race winners at sports games, earning him almost $1 billion.
Edward Thorp - Blackjack and Baccarat
One of the most renowned minds in the history of gambling. Thorp is the author of Beat the Dealer, the first book that provided evidence that you could use mathematics to beat the house edge in Blackjack. The winning strategy was simple: track the ratio of high cards to low cards left in the deck. If you could do that, the winning streak at Blackjack tables was yours. The technique requires calculating on the spot, which requires mental mathematical skills. Thorp has a doctorate in maths and a master's in physics from the University of California. He has taught as a maths professor at several universities. 
Thorp used his card-counting techniques in Las Vegas, Reno, and Lake Tahoe. His beginnings as a player were relatively humble. He started with a loan - a bankroll of €9,683 - and on his first-weekend playing, he bagged €10,951 using his techniques. In addition, Thorpe is also known for his disguises, as he would often disguise himself to throw off casino managers so that he wouldn't get turned away.
He also had a good reputation for other casino games, like Baccarat and roulette, which he often played with his wife, Betty Shannon. However, he was mainly known as a Blackjack player. His net worth is an estimated €774 million ($800 million). After finding success with gambling, he turned his attention to Wall Street, where he dabbled in stocks, using his skills and maths abilities to predict market anomalies.
Billy Walters - Sports Bettings
The most renowned sports gambler, Billy Walters, has a net worth of €230 million. He is the reason why many people in the US have placed a bet on some kind of sport at least once in their life. He started betting young, at age 9, with money earned from his newspaper route. He placed a bet on the 1955 World Series and lost everything. He would go on to amass a lot more losses. 
The tide turned when he went to Atlantic City with a partner, and the pair won €3.5 million. After that, he joined a computer group that used computer analysis to predict sports outcomes. Since then, Walters has become one of the most successful sports bettors in the world, starting his lucky 30-year win streak. According to Walter, in a profitable year, he earns almost $60 million (€58 million). However, Walters was convicted of insider trading in 2017 and sent to prison for five years.

Phil Ivey - Poker
Ask anyone who Phil Ivey is, and they will say he is the Tiger Woods of Poker. Ivey is one of the richest Poker players in the world. He has appeared in and won several Poker tournaments, including one on the World Poker Tour. He won his first bracelet at the World Series of Poker in 2002 and went on to win 9 more since then - the youngest player to ever do so at age 38. He holds the record for most bracelets won at non-Poker Hold'em events. He also appeared at nine World Poker final tables.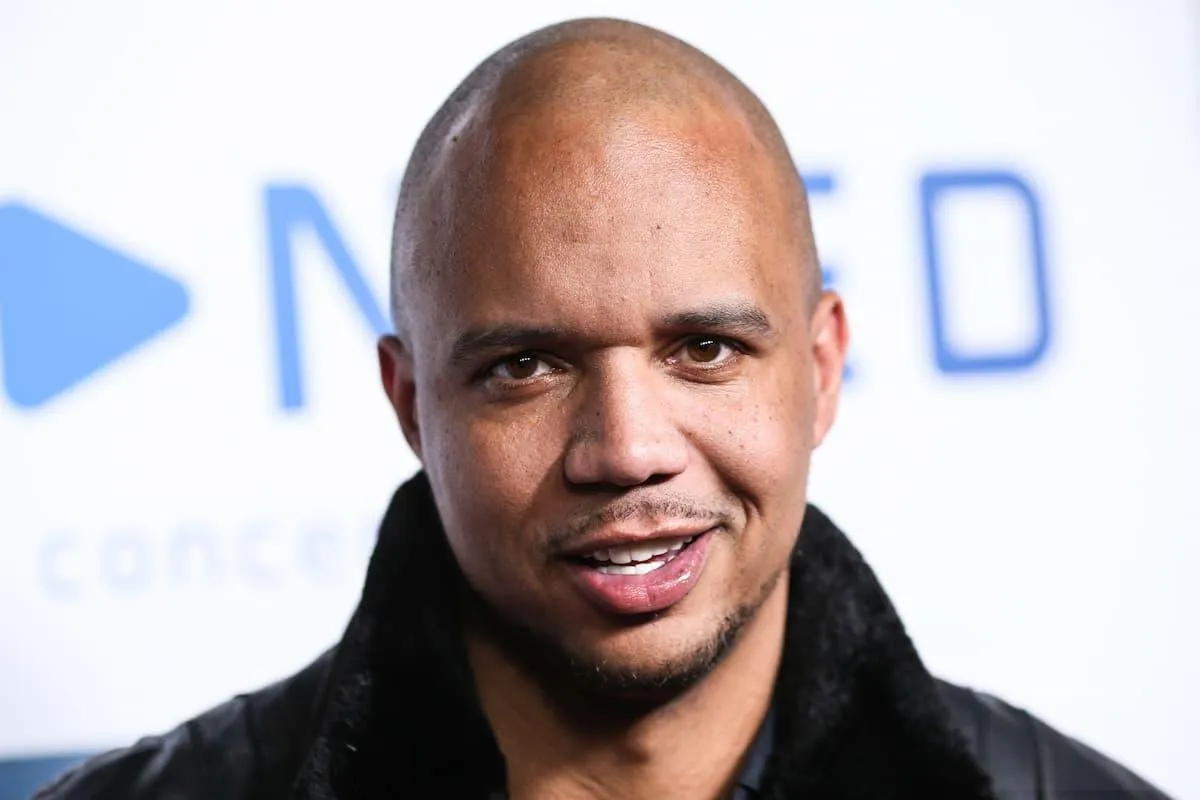 Los Angeles, USA. 14th Dec 2018. American professional poker player Phil Ivey arrives at the 'WANTED' Concert Series

Ivey is known for edge sorting, a technique he used to win €9 million ($10 million) at Borgata Casino's Baccarat table. He made mental notes of the slight differences on the back of each card to identify them when they were dealt to his hand. In 2012, he won over $11 million (€10.8 million) playing Baccarat in London. His net worth is a whopping $100 million. Ivey was inducted into the Poker Hall of Fame in 2017. His Poker career is an example of excellent Poker skills carefully used to create a fortune. 
Bill Kaplan - Poker
Kaplan was the founder of the MIT Blackjack team brought to fame by the movie 21, which was a blockbuster upon its release. The bestseller, 'Bringing Down the House', made him famous. The team shot to fame in 1979 when the students used a blend of common card counting techniques, a shuffle method, and ace tracking methods, masterminded by Kaplan. Kaplan raised their winning probability by 4% against the house edge, winning a fortune.
Chris Ferguson - Poker
Ferguson is a very popular World Series of Poker player, also known for his signature hats. His winning edge comes from not talking and reacting less to avoid giving out any psychological or physical tell. He used a mathematical method based on game theory developed through computer simulations to win six WSOP bracelets and three circuits. In 2000, he was the main event champion. Ferguson has won €8.7 million from live tournament winnings and has a net worth of $80 million.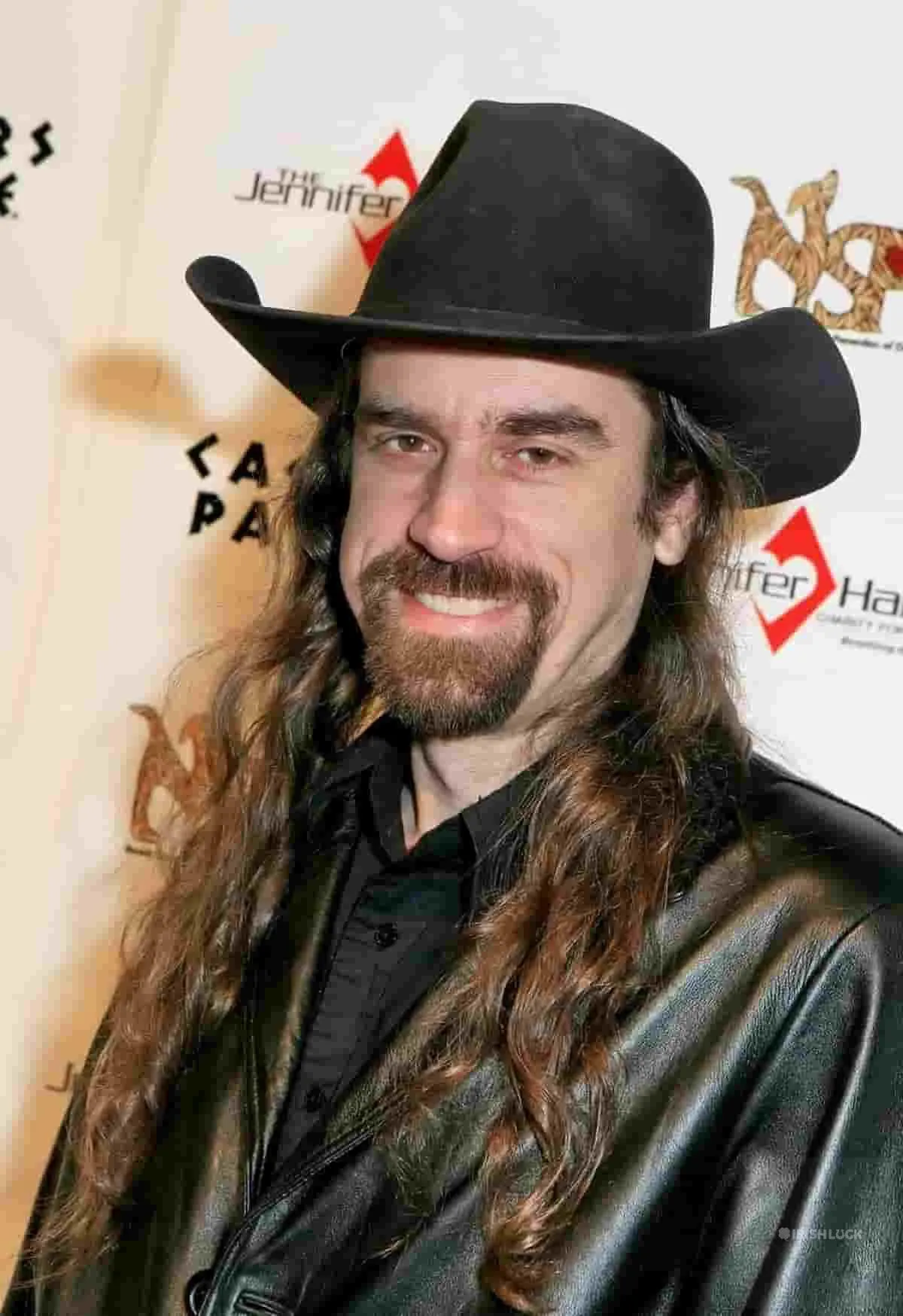 Chris "Jesus" Ferguson participates in the inaugural Jennifer Harmon Charity Poker Tournament in Las Vegas, Nevada at Caesars Palace on April 20, 2007

Patrik Antonius
With a net worth of €2.4 million, Antonious is known as The Cold-Blooded Killer. He entered the Five Diamond WPN NL Hold 'em Tournament in 2005 and won €1 million. Additionally, he came second in the Super High Roller Bowl China NL Hold 'em Tournament, winning a prize of €3.1 million.
Howard Lederer - Poker
This pro Poker player is the winner of two World Poker Tours and two WSOP bracelets. He has a net worth of over $60 million. He reached the final table at the WSOP eight times before winning his bracelets in 2000 and 2001, respectively. He has also made several appearances in Poker After Dark and worked as a commentator at other tournaments.
Zeljko Ranogajec - Blackjack, horse racing, and sports betting 
Better known by the nickname 'The Joker,' Ranogajec is an Australian businessman with superior mathematical skills that give him an edge on the casino floor while playing Blackjack for real money. He also dabbles in horse racing and sports betting. He was known for being prolific and innovative in his gambling career, which he started with a few hundred dollars, and converted into six-digit figures. Like all the greats, Ranogajec got banned from most casinos in Australia after earning €1 billion. After this, he migrated to the US to gamble there. In 1994, he won a $7.5 million Keno jackpot prize at the North Ryde RSL club. He is worth $610 million. 
Phil Hellmuth - Poker
Known as the Poker brat, Hellmuth has won 16 WSOP bracelets. His name comes from his heavy and intense reactions to bad beats. He has total lifetime earnings of more than $24 million (€2.3 million).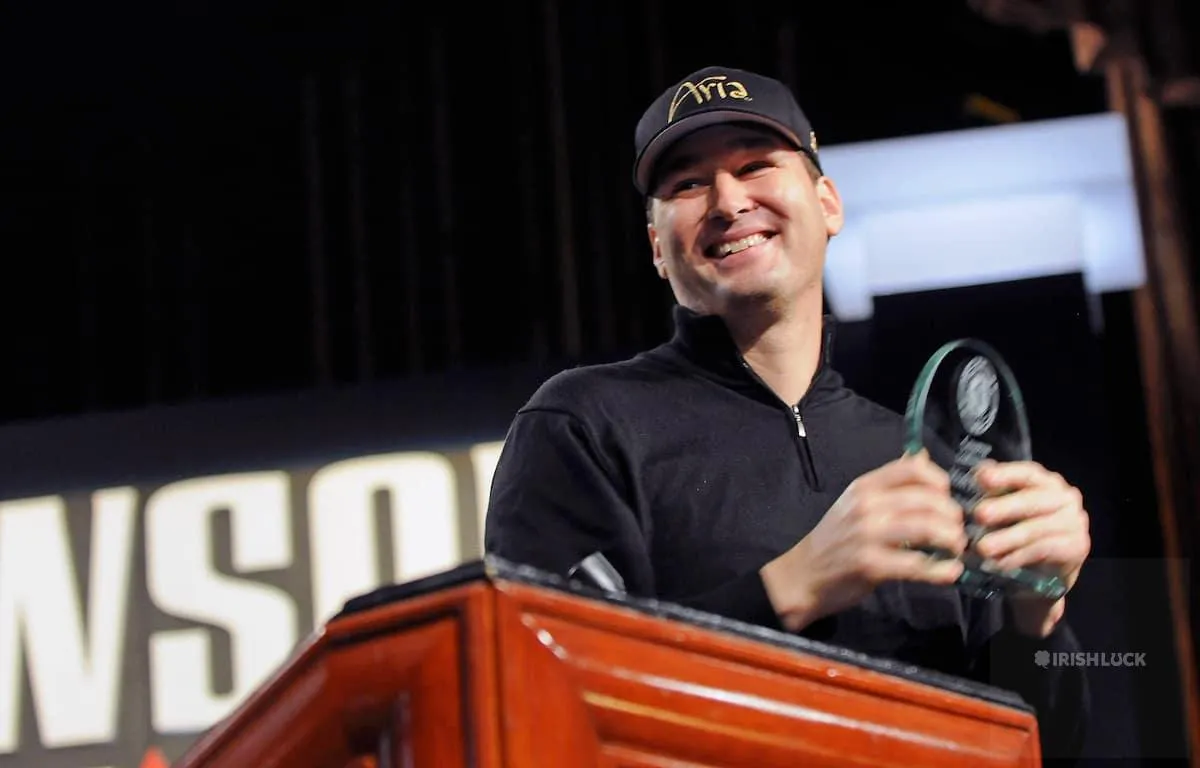 July 10, 2011 - Las Vegas, Nevada, USA - Professional poker player PHIL HELLMUTH attends the start of the last start day of the World Series of Poker
Archie Karas - Poker 
Karas's career started in 1990 with a $50 note (€48) and a $10,000 (€9683) loan from a friend. He started playing at the Razz tables, tripling his loan. After this night, he was on what is famously known as 'The Run' period of his career. He won a whopping $40 million (€38 million) in three years during his prolonged hot streak. He is also famously known as the Greek of Sin City. He lost it all after he tried to find new rivals playing other games like Craps, where he lost $11 million (€10 million). It all went downhill after that, and he lost his fortune. 
Chris Moneymaker - Poker
Moneymaker is a legend in the industry because of his skills at Poker tables and his name, 'Moneymaker', which is pretty apt for the world of gambling. Moneymaker made his debut in the World Series of Poker in 2003 by winning the satellite tournament prize through PokerStars. He was dubbed the dark horse by Lou Diamond, a professional sports handicapper. 
Moneymaker made his way to the final table in that tournament and won the first prize of $2.5 million (€2.4 million). He has won over $3.5 million (€3.39 million) in his career. He was inducted into the Poker Hall of Fame in 2019.
Doyle Brunson - Poker
Born in Texas, Brunson has over 50 years of experience as a Poker player. He has played in the WSOP ever since its inception in 1970. He has won two WSOP championships and ten WSOP bracelets. He is also the author of nine books on Poker. His book, Super/System, published in 1979, is still a relevant expert guide to Poker. He revised this book in the 2000s to include fresh insight from players like Chip Reese and Bobby Baldwin.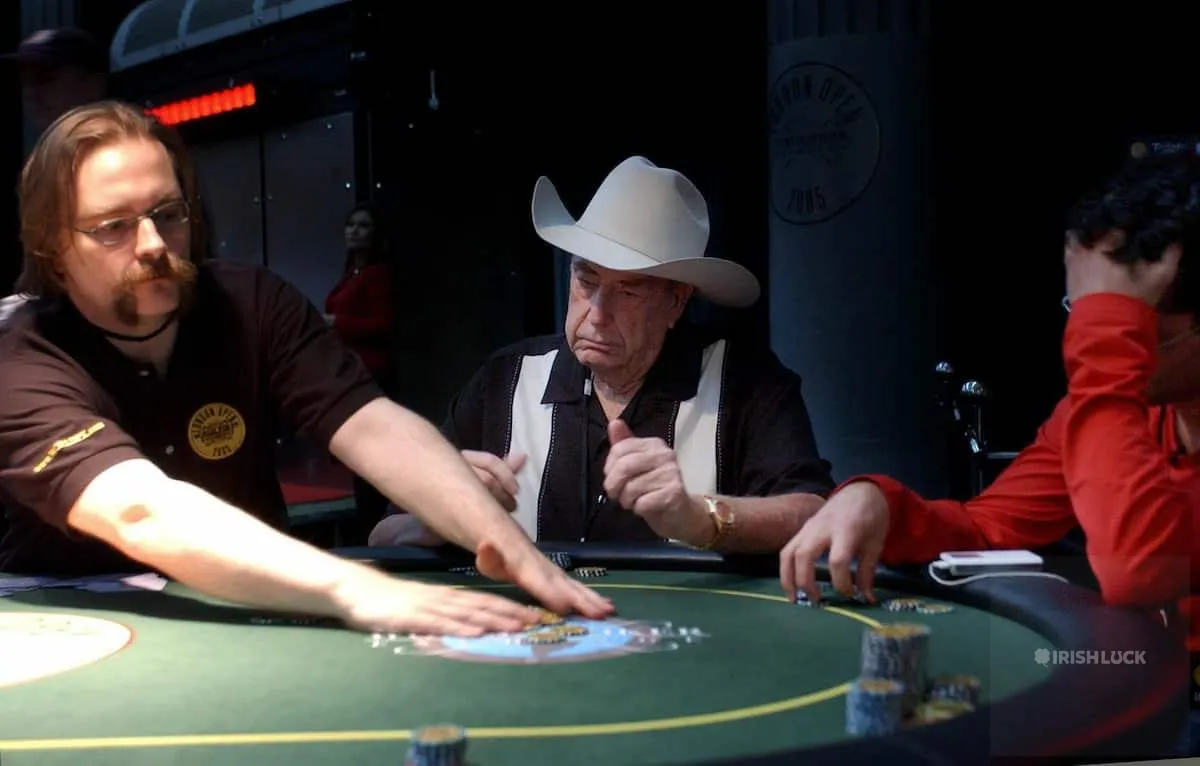 The dealer sweeps the chips towards Doyle Brunson (C), former World Poker Champion
Conclusion
Making it as a pro gambler requires a lot of skill, knowledge, and strategy. Most of the people on our list are well-educated, well-read individuals who used their advanced knowledge to their advantage during gameplay - especially maths and physics. However, in addition to skill, you need psychological restraint, the ability to remain calm and not show emotions, and a dash (a heavy one) of luck to make it to the top. And if you're smart, you will invest and increase your fortune.
Which game do the most successful gamblers play?
The most common games that successful gamblers play are based on strategy and skill, which allow them to manipulate the house edge, namely Poker and Blackjack.
How can I become a successful gambler?
Narrow down your speciality. Pick something you are good at and work hard to be the best in that game. If you don't niche down, it is unlikely that you will be as successful as some people on this list.
Do I need to have a big bankroll to become a successful gambler?
No, you don't. All you need is good skill and knowledge to ace the game you are playing.
Have You Found What You're Looking for?
Your feedback is paramount!