Yggdrasil Bolsters its Management Team with Two New Appointments
Updated on: 04.01.2020 by Siobhan Aslett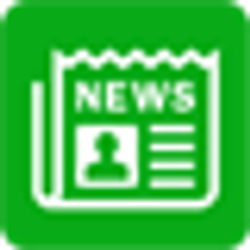 Yggdrasil Gaming has strengthened its senior management team with the appointment of two new members – Andrew Pegler as chief commercial officer (Gibraltar) and Krzysztof Opałkato as chief product officer.
Pegler comes to Yggdrasil with more than twelve years experience in the iGaming industry, moving over from Scientific Games where he held the position of senior director, key account management for their interactive sector. Pegler will be responsible for increasing Yggdrasil's presence in the Gibraltar region.
"Yggdrasil is a very exciting business with proven high quality games, agile technology and the best in-game promotional tools in the industry," stated Andrew Pegler. "We are live with Bet365 already from Gibraltar and we have a lot of operators on the roadmap. I will apply my commercial skills, experience and network within igaming to truly establish Yggdrasil in Gibraltar and beyond. The opportunity is massive."
Krzysztof Opałkato was appointed to the position of chief product officer, being promoted from within Yggdrasil where he previously looked after the building of technology and processes, as well as led the multidisciplinary team that developed Yggdrasil's games.
"I am thrilled to have been promoted to chief product officer and to continue driving the business forwards in terms of the games and features we develop and offer our partners," said Krzysztof Opałkato. "Yggdrasil has built a reputation as the go-to supplier for quality and innovation and part of my new role is to ensure that continues while expanding the range of games and products we offer. It's a huge challenge, but one I am excited to take on."
Yggdrasil has been in the midst of a recruitment drive for the past 12 months, which has seen the company double in size to nearly 100 members. Andrew Pegler is the latest hire in this expansion.