Responsible Gambling Board Launches New Harm Strategy
Updated on: 04.01.2020 by Siobhan Aslett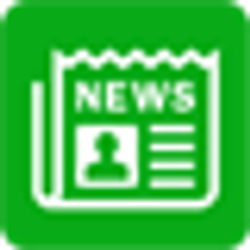 The UK's Responsible Gambling Strategy Board (RGSB) has announced the launch of a three-year strategy as part of its renewed efforts to tackle gambling-related harm. The comprehensive strategy has been released after a year of consultation.
The strategy identifies twelve areas for focus, as well as improvements in the understanding and measurement of harm and improved ways of identifying harmful play. A number of organisations are included in the agenda of the National Responsible Gambling Strategy, including operators, regulators, commissioning organisations, trade bodies, government bodies, providers and more.
"Gambling-related harm goes wider than the harm experienced by those identified as problem gamblers by existing screening tools – it can also affect the families of gamblers, their employers, their communities and society more widely," said Sir Christopher Kelly, chairman of the RGSB.
"The strategy sets out a vision of what a desirable outcome would look like although we recognise that achieving the vision will be a significant challenge, requiring expertise, resources and commitment from a diverse range of stakeholders."
"The strategy represents a huge opportunity to improve social responsibility in gambling, and minimise gambling-related harm."
"For the strategy to make a real difference it requires ownership and prompt action from a wide range of organisations."
Neil Goulden, chair of the Responsible Gambling Trust (RGT) said that the RGT shares the plans of the RGSB, particularly all efforts to minimise harm. He said that the the RTG would like to see measures for prevention which is always better than having to help people after there is already a problem, with help needed for the individual, their families and society to deal with the fallout.
"It's not just about funding treatment; it's about preventing the harm and misery caused by problem gambling," said Mr Goulden.